Payton and her head-turning outfits are familiar around campus. Today she executes an awesome '80s-inspired outfit without looking like she was plucked off the set of Full House.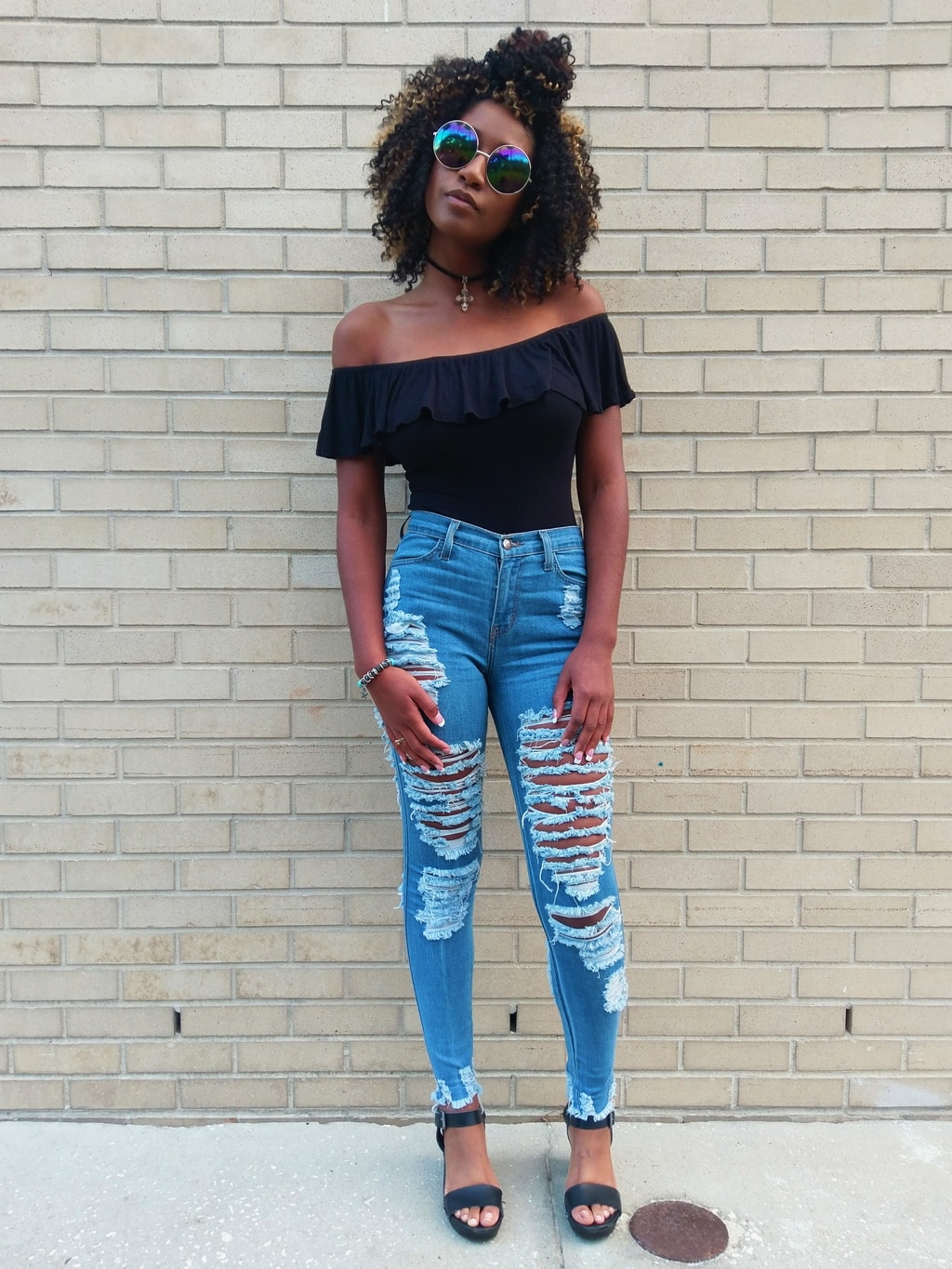 Payton 101
Name: Payton
School: University of South Florida
Major: Mass Communications with a Public Relations concentration
Class: Senior
Hometown: Knoxville, TN
Let's Talk Fashion
Who or what inspires your style? "I think honestly a mixture of '80s… mixed with… a funky style. I think I just wanna express who I am as a person. So I might have, like ripped jeans [which] might show my funny side and that I'm really creative. Then I might wear an off-the-shoulder shirt one day when I don't really care to put something else on. I just don't wanna look like everybody else. I feel like everyone looks the same nowadays."
Where do you like to shop? "I love Fashion Nova. I love thrift stores. Thrift stores are mainly where I get most of my shirts. And then for my jeans I always get them from Fashion Nova."
How would you describe your sense of style? "'80s and funky."
What fashion advice would you give to other students looking to improve their style? "Don't be afraid to get outside the box and try new things. If there's an outfit [you love] that you think might not look good on you, go in the store [anyway] and try it on. And if it doesn't look good then okay, just move on to the style. But don't be afraid to mix it up because I think a lot of people are afraid to put new pieces with each other. It freaks them out because they don't want to look stupid, but honestly if you rock it and look confident, no one's gonna really doubt you or judge you."
What are your favorite fashion trends right now? "Ripped jeans. I feel like those are always a classic look. It doesn't matter if it's the '80s, '90s, early 2000s, or 2010s; [it's just…] they're always in. Chokers! I love chokers. Off-the-shoulder-tops… I can't wear a lot of them, but the ones I can get I love. Bodysuits! Bodysuits are great because you can dress them up or you can dress them down, and I love sandals. I love chunky sandals. I like how the platform sandals have come back in. Especially black platform sandals. You can dress them up or down… anything."
Do you have any favorite fashion designers? If so, who? "I really don't have any favorite fashion designers. Yeah, not really. I just really like trying all of them. Maybe when I get older I'll like have a set one. But for right now I don't really have a set one."
Do you have any unique hobbies or interests? "I love to read and I love to write. I just love talking to people and getting to meet people. Yeah, that's just what I do."
Elements of Payton's Outfit
1. Chunky Sandals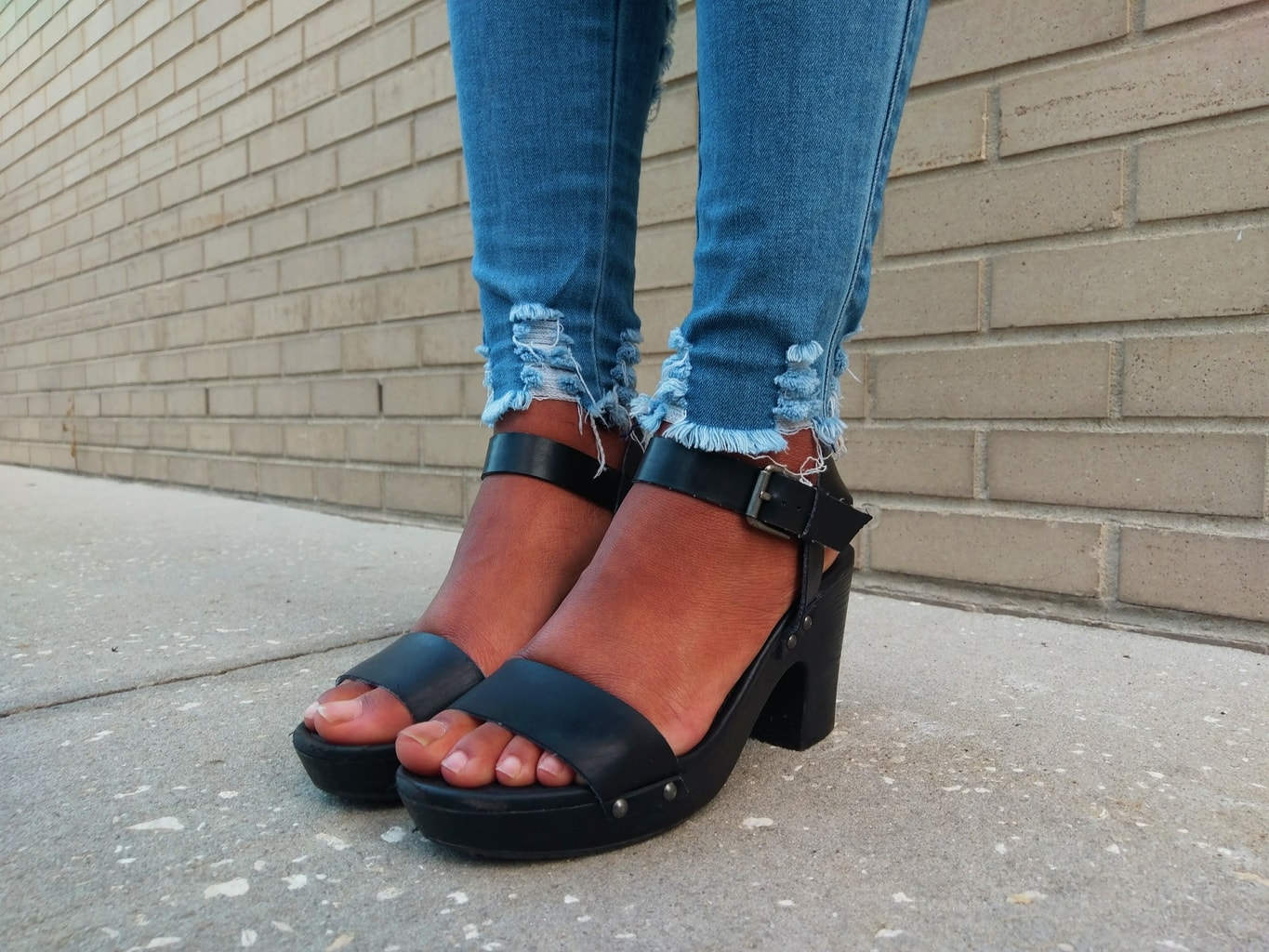 Just like Payton, I live for a chunky heel. These sandals are insanely cute and super comfortable. Chunky sandals are summer, yet they are also fantastic fall transition shoes. To rock these for a more fall-inspired look, pair them with chunky cream knee-high socks, scrunched down.
2. Shredded Jeans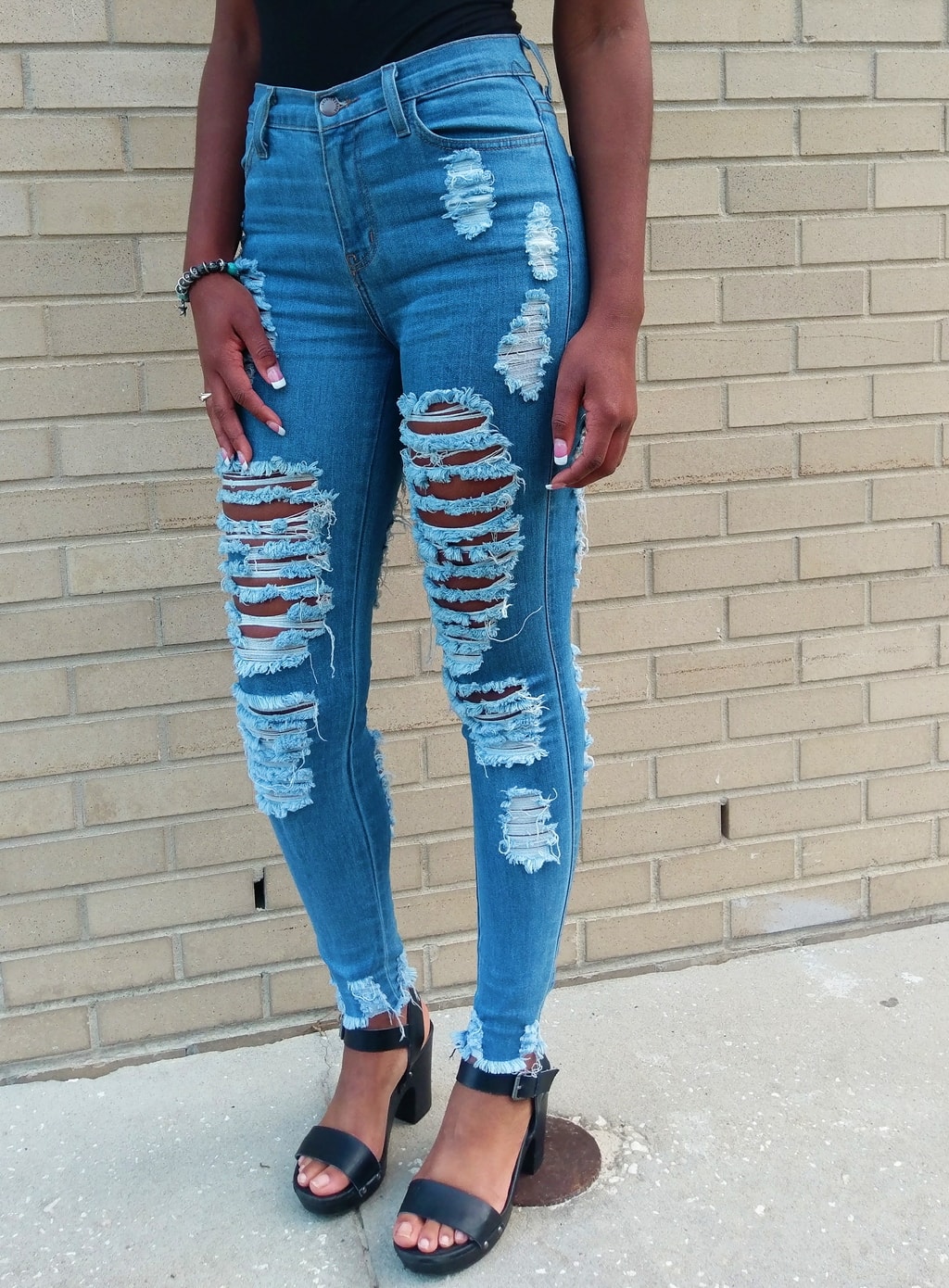 I agree with Payton: distressed jeans are a staple. And I love how she went bold with these ultra-distressed ones. Go big or go home, right?
If you're ever running late to class, throw on a pair of distressed jeans with some sassy shoes. I call it my safety outfit; it'll save you the stress of looking a mess.
3. Off-the-Shoulder Top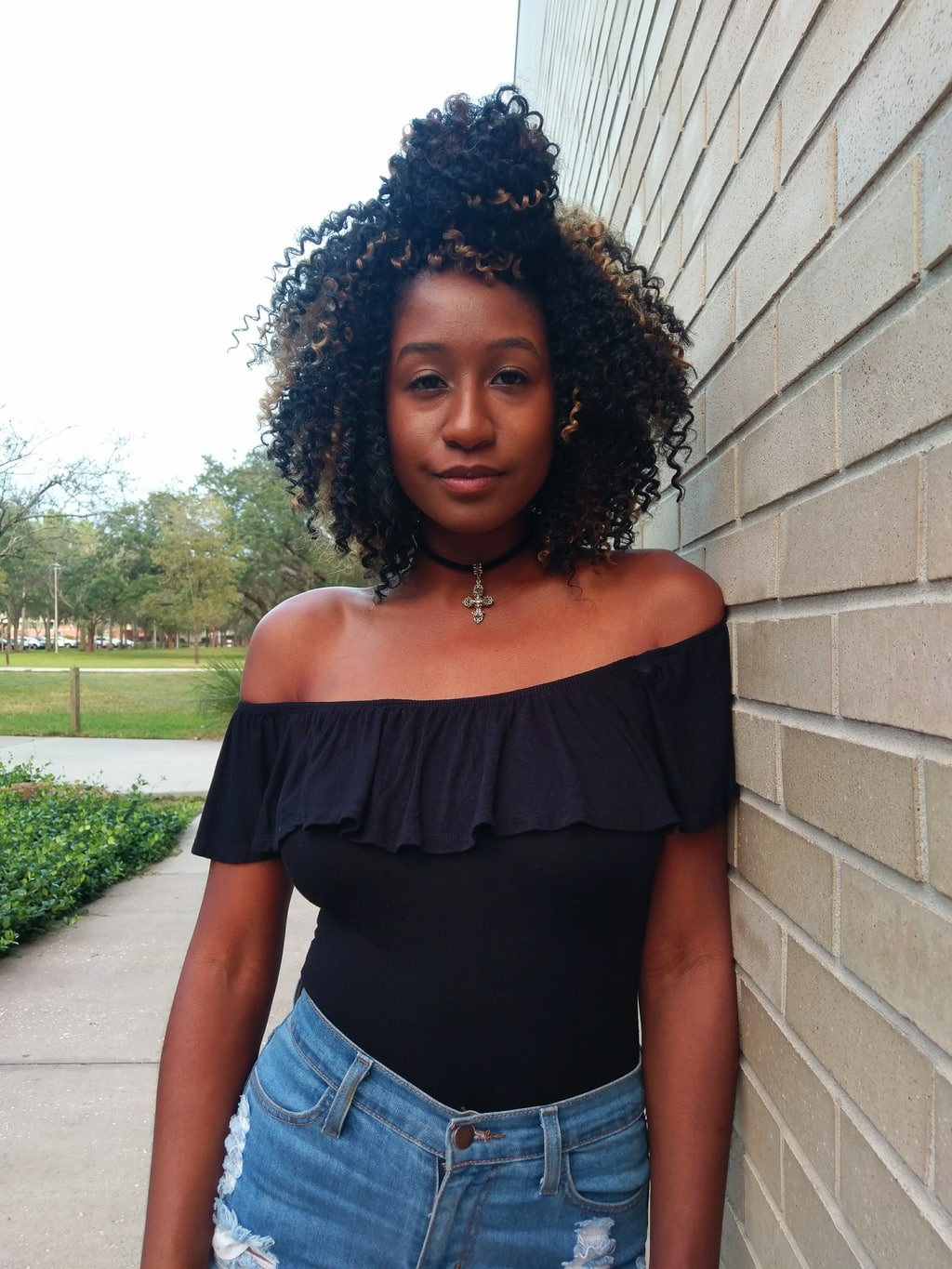 Off-the-shoulder tops are a great way to be subtly sexy. It's that style that says "I'm cute and confident." Payton's particular shirt is lined with a ruffle, a great way to add a little something extra to a basic top.
Do you love Payton's style?
Would you wear this look? What is your favorite decade? Comment below and share with us!