Despite being located in a bustling metropolis, my university isn't near any major supermarkets. The nearest Giant is an agonizing 40 minute walk away and I am rarely up for the trip. So when it came time to purchase a new jar of coconut oil, I thought that I was going to be out of luck until I stumbled upon my local, wonderful, magical Trader Joe's.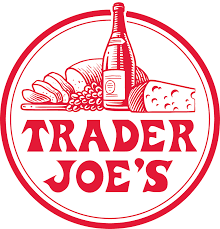 Trader Joe's is essentially the cheaper, less pretentious cousin of Whole Foods, and if you've never been, you need to go right now. Nestled within stacks of Cookie Butter, Triple Ginger Snaps, and ridiculously cheap toilet paper (seriously!), I discovered Trader Joe's beauty aisle.
To be honest, calling it an aisle isn't quite correct. It was more like a neatly curated bunch of shelves— not unlike your most stylish friend's medicine cabinet. The shelves were lined with products from familiar brands such as Dr. Bronners and Tom's, but the real treasures came from Trader Joe's in-house line.
Although there are no cosmetics to be found, Trader Joe's skin and body products are certainly worth checking out. Formulated to be all natural and effective, these products should be added to your shopping list the next time you stop in for some organic guacamole.
Lavender Sea Salt Scrub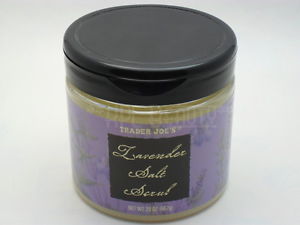 A sea salt scrub is an essential item that everyone needs in their bathroom. Listen, we all could use an intense exfoliation every once in a while. This one, infused with lavender oil, is sure to leave your skin super smooth while its soothing scent calms you.
Coconut Body Butter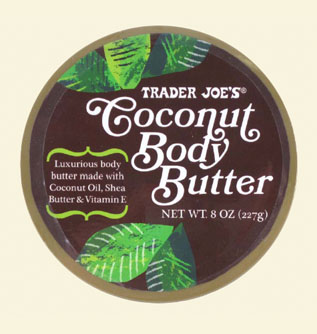 We all know winter is coming and as the temperature drops, standard lotion and body oils aren't going to cut it. You'll need something a little heavier to keep the ash at bay and this tub is my body moisturizer of choice. Made with pure coconut oil, Shea butter, and vitamin E oil, this body butter keeps your skin hydrated without making it greasy.
Tea Tree Oil Cleansing Pads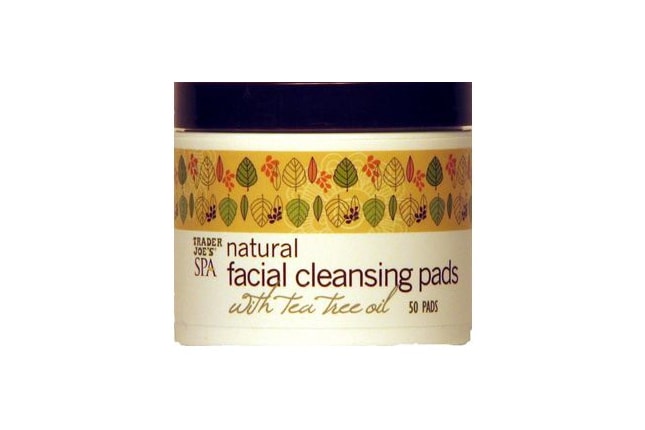 Tea tree oil is one of my go-to products whenever my skin starts to act up. Usually, I reach for a q-tip and just use it as a spot treatment, but these cleansing pads are definitely more effective. These tea tree oil pads are like a matured, less harsh version of those acne pads we all abused in middle school.
Nourish Oil-Free Antioxidant Face Moisturizer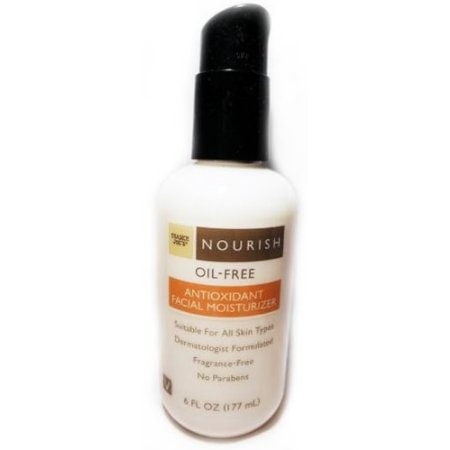 This face moisturizer was formulated by a dermatologist so you know it's probably good. It's light enough to be worn underneath makeup, but will still keep your skin supple and hydrated. Plus, since it's oil-free, all my oily-skinned sisters can rejoice knowing that this won't turn your face into an oil slick.
Honey Mango Moisturizing Shave Cream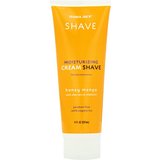 In addition to smelling like paradise, this shaving cream also allows for a super close shave no matter where you use it. A unique blend of aloe vera, vitamin E, and other skin conditioners work together to create a smooth shave and to reduce nicks, cuts, and any sort of irritation.
Thoughts?
Have you tried out any of Trader Joe's beauty products? Do you have a favorite? Let us know in the comments below!