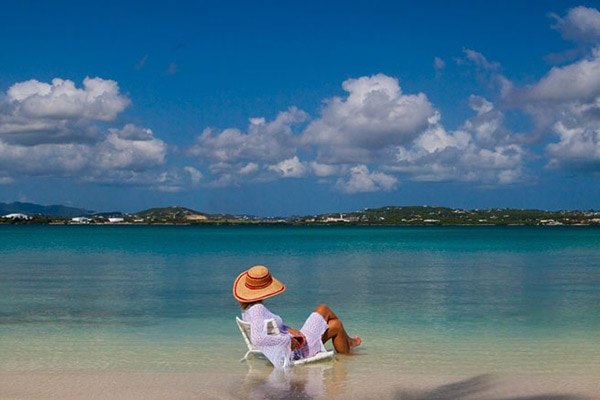 Photo: ELLE
I know that a lot of schools are on spring break right now, so if you are, shout out to you! I have another week until I'm headed to the sunshine. If you are traveling somewhere for break, I hope you've packed your sunscreen, and I hope you packed some good ones.
I burn very easily in the sun, so I'm always trying new sunscreens. For this week's post, I've put together a list of three of the best sunscreens I've tried. They work on all types of skin, and you can buy them at your local drugstore. Read on to learn what they are.
Neutrogena Beach Defense Sunscreen Stick SPF 50+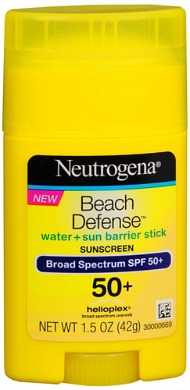 $8.79 at Drugstore.com
Sunscreen sticks are probably the most convenient way to apply sunscreen. These are completely foolproof because you don't need to blend it into your skin. Neutrogena is hands-down one of the best brands for sun protection, and this is one of my favorites.
It's perfect for a long day at the beach. It's so easy to reapply, and since it's "beach defense," it protects against the harsh elements of the beach, like sand and saltwater. That makes it awesome for sensitive skin that can be easily irritated. As with all sunscreens, it's necessary to reapply after you've been in water for extended periods of time, and this one makes it so easy to do just that.
L'Oreal Advanced Suncare Silky Sheer Face Lotion SPF 50+

$8.79 at Drugstore.com
It's so difficult to find a face lotion that is also a sunscreen. In my experience, these tend to clog your pores, and also make your face super-oily and prone to break outs.
Thankfully, this L'Oreal sunscreen/moisturizer does none of those things. This product actually absorbs into the skin and looks flawless under makeup, which makes it ideal for everyday use or to wear on its own in the sun.
It's advertised as a BB face lotion, but I think that's mildly inaccurate because it doesn't really even out your skin or hide redness. However, it does help with moisture and I would say that it gives your face a smooth look. Give this a try if you are looking for a combination moisturizer and sunscreen.
Aveeno Active Naturals Natural Protection SPF 50 Lotion

$9.59 at Drugstore.com
I thought it would be appropriate to throw a "normal" sunscreen in here – one that's multi-purpose and perfect for a long day in the sun. I love Aveeno's moisturizers, and this sunscreen from the brand didn't let me down. I love how quickly it rubs into skin, and also how it doesn't leave white residue. It's fragrance free and includes natural ingredients, which is a huge plus for my sensitive skin.
The best part? It's not greasy. On the downside, it's not waterproof, so don't wear this at the beach or pool. However, it's great if you're just spending a day out in the sun or even hiking. This is the perfect sunscreen to add to your arsenal if you're looking for a go-to sunscreen that does the job without irritating your skin.
What do you think?
What are your favorite sunscreens? Do you use any of these? Would you like to see more posts like this in the future? Remember to tell us your thoughts by leaving a comment!