This post may contain affiliate links, which means we may receive a commission if you purchase through our links. Please
read our full disclosure here
.
It's officially the holiday season, and with that comes fun opportunities to dress up, whether it be with friends or with family. Hopefully you've put together your outfits, but I'm here to share with you a festive and bold makeup look — with the help of amazing Neutrogena products!— that's totally appropriate for all occasions.
After you've seen my look, you'll also see how I take it off with ease AND learn how you can win a $50 Walmart gift card to buy some Neutrogena cosmetics! Read on for my step-by-step tutorial!
Step 1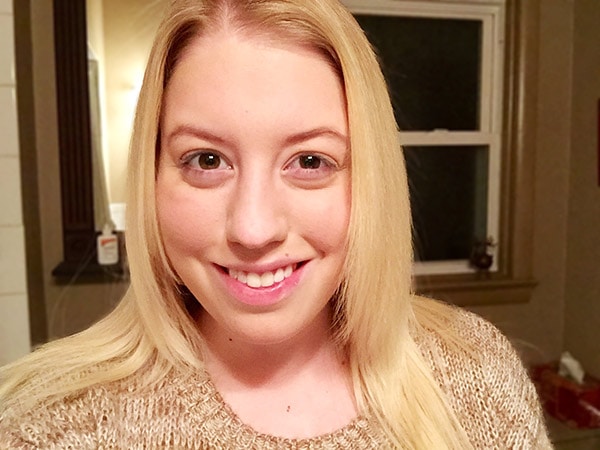 Apply your favorite foundation. Here I just used a natural application, and filled in my eyebrows with a light taupe powder. I topped off my foundation with Neutrogena's SkinClearing Mineral Powderwhich makes everything look matte without feeling cakey!
Step 2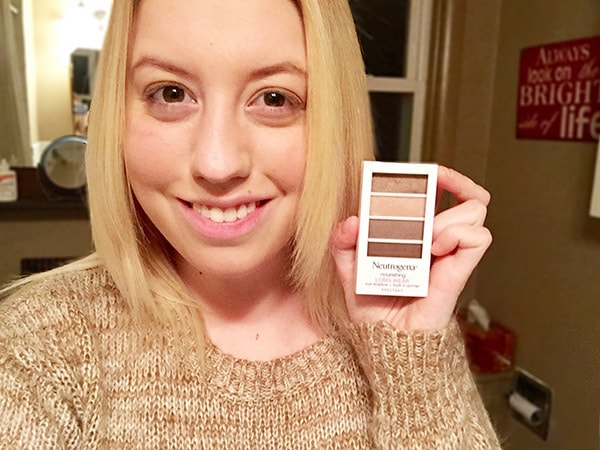 Apply the neutral base for your eyeshadow look! I used the top two colors in the Neutrogena Long Wear eyeshadow palette shown above in Cocoa Mauve, using the lighter shade all over my lid and on the bottom lash line, and the darker shade on the outside corner of my eye and slightly in the crease.
Blend everything together! These eyeshadows are amazing because they have a built-in primer and basically stay perfect all day.
Step 3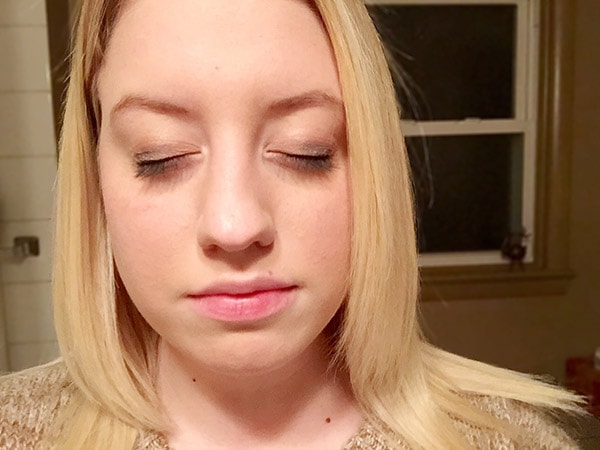 Time for the accents! I addedNeutrogena's Crease Proof Eye Shadow in Stay-Put Plum on the outer corners and along the bottom lash line.
Next, I applied Healthy Lengths Mascara (after curling my eyelashes of course!) and the Nourishing Eyeliner in Black. I love the hint of shimmer that the purple accent gives this look!
Step 4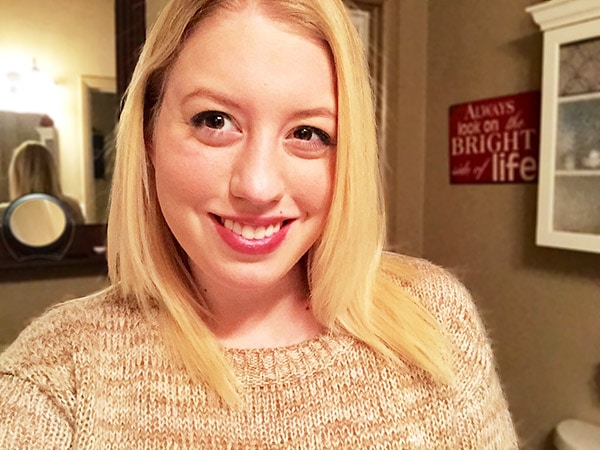 Now that the eye look is all done, it's time for the bold lip! Neutrogena's MoistureSmooth Color Sticks are amazing, hands down. They are so moisturizing and smell so delicious! The colors are also sheer enough to look natural, but bold enough that you'll definitely stand out.
I chose to try this look with two different colors: At first, I used Bright Berry, but then I changed my mind – in the photo above, I'm wearing Plum. Both are great options, but I think I prefer Plum as it's a little more holiday-toned and slightly less, well, bright. Bright Berry would be perfect if you like a really bold standout lip.
Step 5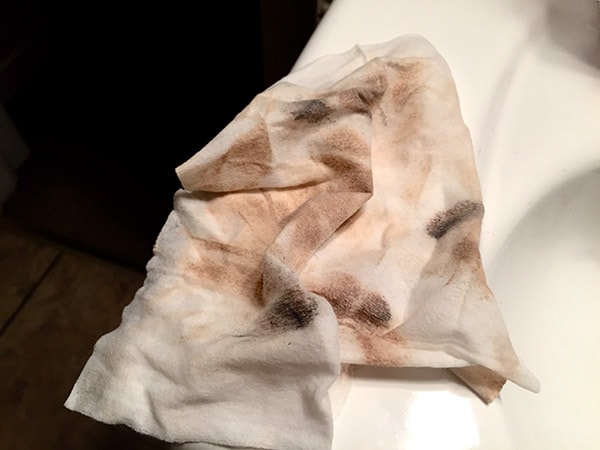 Now for perhaps the most important part: After your holiday soiree, make sure you take off all your makeup before you head to bed. Neutrogena challenged me to take the #NeutrogenaFaceOff challenge to see if I could remove my entire makeup look with one of their wipes. And voila – the wipe above has my whole makeup look on it!
Neutrogena's Makeup Remover Cleansing Towelettesare incredible at removing all of your makeup, even stubborn mascara! The best part is that there's no need to rinse since there's no heavy residue. These wipes also don't irritate my skin.
Giveaway time!
Now that you've seen me create a makeup look with Neutrogena cosmetics, it's time to create your own! Two lucky CF readers will win a $50 Walmart gift card since right now there's a special promotion for $1 off NEUTROGENA MoistureSmooth Sticks at Walmart! Ten lucky runners up will receive Neutrogena MoistureSmooth sticks.
Best of luck! For full terms and conditions, see our Official Giveaway Rules page.
What do you think?
What's your favorite holiday makeup look?Have you tried any of these products? If you're up for a challenge, be sure to participate in the #NeutrogenaFaceOff challenge – create a holiday makeup look and remove it all with a Neutrogena wipe, and then take a photo of the wipe and use the hashtag to show how much makeup as removed!
Happy holidays, everyone!
Disclosure: This post was sponsored by Neutrogena. The opinions, as always, are our own. For more information, please see our Disclosure page.