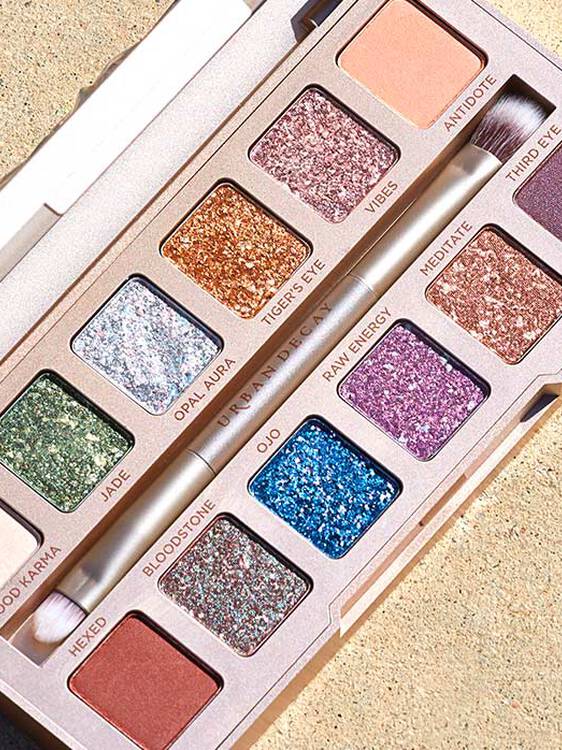 Aside from the long-awaited return of the Pumpkin Spice Latte, another thing we're looking forward to this fall is checking out some of the new September 2020 beauty releases.
From glittery pigments to relaxing fall hues, we have a ton to look forward to this fall. Check out the September 2020 beauty releases for some of our favorite beauty brands below.
Urban Decay's Stoned Vibes Eyeshadow Palette
As someone who loves glitter and glitz, I could not be more excited for Urban Decay's new Stoned Vibes palette.
This vegan palette features 12 shimmer shades and 8 matte shades, perfect for creating a gorgeous Euphoria-style look or making your eyeshadow pop.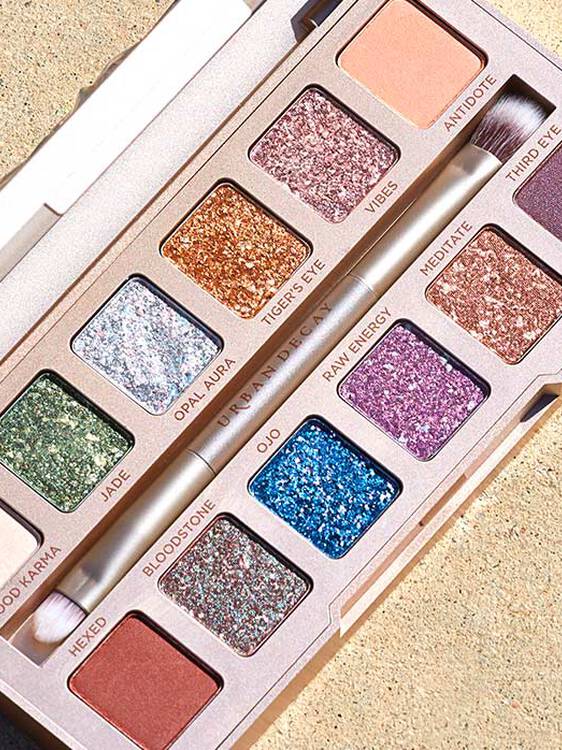 Ethereal shades like Opal Aura, Ojo, and Raw Energy look absolutely stunning in the palette and even better on the eye.
The great thing about this September 2020 makeup release is that each color is bold enough to be worn on its own, or you can combine some of the matte and shimmer shades to create a unique look.
You can grab this palette now at Urban Decay or Ulta, or you can wait until September 20th when it drops at Sephora.
Morphe Metallic Eyeshadow Trios
In case you don't already have a huge liquid eyeshadow collection, now is the time to invest!
I'm a huge fan of liquid eyeshaows, so I was so excited to hear about Morphe's new Metallic Eyeshadow Trios.
What I love most about these trios is that they come in pre-selected sets of 3, so you don't have to worry about choosing favorites. They will all work together in your makeup look, and each has a distinct color palette that's unforgettable!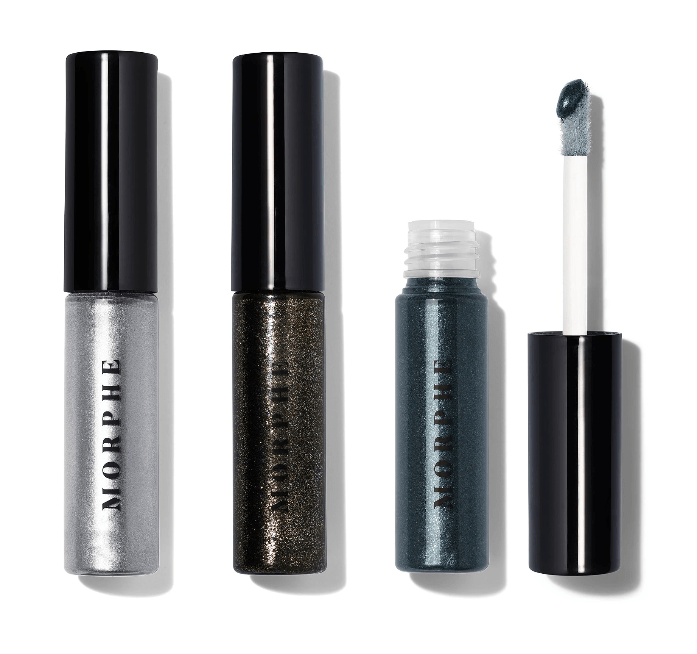 All 4 of the trios are available at Morphe – you can bet I'll be snatching them up ASAP.
Milk Makeup Hydro Grip Set + Refresh Spray
As we get down to the last humid days of summer, nothing is more important than a good setting spray. This new spray by Milk Makeup is vegan and cruelty-free, and sure to give you long-lasting makeup coverage.
Over and above its amazing staying power, this spray is super versatile. Not only does it work with makeup, but its formula was created specifically to give your skin a refresh, and to be used to hydrate a bare face – no makeup needed!
I'm excited to try out this unique formula and see if its staying power lives up to the hype. You can get it now at Milk Makeup or at Sephora.
Natasha Denona Glam Eyeshadow Palette
Just in time for those fall outfits is the new Natasha Denona Glam palette, one of the most anticipated September 2020 beauty releases on this list. We were fortunate enough to get a sneak peek of this palette with the mini version, but now the full size is here in all of its glory.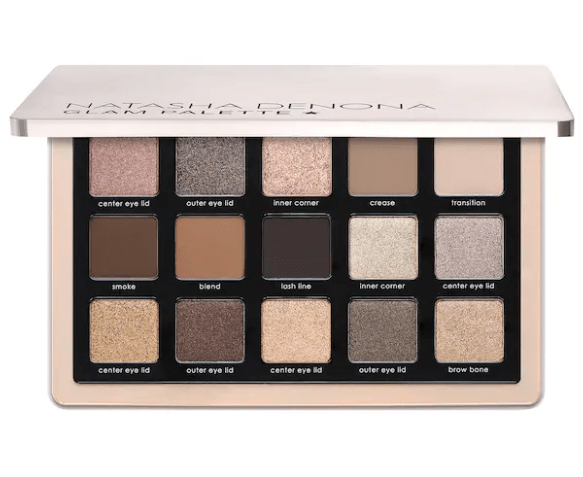 From dark smoky browns to shimmery creams, this palette has everything to take you from base colors to highlights.
Plus, the shades are named based on where they will look best – such as "Outer Eye Lid" and "Inner Corner." That makes this palette perfect for those wanting to brush up on their eyeshadow skills as well.
The palette is available now on the Natasha Denona website, and at Sephora. 
Jouer Cosmetics Blush & Bloom Cheek + Lip Duos
Have you ever "cheated" and used your lipstick as blush when you're on the go? If so, then these duos were made for you! By putting together lipstick shades and blush, now you'll never forget either one on your way out.
Another perk of this duo is that the colors are already chosen for you, so you'll never have to worry about coordinating your blush and lipstick look. These vegan and cruelty-free sticks have shades that are bound to pop on any skin tone.
These duos will be available on September 15th on the Jouer Cosmetics website and on the Sephora website.
What do you think of the September 2020 beauty releases?
Which of these beauty products are you most likely to grab for fall? What makeup release are you looking forward to this month?
Let me know in the comments!