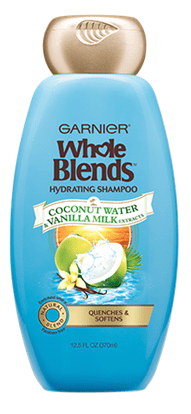 Shopping around different drugstores for new hair products is one of my favorite things to do. I'm a little bit obsessed with hair, and I often prefer testing new hair products to trying new makeup. So I'm always stocking up on the latest and greatest in the hair section for my CF reviews.
Drugstore items are getting better and better, and these ones I'm going to show you are definitely the standouts right now! Read on to learn what they are.
TRESemme Botanique Nourish + Replenish Mask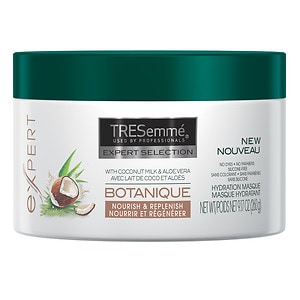 TRESemme Botanique Nourish + Replenish Mask – $4.99
Anyone who knows me knows that I love hair masks and treatments and that I'm always looking for the next best, affordable hair mask. This one by TRESemme is actually really great! I'm wary of drugstore hair masks because sometimes they're basically all silicones and just leave your hair feeling greasy, however I was pleasantly surprised with this.
This is a mask for hydration and replenishment, which means it's perfect for helping dry hair recover from winter. This time of year, my hair starts to get confused with the changing temperatures and goes from oily one day to super dry the next. This mask really helped on days when my hair felt dry and dull!
L'Oreal Extraordinary Oil Leave In Cream

L'Oreal Extraordinary Oil Leave In Cream – $6.99
Along the same lines as the hair mask above, this leave-in creme by L'Oreal helps to revive dry, lifeless hair. I absolutely love the Extraordinary Oil line from L'Oreal, and so I figured I needed to try this! I'm loving it so much that I use it every day before I blow dry my hair. It really adds that softness and bounce I crave.
I've noticed that with this, a little goes a long way, so be careful of how much you use! On days when I used too much, my hair felt like it was sprayed with hairspray in some sections, and it got a little crunchy – not what I was going for. Regardless, this is an amazing leave-in treatment and will really give your hair new life and ultra softness if it's looking dry and dull.
Garnier Whole Blends Hydrating Hair Care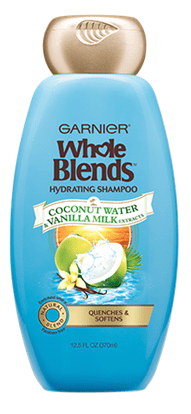 Garnier Whole Blends Hydrating Hair Care Shampoo – $4.49
So I guess there's a bit of a hydration theme here, which shows you what my hair issues are right now! I have thin, platinum blonde hair so I'm always feeling like my hair is a little dry. This new line of shampoos, conditioners and hair treatments from Garnier called Whole Blends intrigued me from the start.
The Whole Blends line is paraben-free and made with "lighter sulfates" which claim to be gentler on the hair. So far I'm loving the shampoo and conditioner in the hydration line. They're making my hair smell amazing, which is a huge plus, and they're giving my hair shine and softness, without the sulfates and harsh chemicals. I love these, and for the price you should definitely check them out!
What do you think?
Have you seen any new products at the drugstore lately? Do you want to try any of these? Let me know in the comments what your thoughts are!