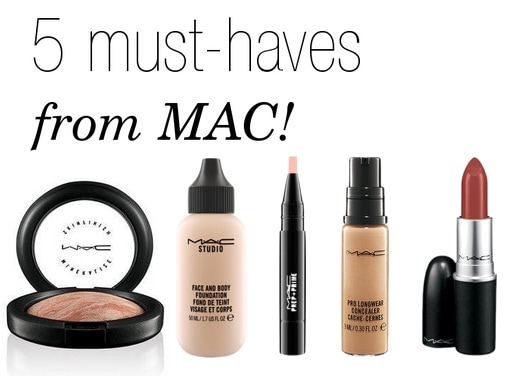 MAC is one of those iconic brands that everyone even remotely interested in makeup knows about. They know that MAC's lipsticks are legendary, and that their makeup brushes are top-notch. However, there are so many products to choose from that it can be hard to figure out which ones are the best.
Over the last few years, I've tried out almost everything in their range, so I decided to put together a list of holy grail MAC products. Read on to learn what they are!
Pro Longwear Concealer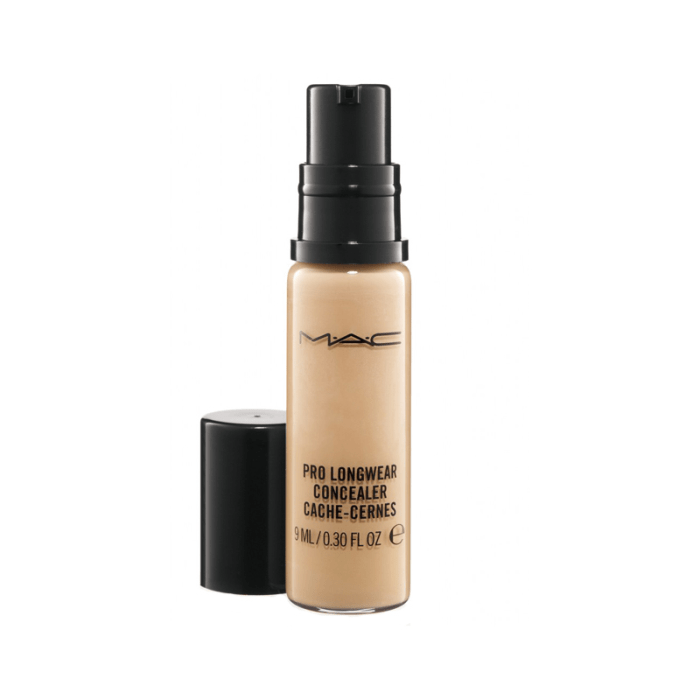 $20 at MAC
This is one of my favorite concealers ever, second only to NARS's Radiant Creamy Concealer. However, MAC's concealer is less expensive and I honestly believe this one lasts much longer than the NARS one. You're probably thinking, "Sarah, why is this second?" Well, it's only because NARS has a better color selection.
This concealer lasts all day. It also offers super-high coverage, so if you have discoloration or dark circles under your eyes, pick up this product. It is one of those concealers that needs to be set, so make sure you have a good translucent powder on hand.
Mineralize Skinfinish in "Soft and Gentle"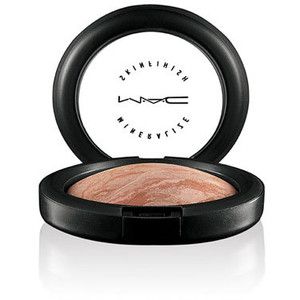 $32 at Nordstrom
At first glance, you're probably thinking this is some weird product that looks pretty and does nothing. However, this is actually one of the best (and prettiest) highlighters you can buy. "Soft and Gentle" is a makeup blogger cult favorite, and though the high price tag made me reluctant to buy it, I'm glad I did.
I was so impressed by how perfect this highlight is; it's subtle, but just enough to add this ethereal shimmer to the high points of your face. It adds no other color to your face, contrary to how the product looks. Try this if you're looking for the ideal universal highlighter.
Lustre Lipstick in "Patisserie"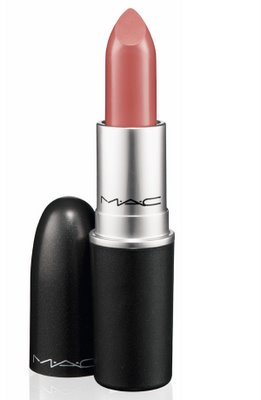 $16 at MAC
When it comes to lipstick, you really have to search to find the one that looks perfect on you. So, when I went into MAC looking for an everyday lipstick that looks natural– a "my lips but better" color– the salesperson told me to give this one a shot. She told me it's a neutral that looks great on pretty much everyone.
Well, she was right! This color, called "Patisserie," is perfect. It enhances my natural lip color and doesn't distract from the rest of my makeup. Many of my friends have tried this color and it looks flawless on them, too! Give this a shot if you need a go-to lip color.
Face and Body Foundation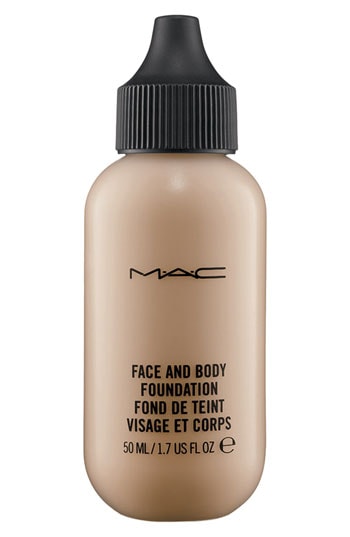 $27 at Nordstrom
When I first saw this "Face and Body" foundation, I thought it would be too thick or too opaque, but I was so wrong. This product is super-hydrating, easy to apply, and incredibly long-lasting. It has a light-to-medium coverage, and is easily buildable. It's meant to be applied in layers to cover any discoloration on your body.
It also works as a beautiful lightweight foundation. It doesn't look cakey at all, even with a powder on top! It has a dewy finish, but can easily be made matte with any powder. You can also layer it with your favorite concealer. When compared to most-high end foundations, the price point is actually pretty low, which makes me love it even more.
Prep + Prime Highlighter in "Radiant Rose"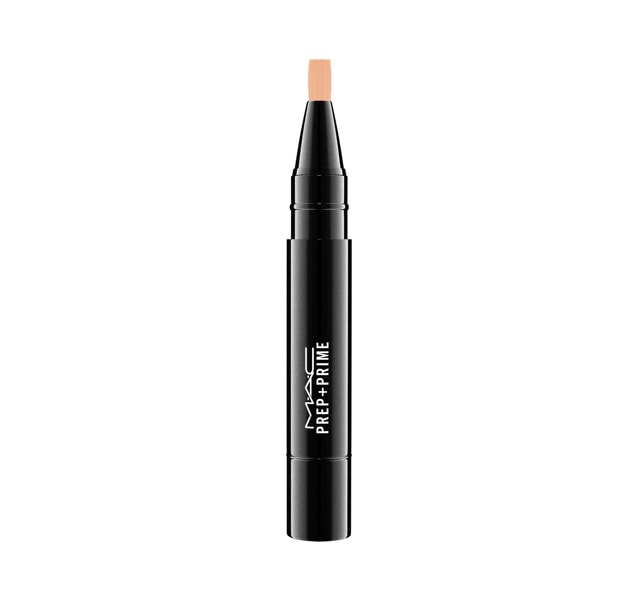 $26 at MAC
This is not a concealer by definition– it's more like a highlighter/concealer hybrid. This product has many uses, but I use the shade "Radiant Rose" to highlight my under eyes and the bridge of my nose. It's sheer with subtle pink hue, which helps to cancel out any dark circles.
The highlight on this is very bright, and will give your face a nice glow. It's slightly shimmery, but not in an obnoxious way. As mentioned, I apply this below my under eyes, along my temples, and down the bridge of my nose, then use a stippling motion to blend it.
What do you think?
Have you tried any MAC products? What's your favorite one? Would you like to see more must-haves posts for different brands? Let me know your thoughts in the comments!