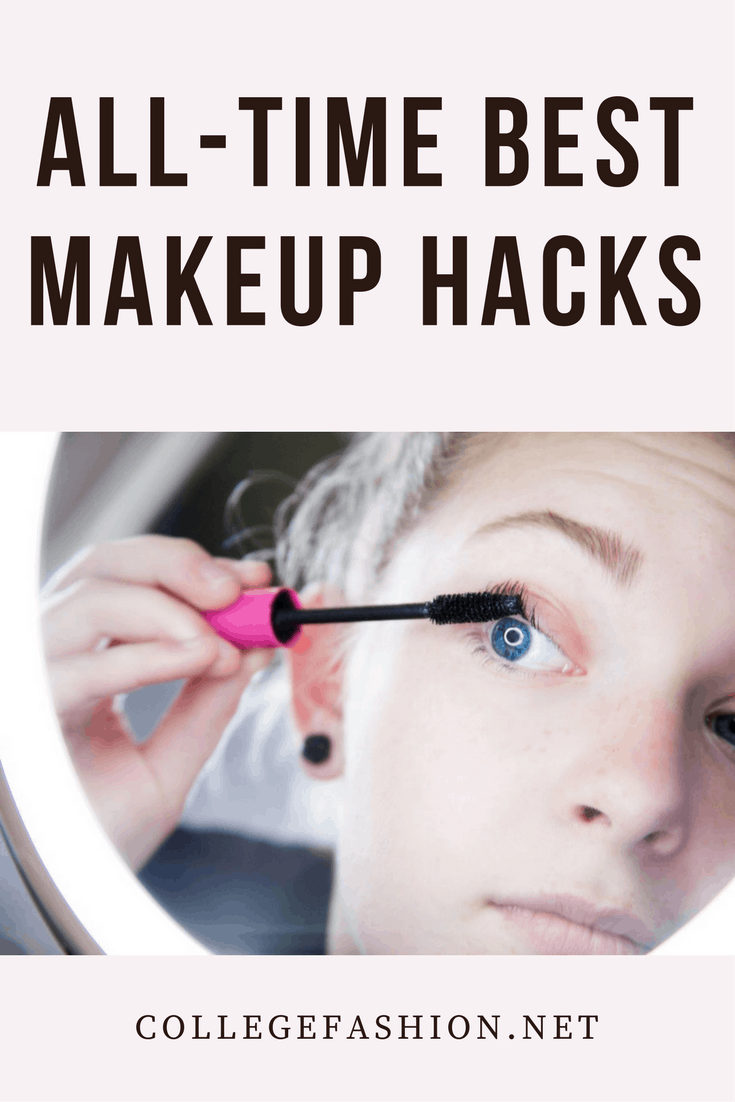 We all want life to be easier, right? I mean, we've hit a point both in time and technological advances that enables our cell phones to act as our very own personal assistants, so why can't everything else be just as simple?
Makeup, for instance, has evolved quite a bit over the years, but it's still not Siri-level easy to use. Even today, we still run into the same old problems when it comes to applying makeup. Enter: clever makeup hacks.
Through years of research, I've seen many wacky versions of makeup "hacks" that don't actually work. Even with all the bad apples in the bunch, I've still assembled a solid list of makeup hacks that actually work (and make your life easier in the process).
Here are some everyday hacks to make putting on makeup more foolproof than ever:
1. Using clear tape to get a clean eyeshadow/eyeliner line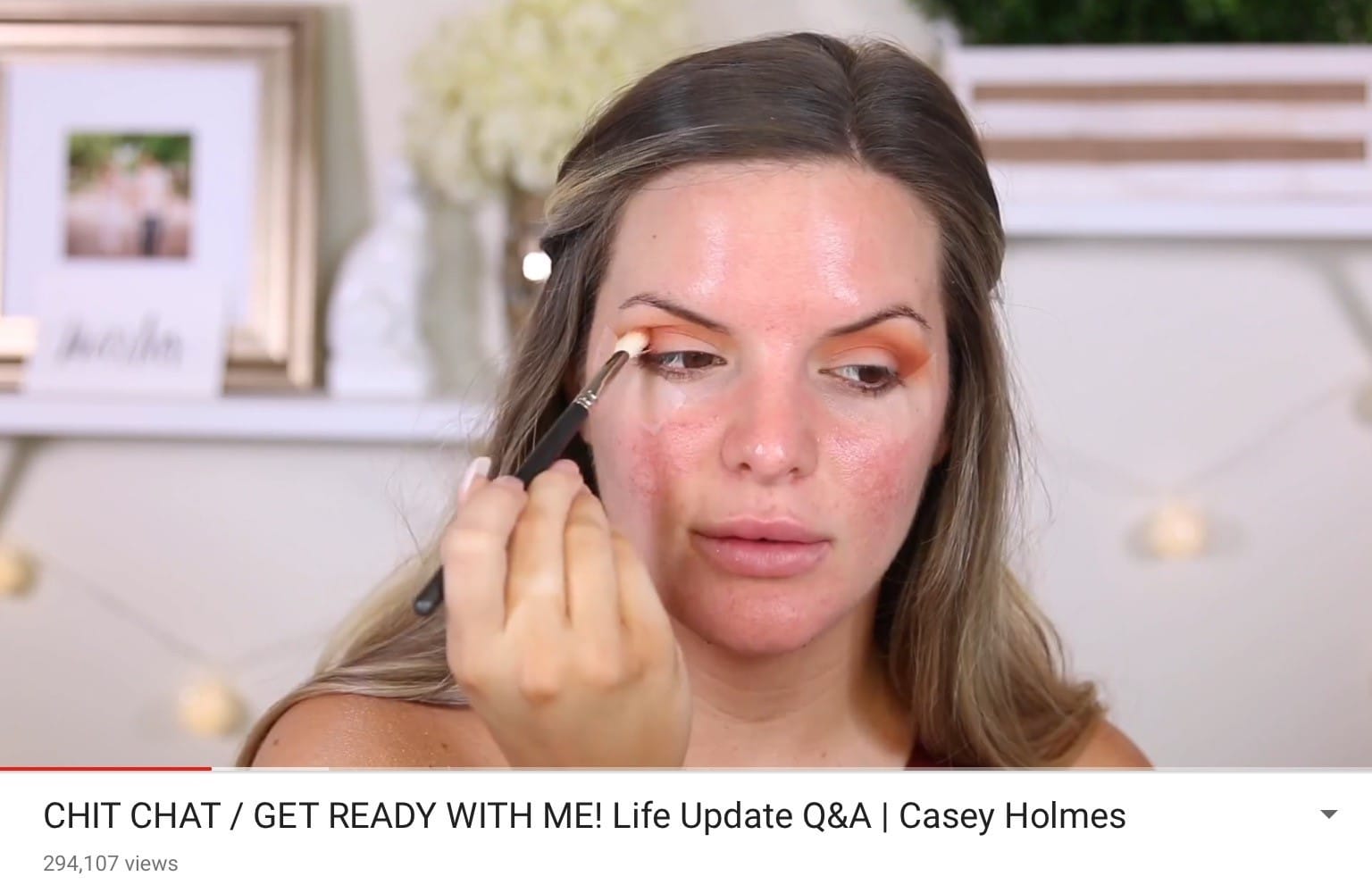 Since my discovery of this hack (circa 2012) I have yet to find a hack that I like/use more. I have been personally victimized by liquid eyeliner more times than I can count, which is why I now rely on pieces of tape to take the guess-work out of winged eyeliner.
A popular (and knowledgeable) YouTuber by the name Casey Holmes uses this hack almost every time she puts on her eye makeup, so if you're unsure about how to work with the tape at first, I suggest watching some of her tutorials!
If you're someone who applies their eye makeup before foundation, concealer, etc., then you won't need to worry about the adhesive side of the tape lifting up any face makeup.
However, if you're someone like me who saves the eyes for last, make sure to remove the tackiness of the adhesive by sticking the tape to the back of your hand before placing it on your face. This will minimize the amount of foundation or concealer the tape picks up when you're finally ready to peel it off.
Related reading: The 10 Best Eyeliners for Beginners
Any unsightly smudging that may occur can be easily hidden by strategic use of concealer, which brings me to the next hack…
2. Using concealer as an eraser
Smeared the outline of your lipstick? Concealer can clean that up. Made your eyebrows too thick with not enough of an arch? Reach for concealer to tidy them! Winged eyeliner gone awry? You know where I'm going with this.
Concealer is typically used to cover up dark circles or blemishes, but it has so much more potential than that.
My life was completely transformed when I tested out this hack and used my favorite concealer (Anastasia Beverly Hills cream concealer) to carve out more defined and perfectly shaped eyebrows than ever before. I haven't looked back.
So next time you make a makeup mistake, consider using concealer to clean it up rather than giving up and starting over.
3. Substituting liquid lipstick for liquid eyeliner
The fun thing about makeup is: there are no rules!
I've seen eyeshadow used as a lipstick topper and lipstick used as blush, so why shouldn't we use what we have in unconventional ways to create looks that are equally stunning?
The great thing about using liquid lipsticks as eyeliner is how your color selection for potential eyeliners increases exponentially, as do your possible makeup looks!
This makes sense, after all: Liquid lipsticks are known for their ability to last all day even when up against water, just like how we want our liquid liners to behave.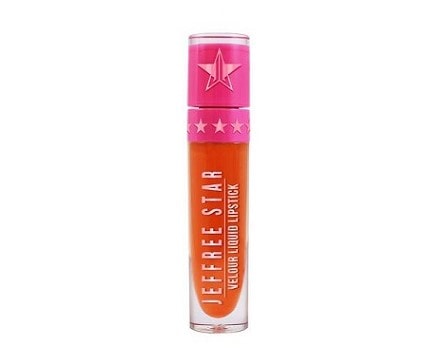 Obviously, you'll want to make sure whatever lipstick formula you choose is going to be safe to use around your eyes. Also, to avoid cross-contamination, try to use one tube specifically for your eyes and one for your lips (not one for both).
Product-wise, Jeffree Star Cosmetics is, for now, the only makeup brand that specifically claims their liquid lipsticks are eye-safe, which gives some of their more daring lipstick colors even more possibilities.
Using a small, defined eyeliner brush, you can easily apply the liquid lipstick in place of actual eyeliner (especially with the help of a certain tape hack). Viola! An instantly chic makeup look with the ability to last all night long.
4. Adding volume to lashes using powder
Do you have a favorite mascara that gives your lashes length but not enough volume for your liking? This is the hack for you. If you're familiar with eyebrow "mascaras" containing fibers that add volume to sparse eyebrow hairs, this is the same idea.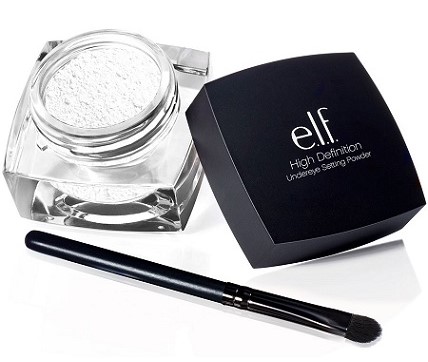 After applying an even coat of mascara to your top lashes, sweep some powder over your lashes either with a brush or your finger. It doesn't matter what color the powder is, it only matters that the powder adheres to your lashes.
For powder I always use my Elf High Definition Undereye Setting Powder because it's inexpensive, finely milled, and is designed to be used around the eye area anyway!
Apply a second coat of mascara, making sure to cover all of the powder you previously applied. Results include: instant va-va-voom!
5. Mixing moisturizer with foundation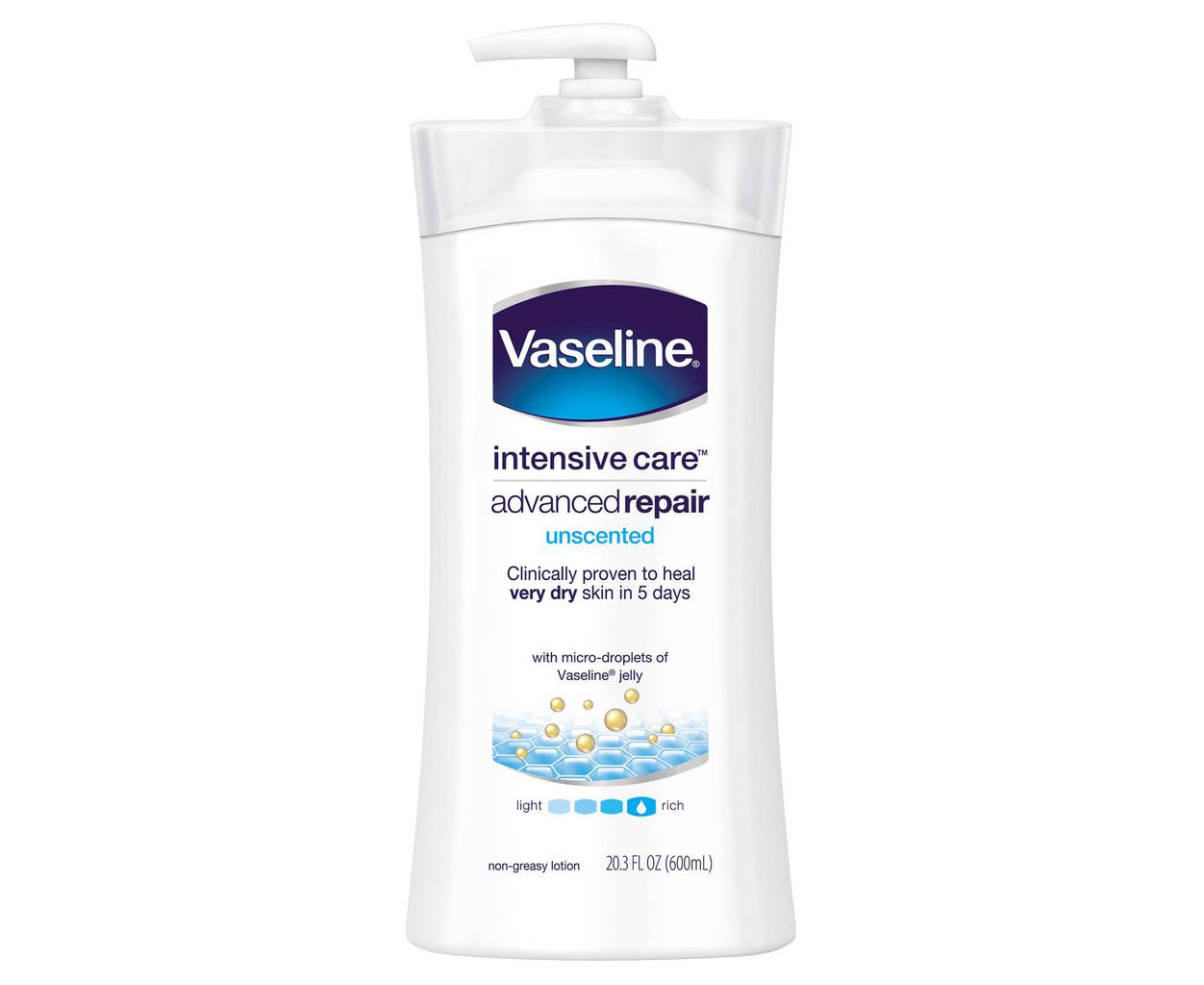 This one's for all my fellow dry-skinned gals out there, and is especially helpful when the weather gets colder. Simply put, you just mix some of your favorite (non-greasy) moisturizer into your foundation for an extra burst of hydration during the whole make-up process.
I find that Vaseline's Intensive Care Advanced Repair Lotion works really well for this purpose!
I generally stick to one-part moisturizer and two-parts foundation, but you can amend my formula as needed. If there's any way to sneak more moisture into my makeup, you can bet I'm gonna try it!
6. Applying translucent powder before liquid foundation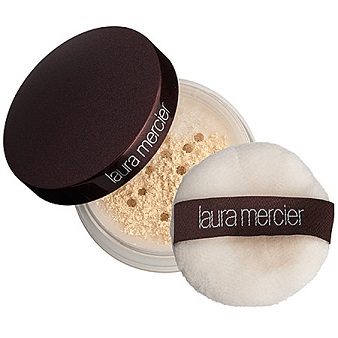 Last but not least, I couldn't forget about all the oilier skin types out there.  For obvious reasons, I haven't attempted this hack myself (my skin is matte enough on its own), but one of my favorite beauty influencers on Youtube (*cough cough* Jackie Aina) lives by this trick!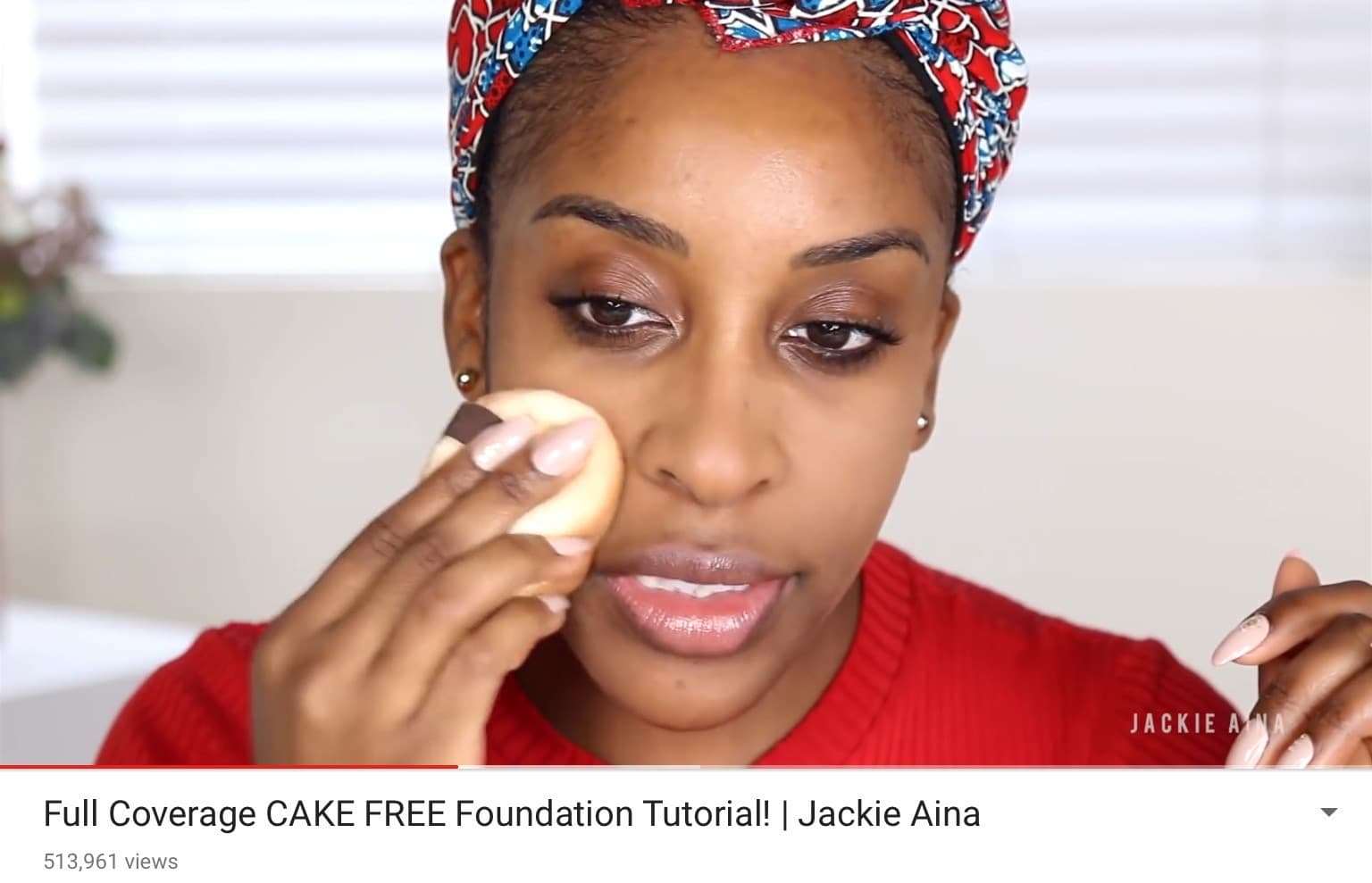 After priming your face with your favorite primer, use a sponge or a brush to apply translucent powder to your whole face or only certain oily areas (if your skin is more combination-type). Then you just apply your foundation in patting motions instead of rubbing it into the skin, and finish up your makeup routine as you normally would!
The purpose of the powder being applied directly to bare skin is to give it a better chance to soak up oils more effectively and even fill in pores better. I know applying powder before liquid foundation goes against everything we've been taught, but this hack has too many success stories to not be taken seriously.
What are your best beauty hacks?
With all the supposed "hacks" circulating through YouTube, Pinterest, and a hundred other sites, it's tough to weed out the ones that actually work without having to try them all for yourself.  Thankfully, you have CF to do the work for you.
Have you tested out any of the CF approved hacks yet? If so, share your results with us!