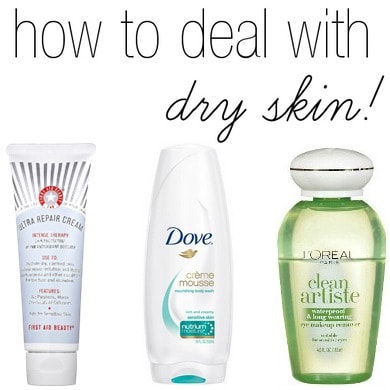 The temperatures are quickly dropping here in Pennsylvania, so I can assume it's starting to get cold pretty much everywhere else, too! I can't stand those few weeks where the weather fluctuates between super-cold and then not-so-cold, since it can wreak havoc on your skin. Because of this, my skin is starting to get super dry.
For this week's post, I wanted to share some tips, tricks, and product recommendations to help keep dry skin under control. Read on to learn more:
1. Moisturize
I know, this sounds obvious. However, when you have dry skin, sometimes you need to change up your routine and use a stronger moisturizer or apply it more often, especially if your skin is so dry that you can see peeling or cracking.
You might need to change your moisturizer to an oil-based moisturizer, but don't be scared of that word! Non-clogging oils, like avocado oil, mineral oil, primrose oil, or almond oil are all good choices. Avoid plain shea butter as a moisturizer because it is pore-clogging on its own.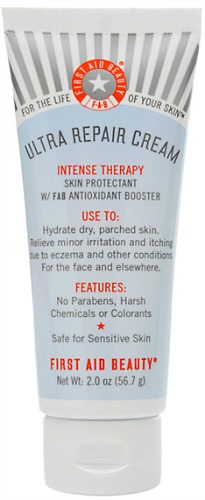 One of my favorite winter moisturizers is the First Aid Beauty Ultra Repair Cream. This stuff is amazing! It has eucalyptus oil in it to help repair distressed winter skin, as well as colloidal oatmeal to calm down any eczema or irritation. This moisturizer does contain shea butter, but in a small quantity so it won't affect your face. Trust me, I use this product and it's incredible, even for sensitive skin!
2. Hydrate
Make sure you're drinking tons of water. Hydrating from the inside out will keep your skin balanced from head to toe. Sometimes I forget to drink something other than hot tea, coffee, or hot chocolate when it starts to get cold, but drinking water can seriously improve your overall skin health.

Also, super hot showers are not going to do any good for your dry skin! Taking a warm water shower is best for your skin, but if you can't live without your steaming hot showers, try cutting your shower time down. In the shower, using a moisturizing body wash will also help a lot. I love Dove's Creme Mousse for sensitive skin. This product actually moisturizes your skin in the shower, and doesn't just wash off and do nothing.
3. Care for your skin!
Just moisturizing your skin is not enough. Sometimes you need to take the extra steps to really care for your skin and make sure you're reaping all the benefits of your moisturizer. Exfoliating once a week with a gentle exfoliator will slough off the dead skin, and ensures your moisturizer gets to the skin that needs it. An awesome mild scrub is St. Ives Even and Bright. It's not as harsh as the apricot version, and can be used safely once a week.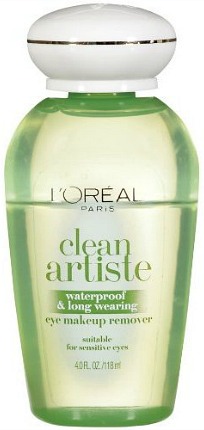 Along with that, using the right masks for your skin type and removing your makeup in a gentle manner will also banish dry skin. Caring for the skin around your eyes is so important. Using olive oil as a makeup remover or another oil-based remover will help keep moisture in that delicate eye area. Try L'Oreal Clean Artiste makeup remover for waterproof makeup. This won't dry out your skin, and as a bonus, it also conditions your lashes!
What do you think?
Do you have dry skin? How do you take care of it? What are your favorite products to use? Would you like to see more posts like this? Remember to tell us your thoughts by leaving a comment!