It's too easy to get stuck swiping the same concealer under your eyes and the same crusty tube of mascara on your eyelashes before heading out for the day. Even when I have a few extra minutes to put on some eyeshadow, I always end up with the same brown-toned look!
Most solutions to the classic "makeup rut" are either full face looks that take 45+ minutes – something that not everyone has in the morning – or feature neon colors and sparkles that aren't school or work-appropriate.
The best way to mix up your makeup look is to focus on defining one feature. By changing up one part of your look, you elevate your makeup without adding on any extra steps. Here I'll show you some of my favorite ways of stepping up your makeup game in a realistic way!
Colored Eyeliner
A huge misconception about colored eyeliner is that it dominates your face and can be too bold for most work or school environments. However, these makeup looks show how to layer colored eyeliner or rock it alone to give your face a subtle pop.
For a quick colored eyeliner look, you can either line above a black eyeliner, or you can sweep and feather the liner around the outer corner of your eyes, creating a softer line of color.
All Highlight
For the days when you're really in a pinch and don't have time for much makeup at all, one of my favorite go-to looks is the all-highlight. By using only highlighter or having your glow be the focus of your makeup look, you can apply as much or as little as you like.
The right highlighter can be used on your cheekbones, of course, but can also function as a shimmery eyeshadow and a lip sparkle if applied on top of lip balm or lip gloss.
The best part about this look is that it freshens up your face in a natural looking way, and makes you look more awake on the mornings when you might not have been able to snooze the alarm.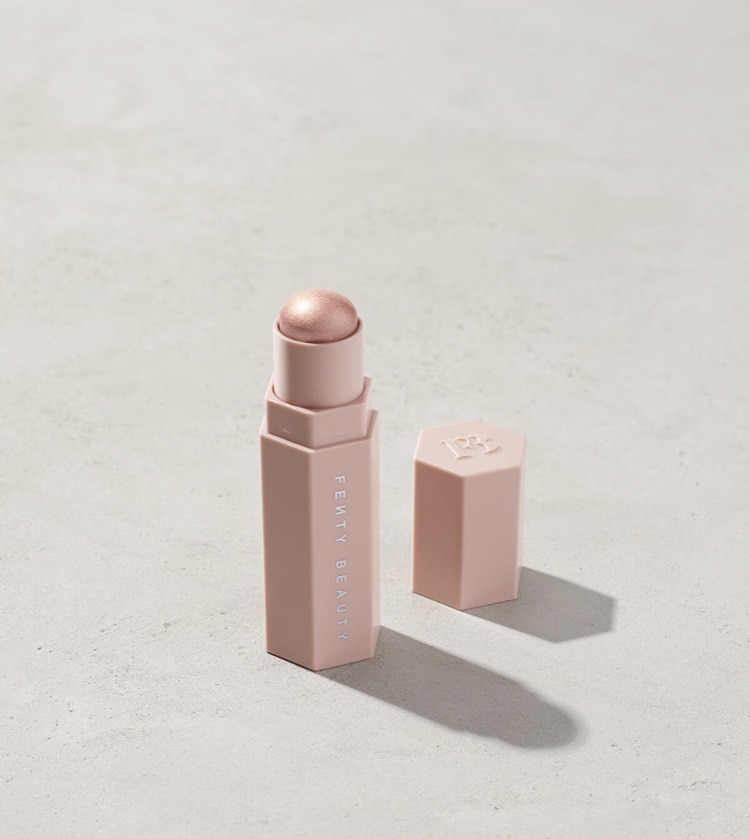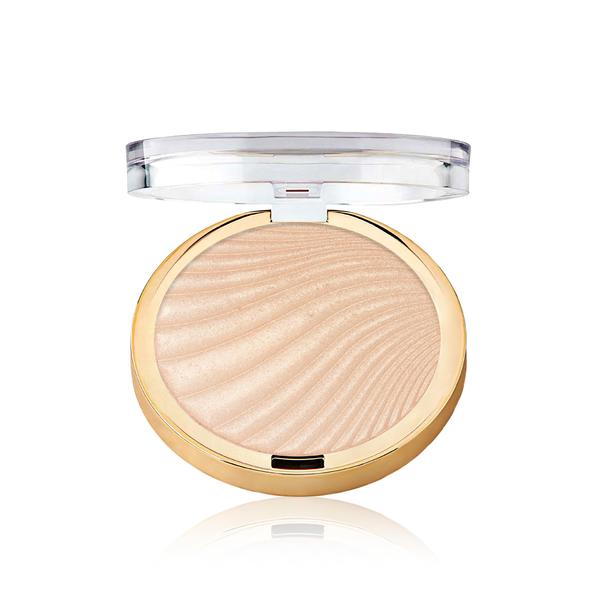 Products: Highlighter Stick – Fenty Beauty ($25), Powder Highlight – Milani Cosmetics ($9.99)
Highlight sticks like the popular Milk Makeup Holographic Stick and the Fenty Match Stix Shimmer Skinstick (shown above) are super easy to swipe on in a pinch!
The Becca Shimmering Skin Perfector and the Milani Strobelight Instant Glow (shown above) are my favorite powder highlighters that can easily be brushed onto your eyes or cheekbones.
The Inner Corner
An often-forgotten part of the eye, the inner corner is the most important part of an eyeshadow look! Dabbing sparkly or white eyeshadow into the inner corner wakes up your look and draws attention to your eyes.
You can also use the inner corner as a place to put a pretty pop of color:
Even if you want to stick with a neutral eyeshadow look, a sparkle in the inner corner can elevate and refresh your eyes.
Liquid eyeshadows like the Glossier Lidstar or the Stila Shimmer & Glow Liquid Eyeshadow work amazingly for these looks, as you can press the eyeshadow precisely in the corner of the eye and blend out with a brush or your finger!
Do Your Same Routine with New Colors
One simple change you can make to update your makeup routine is switching up your colors. Altering your palette doesn't take any additional time or makeup skills and can bring something unexpected into your everyday look.
If you usually gravitate toward warm brown tones for a night out, try a fiery orange look that adds a pop of color without going too far out of your comfort zone.
Another way to incorporate color without going overboard is by starting with jewel tones that are similar to brown or black shades. Burgundy and dark green are two colors that can step up your look while staying subtle.
How do you break out of a makeup rut?
What are some of your go-to makeup colors? Write below about some of your creative ways to step up your makeup routine!