The temps are dropping, the sun is increasingly AWOL, and twinkling string lights are popping up outside many a neighborhood homes. Yes, the holiday season is finally upon us.
With the cheer and the jolliness also comes a lot of items on the to-do list in preparation for gift-giving season. The stress can sometimes be overwhelming, but with a solid plan and copious amounts of hot cocoa, this might just be hold best holiday season yet.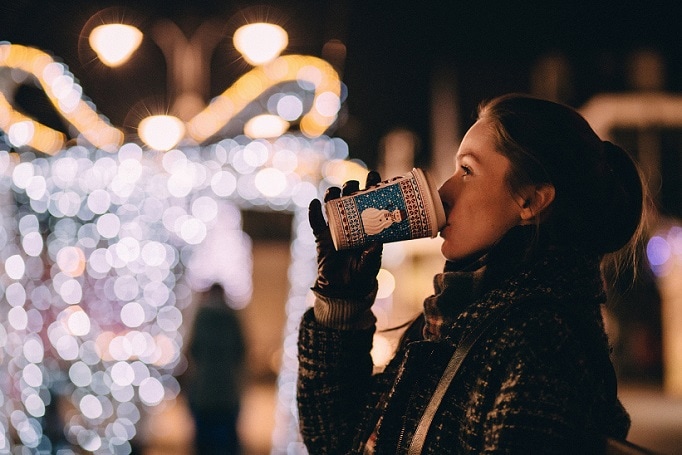 Shopping for everyone on your list is one of those tasks that can either be really fun or really frustrating. After 21 years on this earth, I've begun to learn a thing or two about getting gifts for other people.
You see, the key to shopping for people who never give you a definitive wish list is to play to your strengths. Since I know Sephora's entire layout by heart (both in-store and online), it's easy for me to envision beauty products that would be perfect for each of my relatives.
If you're a beauty junkie like myself, shopping for makeup is always fun, whether or not it's for yourself.
With Black Friday right around the corner (see our full list of sales here), there will be a plethora of beauty deals flooding the market claiming to be the "lowest prices in the history of ever" and a million other things. In reality, not all of these products are actually going to be worth the discounted price.
However, after reviewing sneak peek after sneak peak of the upcoming beauty sales, there are a number of products that are amazing steals, guaranteed to fulfill the wishes of even your most picky relative or friend.
No matter who you're shopping for this Black Friday (including yourself), make sure you're getting the best bang for your buck by utilizing my "cheat-sheet" shopping list:
1. Urban Decay Nocturnal Shadowbox Palette at Ulta, $14.50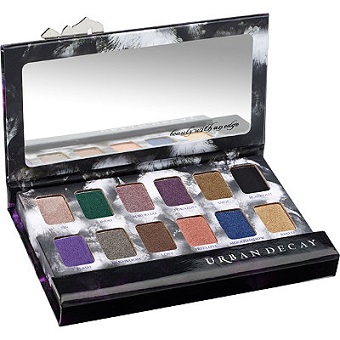 The perfect way to fake your way through the holiday season is to give out this UD palette acting like you were one of the shmucks that actually paid full price for it. As much as I love Urban Decay Shadows, I love them even more when (if ever) they go on sale.
This palette normally goes for $29, but it will be on sale for 50% off starting today at 5pm CT!
The colors in this palette are fun and unique, making it the perfect gift for makeup pros and novices alike! This Shadow Box palette is an unbelievable deal and will likely fly off the shelves, so pick yours up ASAP.
2. It Brushes for Ulta Your Face & Eyes Essentials Mini Travel Brush Set at Ulta, $15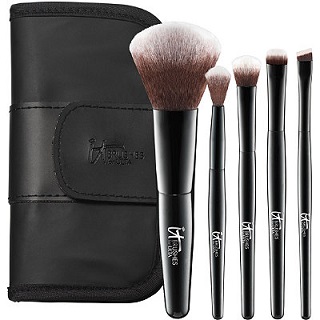 It Brushes for Ulta are just as good as the regular It Cosmetics Brushes, with one small kick: they're cheaper. On Black Friday, they're going to be even more affordable.
So if you need some new brushes or you want to treat your mom or sister to a nice set of dependable brushes, the time is now and the place is Ulta.
3. Benefit Cosmetics Bestseller Blowout at Sephora, $15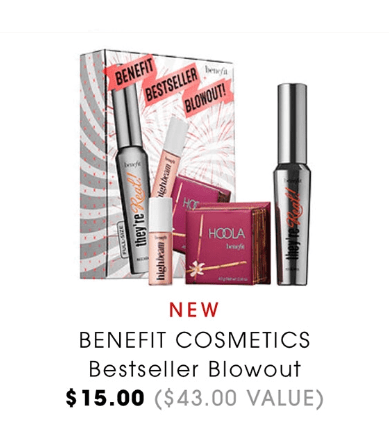 Can you believe it? Three of Benefit's most popular products in one gift set for the low, low price of $15.
This value set includes a full-size version of the They're Real! Lengthening and Volumizing Mascara, and travel sized versions of the Hoola Bronzer and High Beam Liquid Face Highlighter. Three amazing, coveted products that can easily be given as a secret Santa gift, or even to your makeup-loving BFF!
4. Philosophy 3-in-1 Shampoo, Shower Gel, & Bubble Bath at Ulta, $12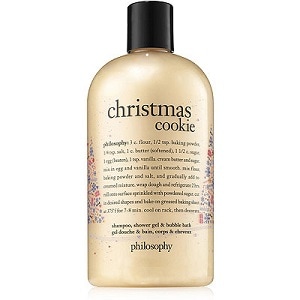 Philosophy bath products smell so good they can cure any winter blues, making this Black Friday steal the perfect stocking stuffer for all your family and friends.
I'm partial to Christmas Cookie, but there are so many good ones to choose from you'll be certain to find a scent for everyone on your list!
5. Tarte Precious Picks Color Set at Sephora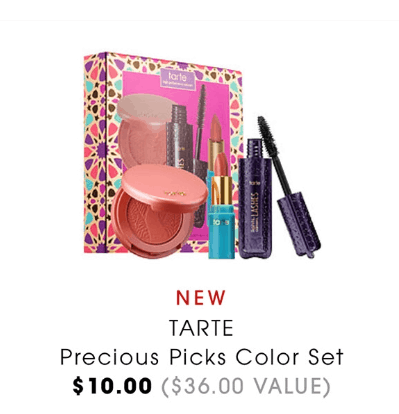 Yet another amazing makeup brand with an incredible value set this holiday season.
This particular Tarte set includes the famous Amazonian Clay 12-Hour Blush, Lights, Camera, Lashes, 4-in-1 Mascara, and a gorgeous lipstick from their extensive lipstick line.
The products are stellar, the quality is out of this world, and the shades are universal. What more could you ask for in a holiday gift set?
6. Origins Skin Bests Set at Ulta, $10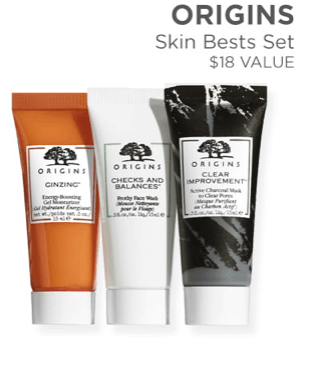 OK, while not the most "glamorous" beauty present on the list, I added this set for two major reasons. Number one, Origins is an incredible skincare brand that feels luxurious yet doesn't come with a luxury price tag. Number two, this set (and a number of other Origins sets) are perfect for the guys in your life.
Personally, this set would be perfect for my brother who wants to care for his skin properly but doesn't have the time nor the will to try out a bunch of different products. It's the ultimate skin care set, making it the perfect beauty gift for both men and women that are (or should be) skincare sticklers.
Where are you shopping this black Friday?
As always, with crazy shopping days like Black Friday and Cyber Monday it's always best to have a plan (see our full list of Black Fridays sales here!), make a list, and stick to a budget.
Happy Thanksgiving and happy shopping from CF!