This post may contain affiliate links, which means we may receive a commission if you purchase through our links. Please
read our full disclosure here
.
You know the drill – you wake up incredibly early on the day of a summer picnic, holiday, or any event just so you can do your makeup extra lovely and perfect.
There's just one thing that always gets in your way: humidity.
I've always had this problem until I took a trip to my local Ulta and Sephora stores with a mission of finding products that were of the "waterproof", "long lasting", and "stays put all day" variety. Well, needless to say I left with some seriously amazing tried-and-true products. I've tested them out in the 105 degree heat of Las Vegas, NV and later in the humidity of California, so I know these work!
Below, I'll tell you about my five must-have summer beauty products that will keep you looking good all season long.
1. Aqualillies for Tarte Amazonian Clay Waterproof Liner in Black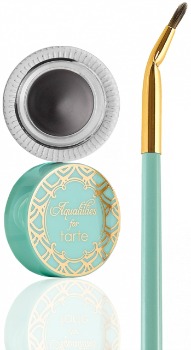 Why do I love this? Simple. The brush is SO easy to use, which makes application a cinch, plus the eyeliner itself does not smudge or flake off even when I rub my eyes. I use this on an everyday basis as well, since this product – like all Tarte makeup – is formulated without any harsh chemicals.
2. Physician's Formula's Mineral Wear Talc-Free Mineral Face Powder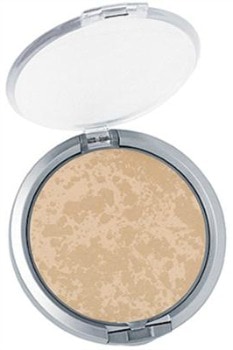 This product is so great you'd think it costs much more than $10. This powder keeps my tinted moisturizer looking perfect – even in water! It also has that airbrushed finish which I'm always looking for. Physician's Formula products are also hypoallergenic, meaning they're ideal for sensitive skin.
3. Urban Decay All Nighter Long-Lasting Makeup Setting Spray

So, I'm not a fan of spraying stuff on my face, but this product is an exception – it's the best thing ever for humid weather (plus it's one of our favorites here at CF). I used this once after I applied my tinted moisturizer and powder and I swear, my makeup looked perfect the entire day. No touch ups! And, with the summer heat that's always a good thing.
4. e.l.f. Studio Waterproof Lengthening and Volumizing Mascara

This mascara is a mere three dollars, making it incredibly budget-friendly, plus it's a fab mascara pick for summertime. This product added the perfect amount of length and volume and it stayed on all day. This one is a great value, plus the waterproof formula actually works!
5. LUSH Cupcake Fresh Face Mask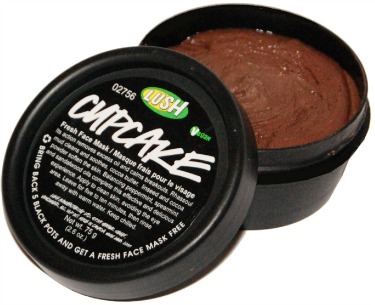 Okay, I know this isn't makeup, but this cocoa powder and spearmint face mask for oily skin is the perfect base for summer makeup. Use it once a week and it will help to revitalize and refresh your skin. Also, this mask feels like you're putting chocolate all over your face, so what's not to like? I'm completely obsessed with it, and it shows instant results. I can't love this mask any more than I already do!
What do you think?
For more picks that will take you from the boardwalk to the beach and back, be sure to check out our list of waterproof and sweatproof summer makeup picks.
Now we want to hear from you! Have you ever used any of these products? What were your thoughts on them? What are you must-have beauty products for summer? Leave a comment below!