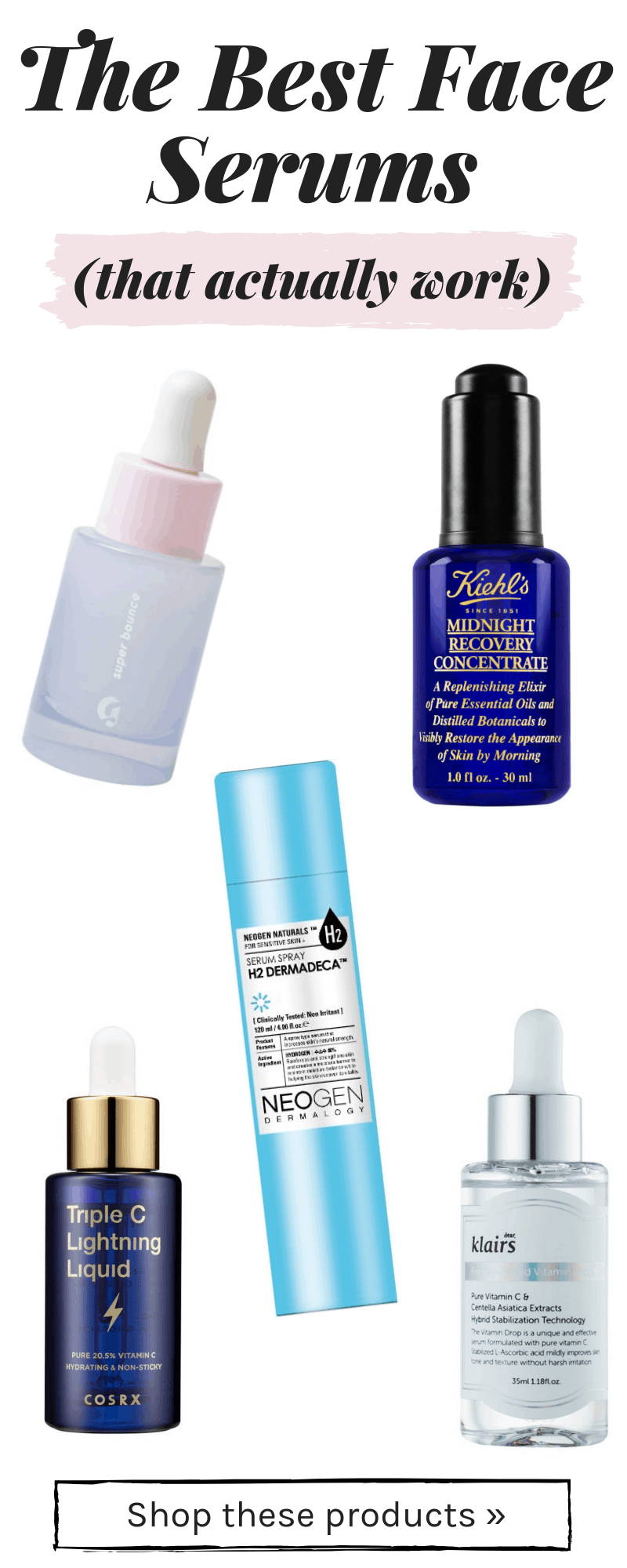 A face serum is one of the most important steps in your daily skincare routine, so if you aren't using one yet, now's the time to start.
Serums are in charge of targeting the specific areas that need attention, whether it be acne, dark spots, hydration, brightening, or anything else, and immensely help in relieving your skin concerns. Lightweight and usually a liquid, their specific goals are to penetrate deeper into your skin to deliver an abundance of nutrients and help in the production of strengthening skin cells.
If you're looking for a new serum to add to your skincare routine, then keep on reading to find out the best face serums that work like a charm!
Klairs Freshly Juiced Vitamin C Serum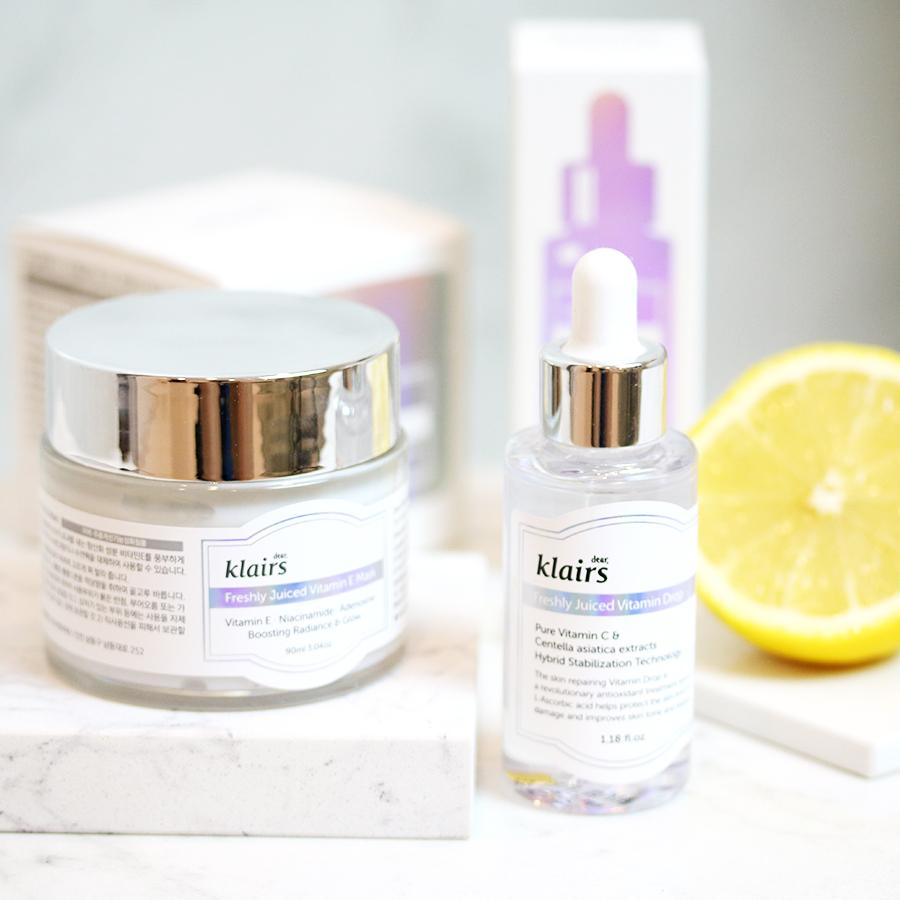 Klair's Freshly Juiced Vitamin C Serum ($23) is a product that is part of my current skincare routine and it's one that I deeply cherish! It's my first time trying out this product, but after just a few uses, I could already see my skin looking brighter and my acne scars disappearing.
Vitamin C is known as one of the best antioxidants for anti-aging and skin brightening, and this serum includes a 5% concentration. Fragrance free and gentle to the skin, Klair's Freshly Juiced Vitamin C Serum helps in numerous ways. Its benefits include fading away dark spots and acne discoloration, protecting the skin from future pigmentation, keeping your skin firm, brightening dull skin, and evening out the skin tone. You can apply this serum either as a spot treatment or all over your face.
Helpful Tip: DON'T apply it on broken skin. And for first time users, I would recommend first applying it only 2 or 3 times a week to test it out if it works for your skin, then gradually upping your usage to a daily basis.
Cosrx Triple C Lightning Liquid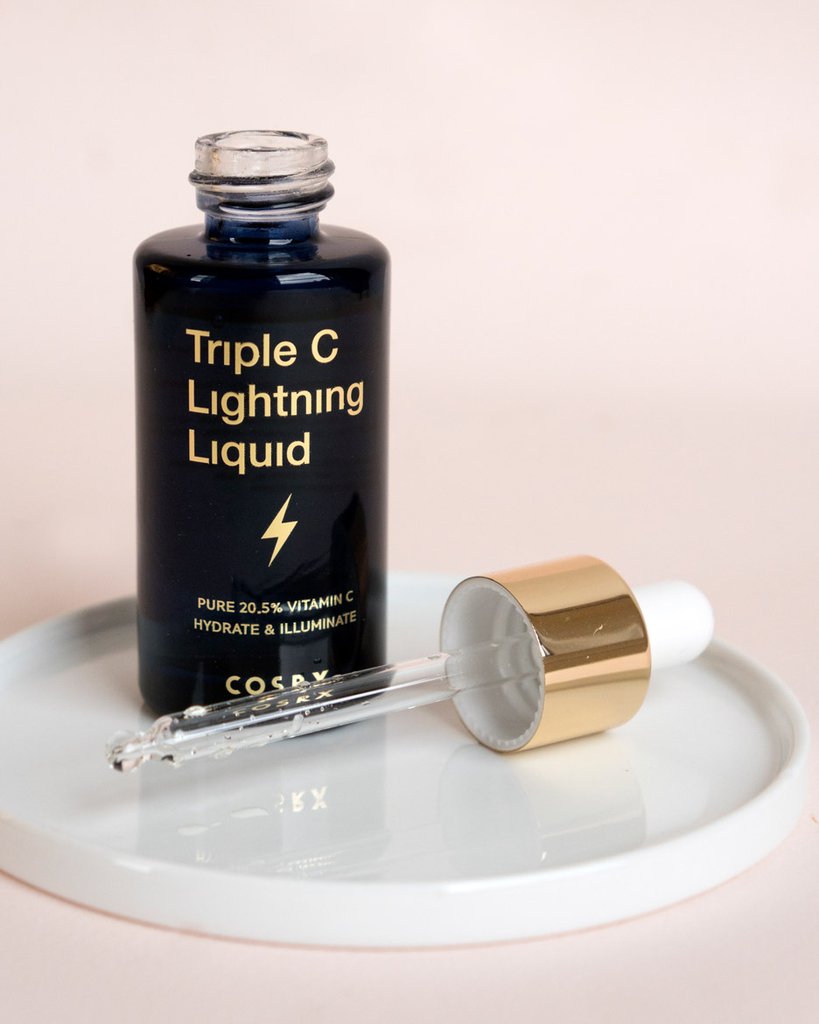 Another serum that includes Vitamin C is Cosrx's Triple Lightning Liquid ($27). However, this one contains a much larger concentration: a full 20.5% of pure Vitamin C!
Alongside Vitamin C, this serum is comprised of 72% black chokeberry. This ingredient helps stabilizes the high concentration of Vitamin C to ensure that the skin continues to be hydrated, vibrant and smooth.
Since this serum contains such a high amount of pure Vitamin C, the dark packaging is incredibly important in order to maintain its freshness and effectiveness.
Helpful Tip: Make sure to store it in a cool, dark place or even in the refrigerator to maintain its full freshness. Also, keep the lid closed tight in-between uses.
Glossier Super Bounce
Do you have dehydrated or dry skin? Then Glossier's Super Bounce Serum ($28) is the serum you need to try.
The main three benefits this serum brings to the table are the hydration, softening, and plumping of the skin. Considered a hyaluronic acid face serum, its job is to plump up the skin with moisture, while Vitamin B5 (found in things like mushrooms, avocados and lentils) brings elasticity back to the skin so that your skin has that "bounce" back.
Glossier states that this silky textured serum is, "good for skin depleted from hangovers, long layovers, blasting A/C, or high high heat."–we'll take their word for it!
Helpful Tip: Apply 3-4 drops of the serum to clean skin and only use it ONCE a day. It's that effective! Rumor has it that it softens and keeps the skin so supple that you might not even have to use moisturizer afterwards.
Kiehl's Midnight Recovery Concentrate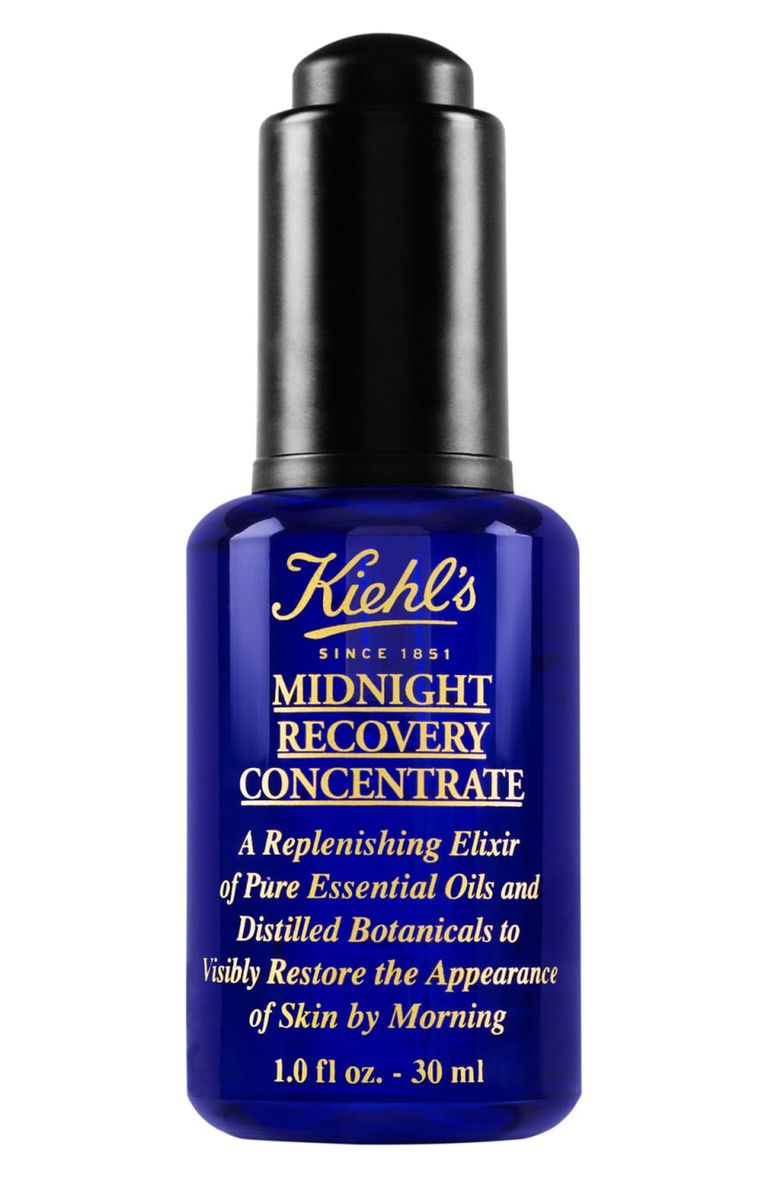 One of the best anti-aging serums out in the market is Kiehl's Midnight Recovery Concentrate ($26). More on the oilier side, this serum intensely hydrates the skin and has a soothing lavender fragrance.
Known for its botanical oils, such as evening primrose oil, lavender oil, and squalane, it helps replenish the skin's elasticity and radiance, as well as sooth irritated or inflamed skin.
Apply it overnight and be amazed in the morning with radiant, smoother skin.
Helpful Tip: This serum is available in various sizes, so you can test out the smallest size first to see if it works for your skin, and then increase the amount after you're done!
Neogen Dermalogy H2 Dermadeca Serum Spray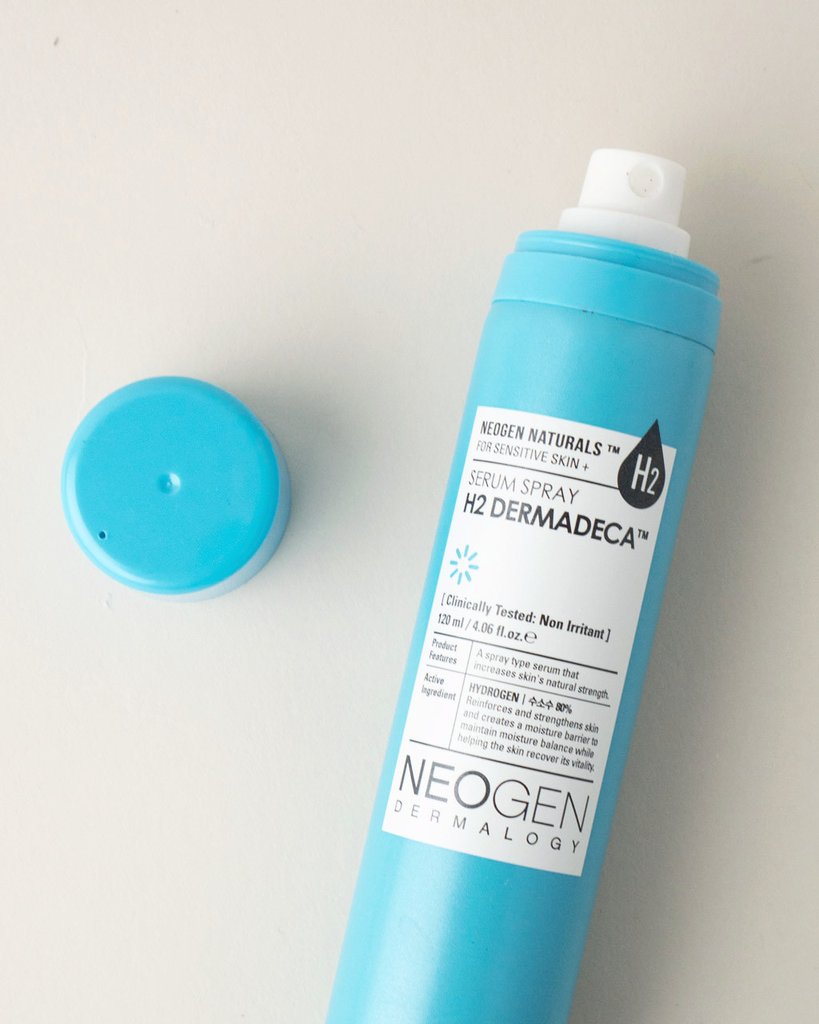 Neogen's Dermalogy H2 Dermadeca Serum Spray ($19) is an innovative spray-on serum that can also be used as a mist throughout the day. This serum gives a fine mist that will hydrate and repair skin damage without leaving a greasy residue behind. You also won't need to directly use your hands to pat in the excess!
The key ingredients in this serum are niacinamine and vitamin C, which brighten dull skin, and centella asiatica extract, said to calm inflammation, stimulate new cell growth, and add collagen that will further plump your skin. A super-hydrating serum that can be used on the go–definitely give this one a try!
Helpful Tip: For the best application, hold this serum about six inches away from your face, then spray.
So, what type of serum do you use?
Do you have a serum that you swear by? Have you ever heard about serums before? If so let us know in the comments below!