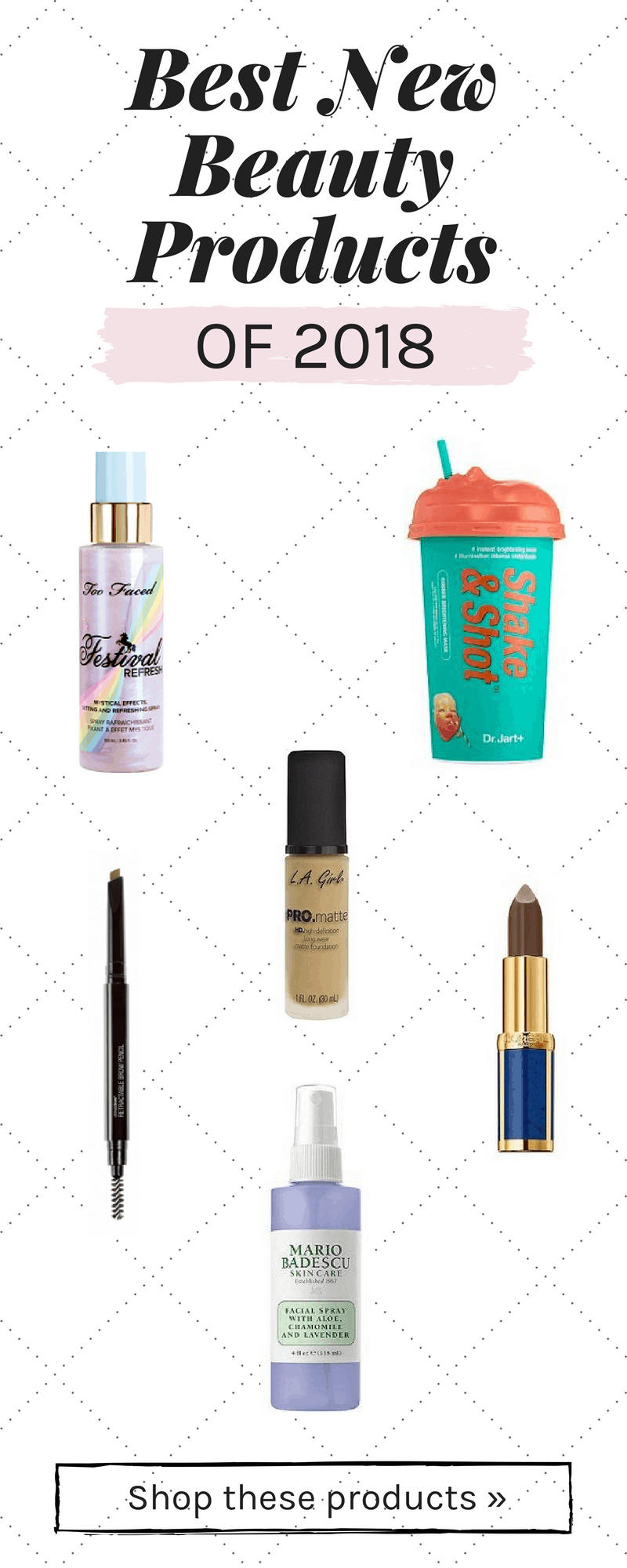 Back in the old days, new makeup was released almost every season, and that was the extent of it.
Now, with social media and the rise of beauty influencers in pop culture, beauty brands are forced to pump out new products constantly in order to keep up.
The insane amount of "new" this and that bombarding our feeds can be both good and bad.
On one hand, it's great to have a bunch of products to choose from every time you go shopping as opposed to only a small handful.
On the other hand, that also means you're more likely to buy more products, especially if you're like me and you feel the need to keep up with what's new and buzzed about.
Fortunately for my lovely readers, I enjoy putting new products to the test to determine what's worth all the hype and what falls flat.
In 2018 we've already witnessed a number of stellar releases, proving that the beauty community is committed more than ever to providing new and exciting products for avid consumers.
Out of the hundreds of new products in 2018, there are 6 specific products that are, in my opinion, a must-have in any makeup lover's collection.
Read on to discover the best new beauty products of 2018 so far:
1. Dr. Jart Shake and Shot Rubber Mask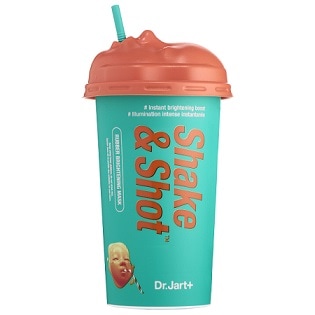 Taking care of your skin is the most important thing you can do before applying makeup to ensure that everything looks as seamless as possible.
Even if you don't wear makeup, taking care of your skin is still extremely important, especially in the long run.
What makes this Dr. Jart Shake and Shot Rubber Mask different from many others on the market? With its innovative new formula, the mask turns into rubber as it dries on your face, leaving the skin nourished and baby soft. We talked about rubber face masks on CF before, so we were super excited to give this one a shot!
There are four different Shake and Shot masks to choose from in order to target your main skin concerns: the hydro mask, the firming mask, the soothing mask, and the brightening mask.
At a mere $12 a pop, you'll be feeling like a brand new person after using one of these babies.
2. Wet n Wild Ultimate Brow Retractable Pencil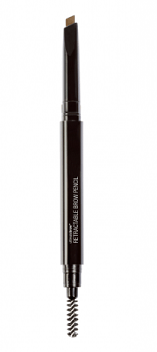 I'm picky about the products I use to perfect my eyebrows, so when I saw Wet n Wild's newest brow pencil (that only costs $3) I have to admit I was skeptical.
After using it just once, in a true believer. This pencil has an easy-to-use shape and a creamy yet slightly waxy formula that lasts all day.
Thankfully, this new pencil formula comes in 4 shades to match most natural hair colors, from a light taupe to a dark brown.
For the price and the quality, this pencil can't be beat.
3. L'Oréal x Balmain Color Riche Lipstick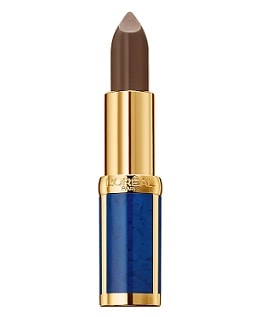 As much as I love my liquid lipsticks, sometimes the long-lasting formula of my faves becomes too much for my chapped lips to handle.
What I love about these L'Oreal x Balmain lipsticks is that they are still matte and last a long time (without being overly drying), but are also comfortable on the lips and can easily be removed.
Never mind the fact that it's insanely cool for a drugstore makeup brand to collaborate with a fashion giant like Balmain.
Each of the 12 shades available are wearable yet unique and very true to the Balmain brand.
Overall, you can't go wrong with any of these lipsticks.
4. Too Faced Festival Refresh Setting Spray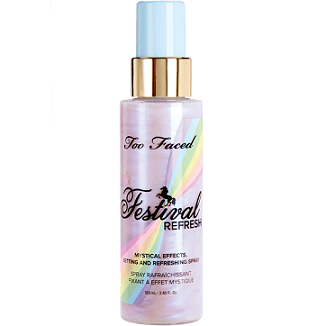 I know what you're probably thinking… "Festival/unicorn themed makeup collections? In 2018? Still???"
My thoughts exactly.
Yet, there's something about this setting spray that feels new and refreshing, and it's just the product to usher in warmer weather.
This magical setting spray adds an ethereal glow to the face (sans glitter) using an infusion of opalescent pearls and rose quartz.
I have yet to discover a makeup setting spray that performs anywhere near as well as this Too Faced one, which can also be used to refresh your makeup throughout the day (and smells like a dream!)
If you're looking to achieve an otherworldly glow just in time for spring, look no further.
5. Mario Badescu Lavender Facial Spray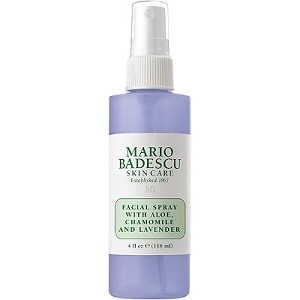 If you're someone who already loves Mario Badescu's Facial Spray with Aloe, Herb, and Rosewater, then you'll love this new facial spray even more.
The enticing lavender scent is just the tip of the iceberg here. A healthy mix of aloe, chamomile, vitamin C and lavender help to smooth and brighten the complexion, giving it a natural sheen.
This spray is also versatile and can be used to prime the skin before foundation, refresh your makeup during the day, or even to dampen makeup brushes for a more intense pigment application.
It's only gonna cost you $12 for this all-in-one spray, so it's kinda a no-brainer.
6. L.A. Girl Pro Matte Foundation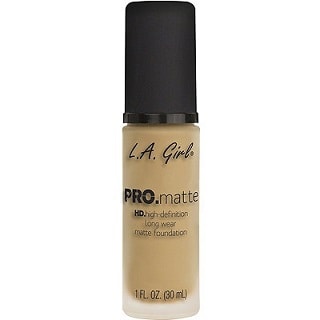 Despite having skin drier than the Sahara, I was admittedly intrigued by this matte foundation formula after it started getting so much hype in the beauty community.
Typically, matte foundations work better for oily skin types, but once in awhile there comes along a formula that's versatile enough for all skin types.
This $10 foundation is one of the few that seems to work on almost everyone.
With medium to full coverage, you'll only have to use about two pumps of this foundation to get a full face worth of coverage, so the 1 oz of product you get per bottle should last a good while.
The shade range, while standard for drugstore foundations, is admittedly lacking, so it's very possible that shade mixing will be required if you're dying to try out this new formula.
What are your favorite new beauty products of 2018?
Disclaimer: As with all beauty products, what works for many may not work for everyone. But that's no reason not to give it a try!
What are your fave new products on the market so far this year? Any that I missed? Tell me in the comments below!