Okay, I want to start off by saying I swear I'm not a Wet n Wild spokesperson – I just really like their products! In the morning when I'm getting ready for school, I really don't want to be searching around for all my products, so when I have everything all in one it makes things much easier. Wet n Wild's Color Icon palettes are perfect for college girls for four reasons:
Extreme pigmentation
Easily blends
Comes with 6 complementary colors
Inexpensive
I used one of their palettes to create an easy back-to-school makeup look (it's also work-appropriate):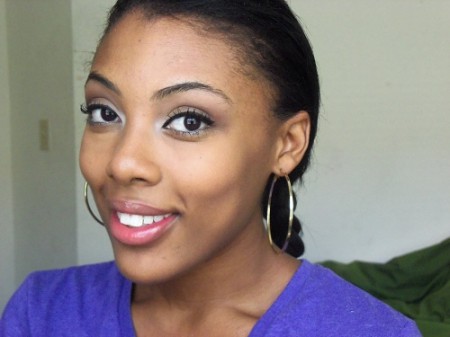 How to Get the Look:
College Fashion Tutorial: Back-to-School Makeup
Products Used:
Tips for getting ready faster in the morning:
Washing your makeup off the night before: I know it seems like a no brainer to wash off your makeup, but some of us are guilty of letting our makeup spend the night with us.
Try eliminating steps by fusing steps together: If you can kill two birds with one stone, do it. For example: mix your foundation (if needed) with your facial moisturizer and apply as one.
Pick out your outfit beforehand: It may benefit you to stay up an extra 15 minutes to pick an outfit – that way, you get to sleep in a little bit longer or use your time doing something else.
Thoughts?
Did you guys like the look? What are some things you guys do to save time when getting ready in the mornings? What is your morning makeup routine? Let me know what you think!