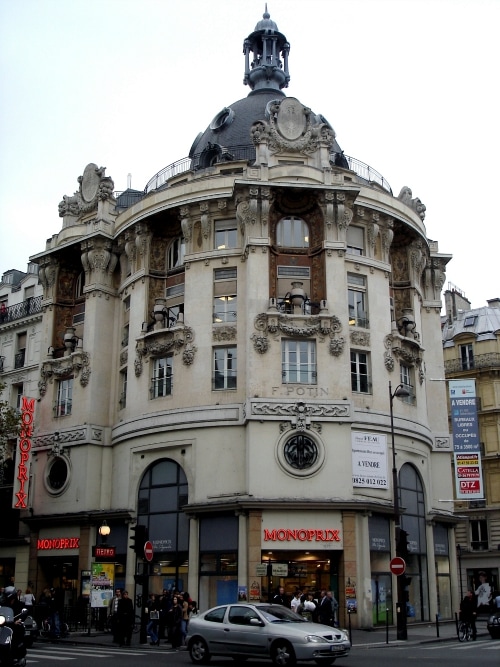 As I mentioned in my last article, I went to many pharmacies while abroad in Paris.
I also, however, shopped at Monoprix, the French equivalent of Target or Walmart. At Monoprix, you can purchase clothing, food, hygiene products, makeup, and more. It's basically a mixed bag of anything you could need.
My favorite reason to go to Monoprix was for the gummy candies (sour strawberry Flexi-Fizz, I miss you!), but I also loved to browse the makeup counter for drugstore beauty items I do not normally see in the U.S. In Europe, many more cosmetic ingredients are banned by the union than in the U.S., so I enjoy using cosmetics that feel like they were made with healthier ingredients than U.S. standards allow.
Over the course of my seven weeks abroad, I bought these four beauty products, and highly recommend them to my fellow beauty lovers:
1. Bourjois Rouge Edition Velvet Lip Colors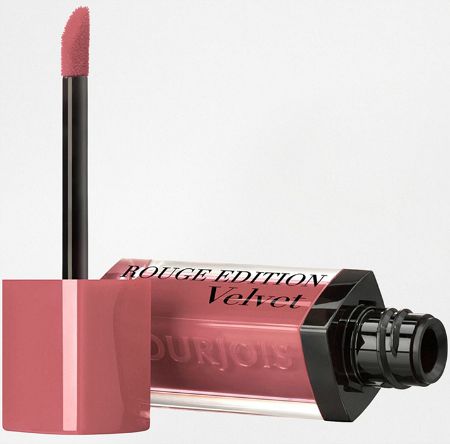 $18.15 at ASOS
I bought two of these liquid lipsticks at Monoprix during my study abroad. My favorite, "Nude-ist", is a dusty pink color that adds life to my face with a rosy hue; it is even perfect on "no-makeup" days because it is a subtle, natural color.
These go on your lips like butter and dry down to a matte finish. They do not dry out my lips and are enriched with evanescent oils. Liquid lipsticks are all the rage these days; I feel like every day, I hear of a new cosmetics brand releasing their own version of the popular lippies. Bourjois is a tried-and-true European brand, and I have heard beauty gurus on YouTube backing their products for years. I definitely recommend these velvety lip colors if you love a good matte lip.
2. Bourjois Healthy Mix Serum Gel Foundation

$15.99 on Amazon
I had heard YouTubers EssieButton and KathleenLights talking about this unique foundation formula since I started watching their beauty videos years ago. The bottle says it contains "vitamin-rich fruit therapy." According to Bourjois, this formula, which includes pomegranate and goji berries, leads to healthier-looking, less tired skin.
For me, this foundation is a success because it provides medium coverage and a smooth finish. It is dewy until I set it with a translucent powder. The end result is a beautiful, even complexion. The best thing about Monoprix was that they had testers for almost every product, so I could find my perfect shade. I hope you will also find the right match for your skintone.
3. Maybelline Brow Satin Eyebrow Pencil

£5.99 at Boots
I ran out of my Wet n Wild Color Icon eyebrow pencil while I was abroad, so I ran to the nearest Monoprix to get a replacement; I can't have a bad brow day! I saw a display for the Brow Satin and was intrigued.
One side is a retractable pencil that reminds me of the ever-popular Anastasia Brow Wiz; it is thin, waxy, and stays put on my brows all day, even in humid weather, just like the Anastasia Beverly Hills version. The other side of the Brow Satin is a small smudger brush that is automatically dipped in a powder shadow when the cap is closed. The powder matches the pencil shade. The pencil allows for a defined look, while the smudger gives your brows a more feathery, effortless finish.
4. L'Oreal Le Blush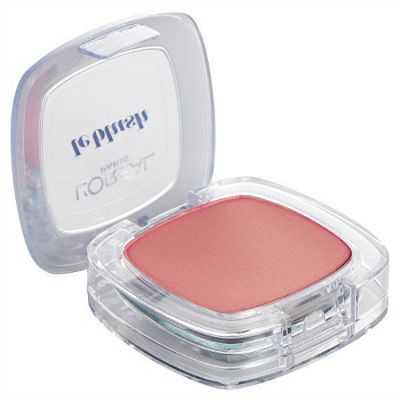 £7.69 at Boots
This is a product I absolutely did not need; I admit it: I'm a blush hoarder! I love the cute packaging and variety of colors you can find in the blush world. This one in particular captured my attention with its bright colors and simple packaging. "Le Blush"… I couldn't resist!
I picked out the color "Rose in Love" because it looked like the perfect matte pink flush, and, as we established, I am a sucker for blush. The packaging is also quite useful, as there is a mirror under the product pan. There was also a small brush included, but it was scratchy, so I just threw it away.
As a whole, I love L'Oreal True Match products, including the foundation and concealer, so I'm not surprised this product turned out to be something I would recommend.
Your thoughts?
What do you think about the four makeup items I bought at Monoprix during my time in Paris? Have you ever bought cosmetics abroad, or are there any foreign brands that you are dying to try?
Let me know what's on your radar in the comments, my beauty fiends!