This post may contain affiliate links, which means we may receive a commission if you purchase through our links. Please
read our full disclosure here
.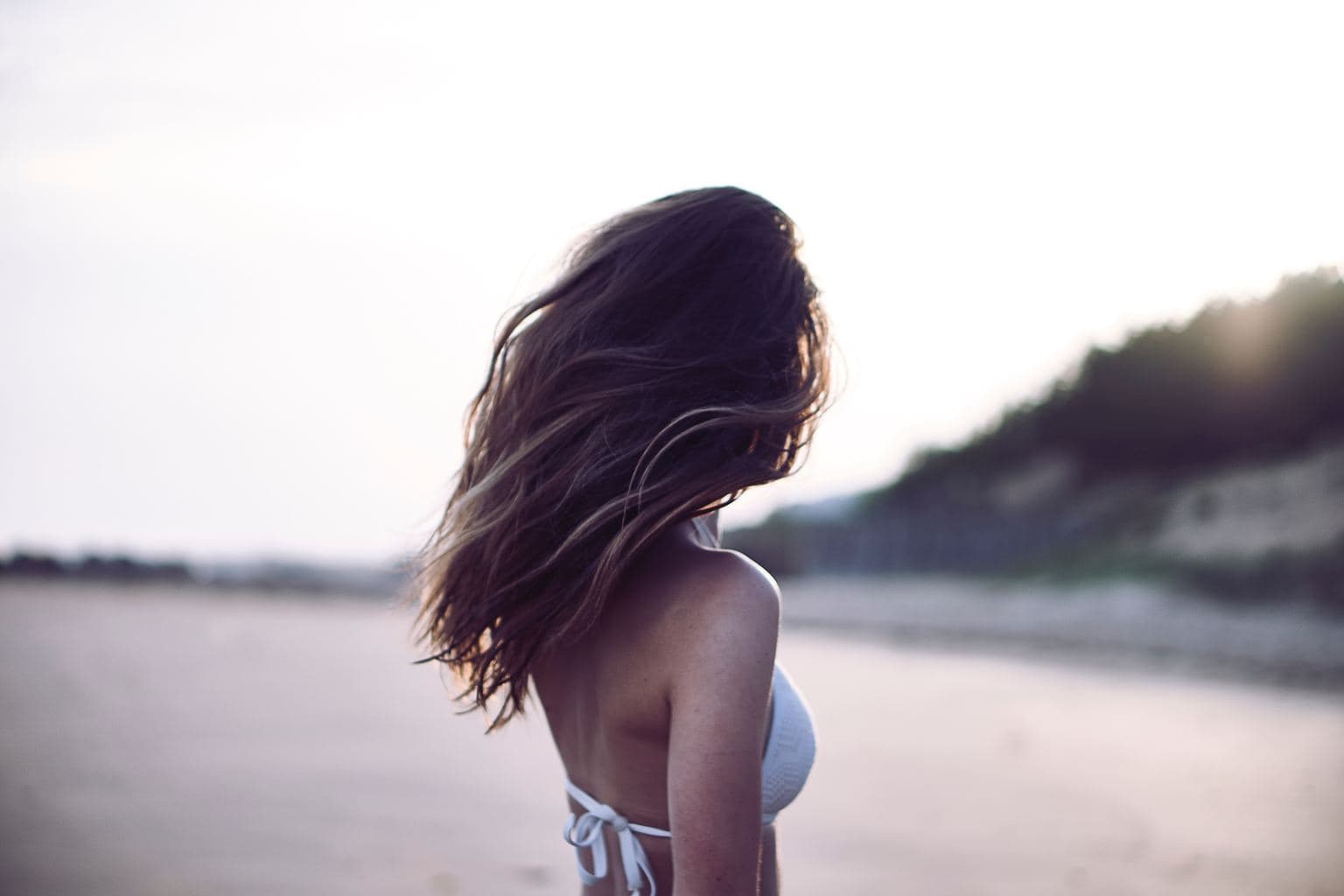 I love the look of tanned skin, but I don't want the bad long-term results that come from tanning. So, this spring, I decided to try out several self-tanners to learn which ones are the best.
Although we've done a bunch of posts about self-tanners in the past (see here, here, and here!), every new year means new products. Read on to learn about my top three sunless tanner picks:
Fake Bake Flawless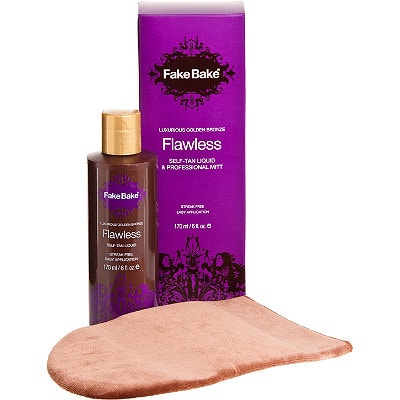 $14.41 at Amazon
This tanner is my favorite of the bunch, and it's also one of the cheapest! This kit, by Fake Bake, comes with a spray self-tanner, a mitt, and two plastic gloves. To use it, exfoliate your skin in the shower, apply a bit of lotion to your knees and elbows, then spray this product onto the mitt and rub it on your skin in a circular motion. It doesn't streak, it makes you look instantly tan, it's not sticky, and it smells like summertime.
Since it's not just a gel or lotion you apply directly to your skin, it does take a bit more time and effort. However, this tanner gives you the most natural looking finish. I actually went out to dinner with friends after I applied this and they all yelled at me for going tanning in a tanning booth. They actually thought this tan was the real deal! Needless to say, they were pretty shocked (and impressed) when I told them it was a self-tanner.
I applied the tanner for the first time last Monday, and the color has only faded slightly. I will be reapplying later this week, and I'm happy to say that I finally feel confident that a self-tanner works on my skin!
Tarte Brazilliance Skin Rejuvenating Self-Tanner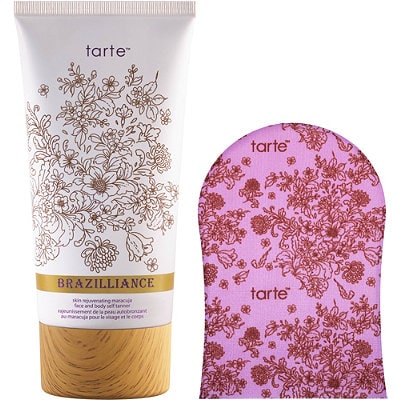 $39 at TarteCosmetics.com
Obviously, this Tarte sunless tanner is on the expensive side, but this is a different kind of product! This tanner helps to "rejuvenate" your skin, and moisturizes it with maracuja oil. According to the description on Sephora, maracuja oil is known to "to replenish, rebuild, and brighten skin's appearance."
This tanner applies the same way as the Fake Bake one. However, the product itself is a gel and not a spray, so you rub it into the mitt before applying. It's a little less convenient than a spray, but this one works really well on faces. Since it's a gel, it tends to "rub in" a bit more, and is not as quick-drying as the Fake Bake tanner.
If you have dry, dull skin and are not sure how to make it look great for summer, try this out. I think it's well worth the higher price tag!
L'Oreal Paris Sublime Self-Tanning Gelee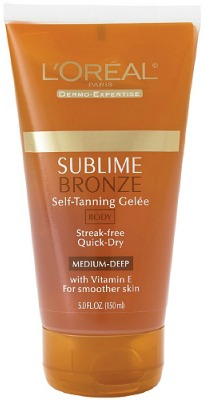 $11.99 at Ulta
I love L'Oreal's Sublime Bronze line SO much. Usually, I use a gradual tanner, but I decided to try this one, and was so surprised at how luxe it felt. Since it's a gel tanner, it felt really nice on the skin. It also contains Vitamin E, which makes it ultra-moisturizing. This product does have a bit of a strong smell, but after a shower the smell goes away.
Remember to wear gloves when applying this product, and make sure your skin is exfoliated to perfection. Since it's a gel, it dries super-fast, so if you don't exfoliate, the tanner won't stick to your skin and it will cause patches.
Overall, this tanner is comparable to the Tarte one I mentioned above. However, I don't recommend using this one on your face, since it can be a bit greasy! If your skin is sensitive, stay on the safe side and don't apply this to your face. Otherwise, I think this is a fantastic drugstore self-tanner.
What do you think?
What do you think of sunless tanners? Do you think they're worth all the effort? Have you tried any of these ones, or do you have favorites you want to share? Let me know in the comments!