You're probably thinking "charcoal? What? Why would I put that on my skin?" Those were my first thoughts, too.
I've been reading all about the properties of activated charcoal, and was totally skeptical because, let's be real, we use charcoal to grill in the summer (Spoiler alert: it's not the same type of charcoal). However, after doing my research and learning about the incredible benefits, I'm sold.
This awesome ingredient draws impurities, chemicals, dirt, and other such particles to the surface of the skin super-effectively and probably better than your regular cleanser. Read on to learn more about my three favorite charcoal-infused products.
1. Bioré Deep Pore Charcoal Cleanser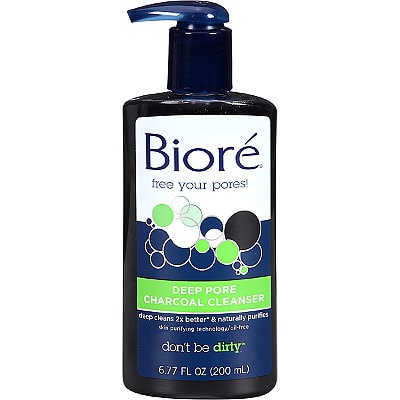 $5.94 at Ulta
This charcoal-activated cleanser from Bioré is probably the most affordable and accessible way to try out the benefits of charcoal for yourself. Once you get past the fact that the color of the cleanser is literally jet black, you'll realize how awesome it is. After using this cleanser, my face felt so clean it tingled. It's also oil-free, which makes this product a winner in my book.
After using it for a week, I noticed less oil on my skin, plus my pimples had gone away! I'm so impressed. My skin is extremely picky, so the fact that this product worked on my weird skin makes me pretty confident that this is a great cleanser for everyone. Try this, I promise you'll love it! It smells good too, by the way.
2. Origins Clear Improvement Active Charcoal Mask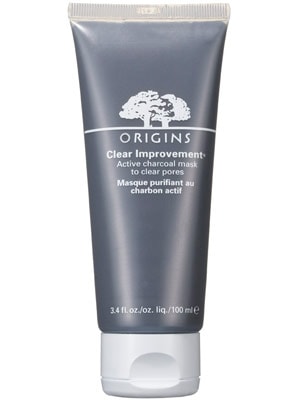 $25 at Sephora
If you're looking for something to give you that instant gratification effect, this product is for you. Origins' masks are pretty legendary, and this one does not disappoint.
Basically, it uses the charcoal to help draw out impurities, thus clearing pores and reducing breakouts in one step. The best part about this mask is that it's suitable for all skin types, and it's not drying! It makes your skin feel buttery soft, and doesn't leave any trace on your skin after you rinse.
I think that's my favorite thing about charcoal – it doesn't dry out your skin like clay masks or alcohol-based toners tend to do. This is a more accessible-for-everyone ingredient.
3. Yes to Tomatoes Activated Charcoal Bar Soap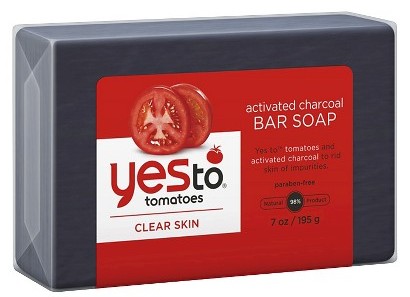 $4.99 at Drugstore.com
Another drugstore product I like is Yes to Tomatoes charcoal bar soap; it's the perfect way to integrate charcoal into your skin routine. You can use this all over your body, and yes, that includes your face! It's an all-in-one kind of product, so you can reap the benefits of charcoal from head to toe.
I recommend using this product if you suffer from body acne. It will help to clear up those breakouts and give you clean and blemish-free skin.
What do you think?
If you're not sold on charcoal, just give one of these products a try. There are so many benefits to using activated charcoal on your skin. I think this ingredient will soon be gaining popularity in the beauty world.
Have you heard of activated charcoal before? Do you use any of these products? Would you like to see more posts like this in the future? Remember to tell us your thoughts by leaving a comment!