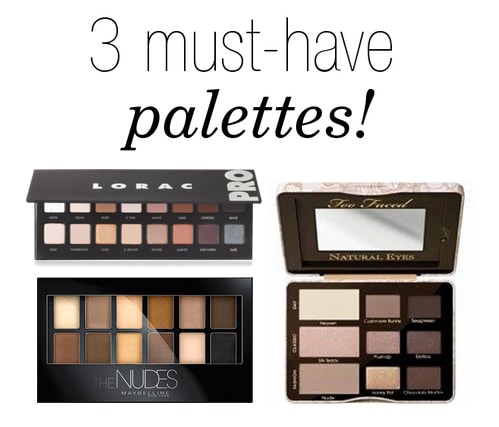 Eyeshadow palettes are kind of my obsession. Especially neutral ones! They're easy to carry around, perfect for traveling, and the shades usually complement one another, which means you can create multiple eye looks. My obsession began with those Bonne Bell eyeshadow quads back when I was about 12 or 13, and my collection has greatly evolved since then, I promise!
Neutral palettes give you the most bang for your buck, so today, I'm going to discuss two of my high-end favorites, as well as one highly-requested drugstore dupe. Read on to learn more about all three eyeshadow palettes:
Lorac's Pro Palette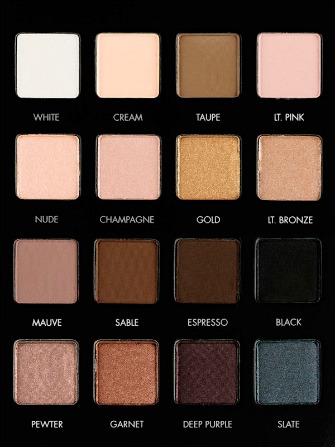 $42 at Nordstrom
Urban Decay's Naked palettes are cult faves, and when I heard about how amazing the Lorac Pro Palette is, I thought to myself, "How can this be better than one of the Nakeds?"
First of all, the Lorac palette has 16 shades compared to UD's 12. Plus, there's a $12 price difference between the two. Not only was the Lorac one a better value, but I was instantly more impressed with the shades.
There are eight matte shades and eight shimmers, and they're all creamy and super-blendable with little powdery-fallout. The shades are all so versatile, and it's very easy to use these eyeshadows to take a basic look up a notch. Since everyone loves to talk about packaging, I should mention that even though it's sleek, it can get dirty, so I suggest wiping it down after using it if you want to keep it clean!
This palette is basically my favorite makeup purchase, and I don't regret it in the slightest. The only shade I'm not a fan of is "Slate," on the bottom row, since I have dark brown eyes and it looks a little strange on me. However, someone with blue or green eyes might have an easier time with it.
Too Faced's Natural Eye Shadow Collection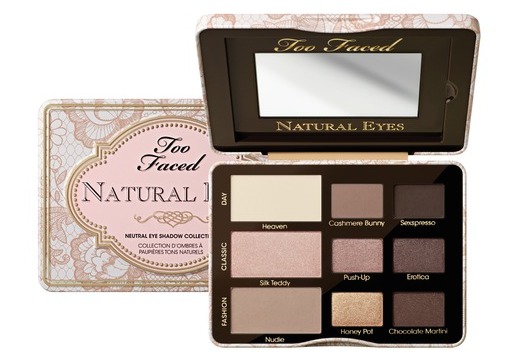 $36 at Sephora
If there was a "Best Palette for Traveling" award, Too Faced's Natural Eye palette would win. With nine shades, the palette is on the small side compared to others, but that makes it so easy to use. This palette also comes with three cards to teach you how to create gorgeous looks with the colors, which is super-convenient and great for those who don't normally wear makeup.
The shades are so buttery and blendable, and can even be applied well with your fingertip if you prefer to do that! Sometimes, I find that when I'm in a rush, the fingertip is the best way to apply eyeshadow because you don't need to blend.
Pro Tip: The bright white shade, "Heaven," can also be used as a highlight or settling powder for under the eyes if you're ever in need of one. It is very pigmented, so just lightly touch it with a brush.
Maybelline's The Nudes Palette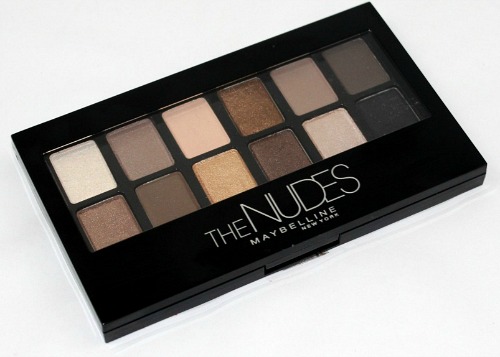 $9.99 at Ulta
The Nudes by Maybelline palette really surprised me. I went to Target and purchased it thinking I probably wouldn't like it, but I did! Maybelline's eyeshadows (and drugstore eyeshadows in general) are normally quite chalky and extremely hard to work with, but this palette is less so. The shades are not 100% high quality, and they are a little chalky, but for the price it really can't be beat.
The shades, which are half metallic and half matte, are not really long-lasting, but they work great with a good primer! The color payoff is actually quite good, and the shades all work seamlessly with each other, which is important for a neutral palette.
Overall, this palette is not the best thing in the whole world, but for the price and the shades? This is pretty much a win-win for a college girl on a budget!
What do you think?
What eyeshadow palettes are you totally loving right now? Have you tried any of these? Would you like to see more posts like this? Remember to tell us your thoughts by leaving a comment!