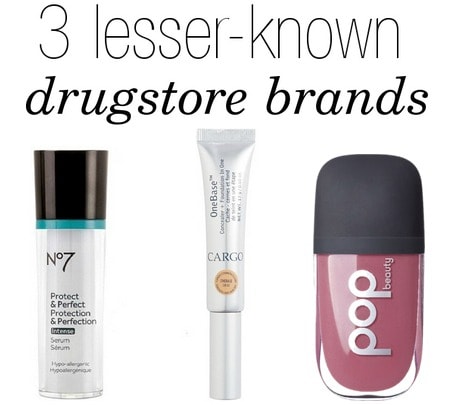 When it comes to drugstore makeup, we all know the big four brands: Revlon, Maybelline, Cover Girl, and L'Oreal. There's also Almay, Wet n' Wild, Rimmel, and Physicians Formula. We spot these brands every time we pop into a drugstore or big box store, but there are so many other brand out there.
I recently took a trip to New York City, and while I always make a point to stop in Sephora, one of my friends let me know about Duane Reade and Walgreens' Look Boutique, so I HAD to stop in.
While I spied those old favorites, several other beauty brands caught my attention. Below, I'm going to give you the rundown on three amazing yet lesser-known drugstore beauty brands. Read on to learn more about each one:
Boots No. 7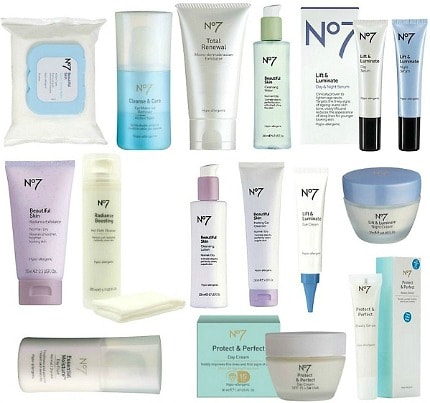 Available online and at Target, as well as select Duane Reade and Walgreens stores
While Boots No. 7 is fairly new to me, I have heard of the brand before. I know that it's HUGE in the United Kingdom, and was created by a big British drugstore chain called Boots. These products are also carried in Target, and I actually decided to pick up one of their "famous" serums a few months ago. Their most popular serum is the Protect and Perfect serum, so of course I went for that one.
I now understand the hype surrounding the serums: they're fantastic! I don't have wrinkles in my skin (yet!) but I noticed a reduction in pore size and my foundation went on so well. This isn't really a serum in the traditional sense; it's more of a moisturizer. It's not greasy or oily, and it moisturized my skin all day. I was so impressed!
The price is a bit high, but it's still more affordable than Sephora brands. Definitely watch out for specials and deals at Target and Walgreens for a better price!
I also recommend Boots' Botanics line for body lotions, body butters, and body wash. They all smell amazing, and feel luxurious without the high price tag. Let me know what you think about this brand in the comments! I'd love to try more awesome products.
Cargo Cosmetics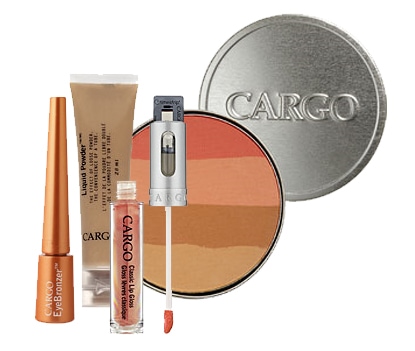 Available online and at select Duane Reade, Walgreens, and Kohl's stores
Cargo Cosmetics started in 1996 as a professional brand that would be used by both makeup artists and the everyday woman. Sounds good, right? I had heard of Cargo before, mostly for their "Blu Ray" foundation that came out a few years ago.
That line is not available anymore, but now I know Cargo is currently known for their blushes, eyeshadows, and OneBase foundation. When I visited the Look Boutique at a Duane Reade in NYC, my eye was definitely drawn towards that foundation.
The OneBase foundation claims to be the perfect product for those who don't like foundation. You apply it wherever you need it, then blend it out to the rest of your face. I picked up the shade Fair/Medium Neutral, and tried it out the next day. I applied and blended with a dense face brush and was super happy with the results!
I applied it under my eyes, and next to my nose in a triangle shape. I then buffed the excess product all over my face, and it felt so light and natural. I did need powder on my face to prevent shine, but I use that anyway, so it didn't bother me. This is going to be a staple in my makeup bag!
I want to get my hands on some other Cargo products, so again, let me know if you use this brand and what products you like.
Pop Beauty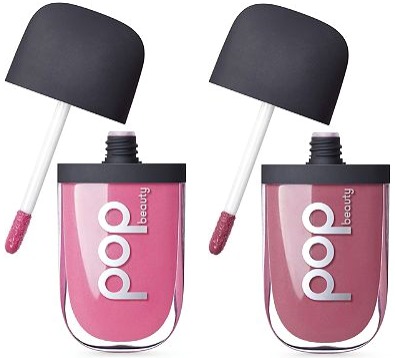 Available online and at select Ulta, Duane Reade, and Walgreens stores
My first impression of this brand is that it's really fun, and perfect for bright shades and trendy colors. So far, I think I'm right!
Pop Beauty is a UK-based brand focused on vibrant pigments and "pop culture"-related makeup, which means it follows the trends and starts new ones. The first thing I saw on the display that I wanted to try were these cute lip glosses shown above, called Plump Pout.
They are infused with avocado and jojoba oil, so they're moisturizing, but also highly pigmented and glossy. These are pretty much the best of every lip product. They're sort of a stain, but I think they're mostly just a really hydrating light gloss.
Overall, I think some of the Pop Beauty products are a bit too bright and bold for my neutral-loving self, but for the right occasion some of these colors would be perfect. Check them out if you haven't already!
What do you think?
What "different" drugstore brands do you like? Have you tried any of these products? Would you like to see more posts like this? Remember to tell us your thoughts by leaving a comment!