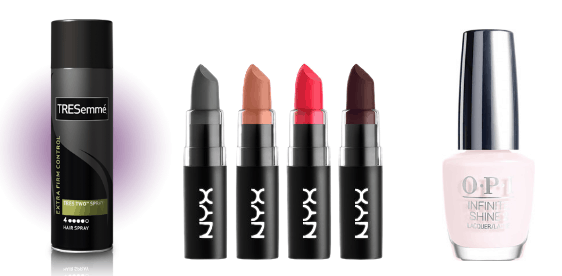 There's a reason we'll never be like the women in the magazines.
We all know that photoshop separates the fiction of the page from the reality of today, but it's more than just that. If we all lived in a single snapshot, with our hair and makeup perfectly arranged and our ironed clothing unaffected by wind or movement, we might not find it very hard to look the way we want at all times.
A key difference between the poised woman in the photograph and us is that every dress we pick, every hairstyle we create, and every hint of makeup we put on has to last us, not just for the blink of an eye, but for a whole day of coffee stains, dirty trains, and humid rooms. For every bit of force we put into our style, the universe exerts an equal and opposite one against us.
Some of that is just what it means to be human. There's not much I can tell you in regards to coffee stains. Try spilling less? Yeah, right.
But there are other things, daily beauty struggles, that we can all save ourselves from with a few tricks up our sleeves. And, as is often the case, the best trick is the right product.
Sometimes it feels like I've had to use every dud product out there to find the good ones, but over my life I've stumbled across a few that truly do work. They're life-savers at the end of a long day, when you glance in the mirror and still see the fresh look you worked so hard on in the morning.
Here's my personal list of the all-time best products that really go above and beyond to stay on:
NYX Matte Lipstick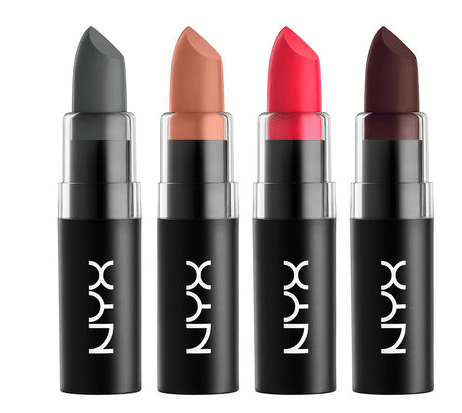 NYX Matte Lipstick – $6
I get the occasional raccoon eye like everyone else out there, but far and away my biggest problem with keeping makeup on is lipstick. Lips are slimy and wet and they were just not made to put color on! But should we let this stop us? Of course not.
I have multiple expensive Sephora lip colors from brands like NARS and Tommy Hilfiger, but like most lipsticks, they come off when I eat and I have to refresh them every few hours or risk messy mouth. I'm always a fan of splurging on a luxury beauty product when I can, but honestly, my longest lasting lipstick comes out of a $6 tube from CVS.
NYX Matte Lipstick blows my mind every time I use it. I own a tube of it in Shocking Pink (which one of my friends once told me looks like Barbie, but I'm super into it) and it is almost problematic how much it will not come off my body. I have put it on, worn it all day, attempted to take it off at night, slept on it, and then still woken up to remnants of it on my face. I'm not sure if there's any difference in formula between the colors (a makeup chemist I am not), but this lipstick tube is my go-to whenever I need to look great and not worry about checking my lips after every drink of water.
OPI Infinite Shine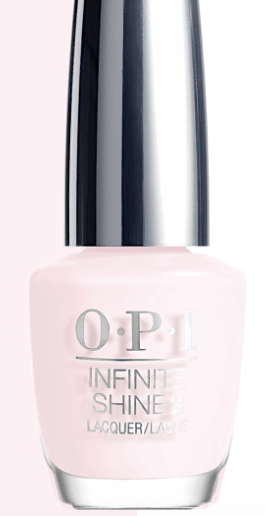 OPI Infinite Shine Polish in Beyond the Pale Pink – $7.63
Though I take an interest in makeup, nail polish is my true passion. Despite my naturally weak and peeling nails, I have a three-layer nail polish organizer in my room and I take great pride in my immaculate nails. I don't tolerate chips, so I often wind up repainting my nails every three days, which certainly doesn't help the peeling problem.
I find that, while formula certainly does vary and some nail polishes are better than others, neither a CVS bargain brand nor a $15 Ciate polish can make it through more than a couple of dish or hair washing sessions chip-free.
I was actually inspired to write this post because of this nail polish. Out of all the nail polishes I've tried, I have never found anything that even remotely resembles the quality of OPI Infinite Shine. Its chip resistance is rivaled by none, not even the regular OPI polishes. With a little touch up, I can keep a manicure looking professional and put-together for at least double the amount of time as I can with any other type I've tried. My go-to color is "Beyond the Pale Pink," which is really more of a soft white than a pink (though it looks pink in this pic), but is very wearable and neutral.
TRESemme Tres Two Spray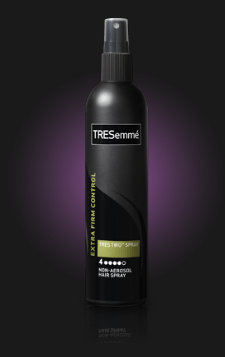 TRESemme TRES Two Extra Hold Hairspray – $4.49
I have that kind of flat, thin hair that doesn't want to do anything but lie there, dead and stubborn. I've curled my entire head for the evening and had it go completely straight by the time I reached my destination. It is sad and I am sad about it.
A good hairspray is a must for so many women out there. In the past, I would get so desperate that I felt the urge to spray my hair with Aqua Net or some other vintage cement-type product. Luckily, to save myself and other frustrated people everywhere from having major crunch head, there's TRESemme Tres Two Spray. It's a long-lasting kind of spray for people who need to keep their hair looking good all day (which is everyone, right?). Don't let your morning styling go to waste! This stuff works the best of anything I've tried.
What are your go-to stay-on products?
Do you have a favorite product that lasts all day? What's your secret all-day trick? Let us know!