As school comes to an end, finals week — sadly — begins. That means hours in the library, sweatpants, and messy hair for most.
But every CF girl knows, you can look stylish AND be productive! There are great pieces that are comfortable AND cute – perfect for finals time.
As we mentioned in our athleisure article, joggers are the perfect mix of leisure and fashion. These Forever 21 grey joggers are perfect — and perfectly priced. They'll help you feel beautiful and confident during a stressful time.
The Pants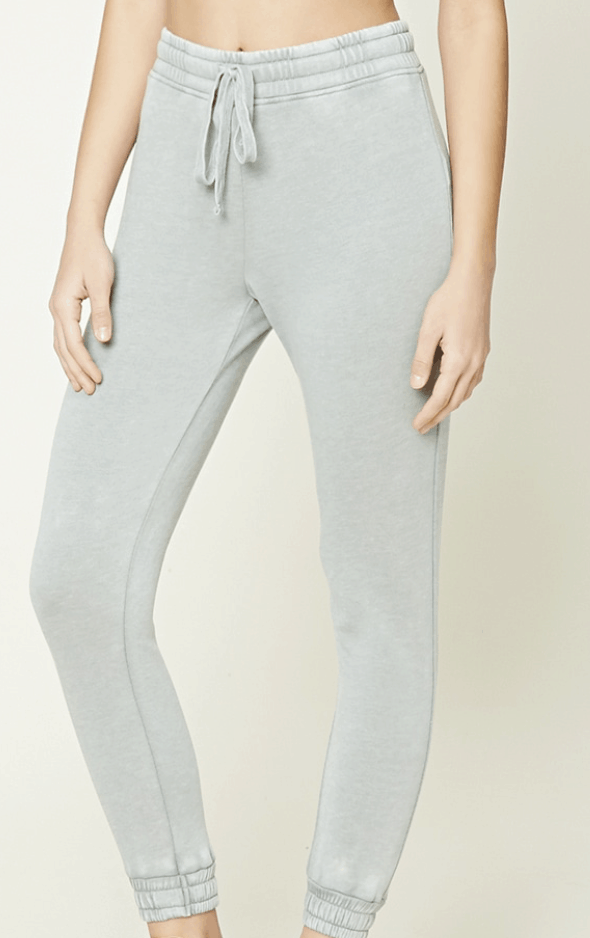 Burnout Fleece Joggers – $17.90 at Forever 21
Want to learn how these pants are going to become your favorite piece in your closet? Keep reading.
Outfit 1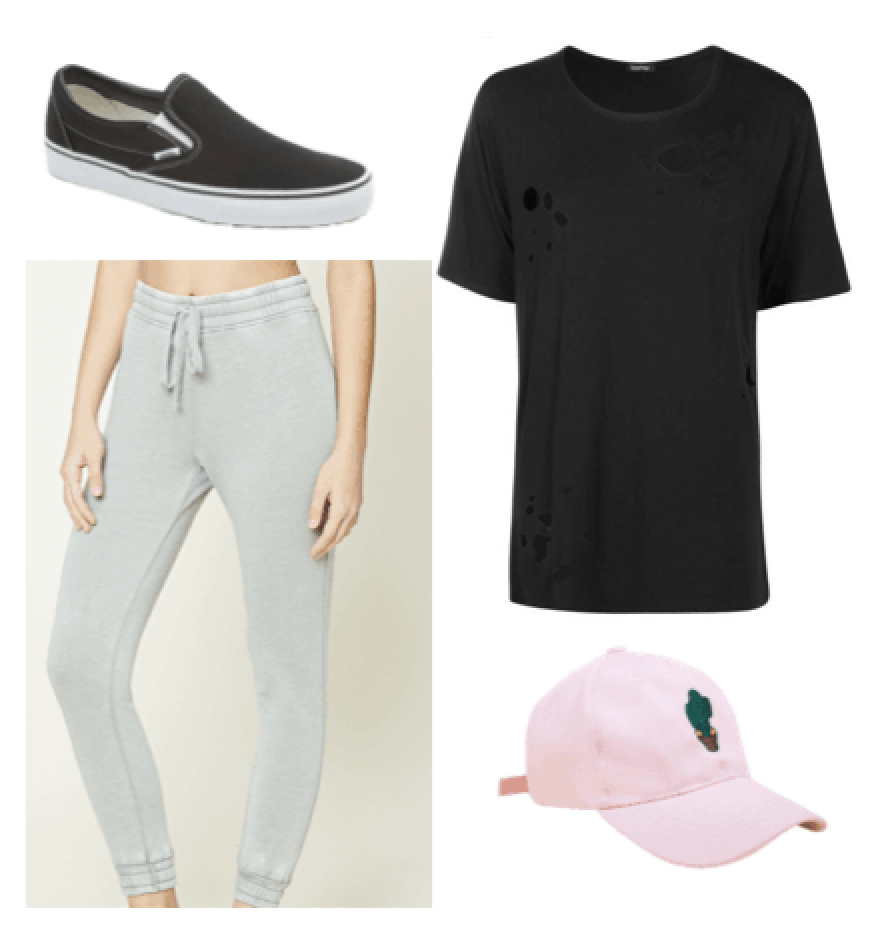 Products: Joggers – Forever 21, Shoes – Pacsun, Shirt – Boohoo, Hat – Tobi
For those long days and nights huddled up in the library or your favorite on-campus study spot, this outfit is perfect. It's comfortable and cute.
Start by wearing the joggers with your favorite pair of comfortable shoes. Opt for slip-ons like these from Vans so you can free your feet and sit criss-cross in your chair.
Rock a comfy shirt so you'll be happy in the library for hours. Here's a great distressed top from Boohoo that has a slightly edgy vibe.
Keep your head down and away from distractions with a cute baseball cap. It's stylish and perfect for studying outside or even in the library to keep your focus on your work.
Outfit 2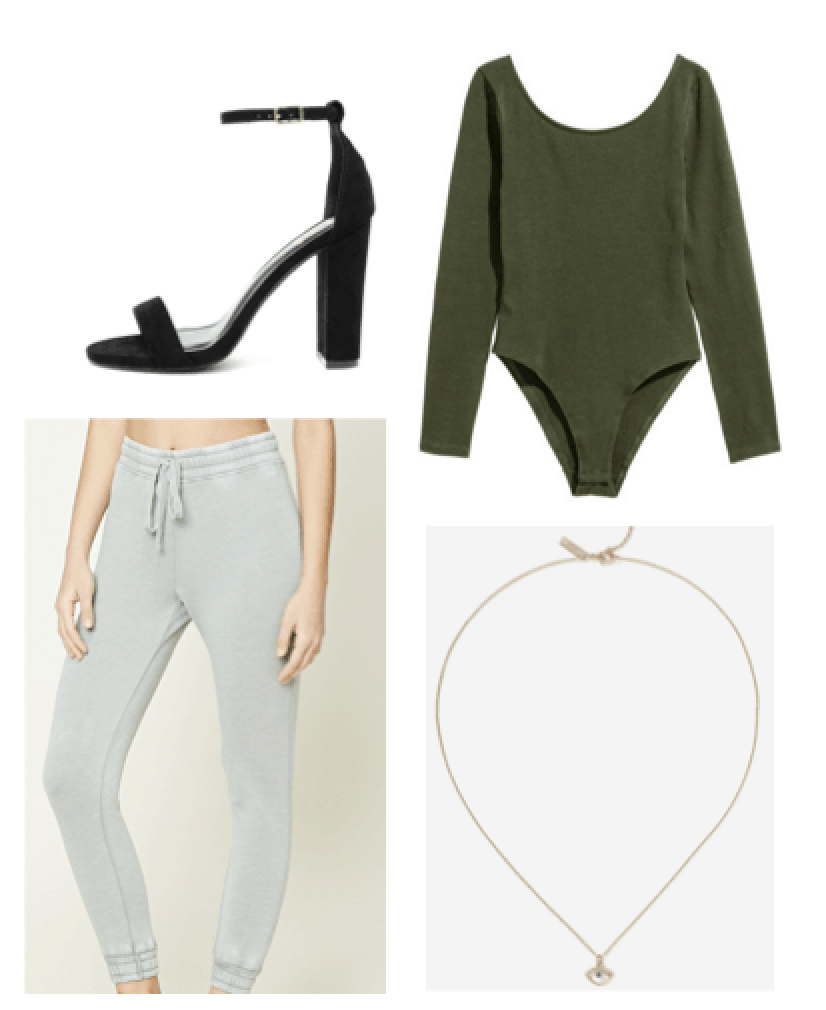 Products: Joggers – Forever 21, Shoes – Lulu's, Bodysuit – H&M, Necklace – Topshop
Joggers as going-out pants has been a crazy trend these past 6 months. Models have been wearing joggers with heels to fancy dinners, so why not try this look yourself?
Pair these awesome joggers with strappy black heels. These ones from Lulu's are super cute and comfortable so you'll be able to wear them all night long!
Break out your favorite bodysuit and wear it under these amazing joggers. The joggers are high waisted so they'll work with almost every single bodysuit. This one from H&M is simple, has a pop of color, and is super flattering on any body type.
Don't forget the bling! A long gold necklace looks great with this outfit. It adds color, shine, and some extra style.
Outfit 3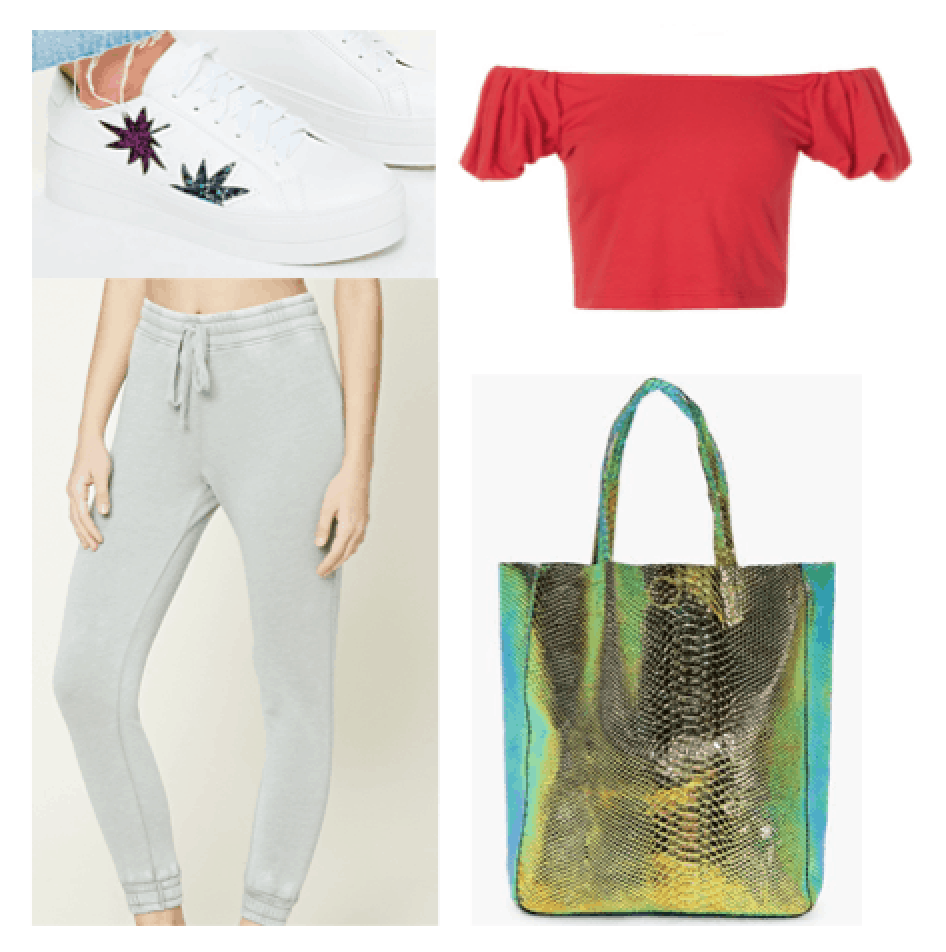 Products: Joggers – Forever 21, Shoes – Missguided, Top – TopShop, Bag – Boohoo
These pants are perfect for every occasion! As we've shown, they're great for finals week and fun nights out. You can even wear them for a cute school day or brunch. Yes thats right, joggers to brunch — and you won't look like a slob!
Throw on your favorite sneakers, or try something new like these glittery kicks from Missguided. Look at that sparkle! Since spring is in full bloom and the sun is out to play, throw on your favorite colorful crop top to complement the neutral joggers. This one from Topshop is so cute and crazy popular.
Finish the outfit with a nice bag to hold all your brunch necessities. This colorful and holographic bag from boohoo is a must have!
What do you think?
How would you wear joggers? Whats your favorite outfit? Tell us in the comments below!