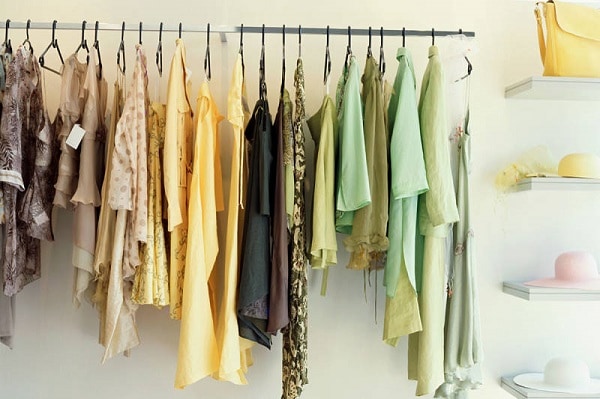 Have you hit your holiday overload yet? At the end of the year, chances are you are ready for something new. That's what's so great about making resolutions in January, right?
If you are feeling sick of your winter wardrobe, let us inspire you with our favorite picks for a fresh, new wardrobe come 2015. This guide will have you looking forward to those warm months ahead.
The following are key items every closet needs in the upcoming months, curated by trend categories.
1. Something Marsala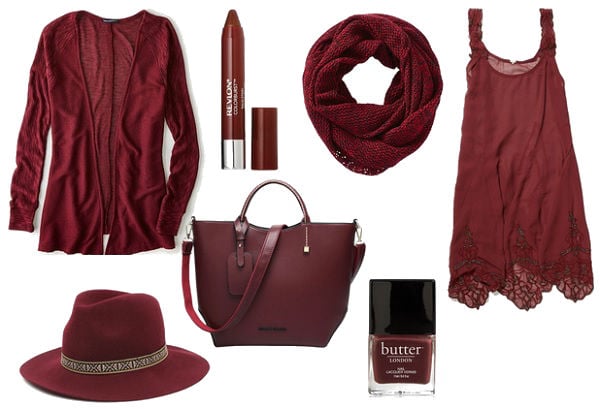 Product Information: Cardigan – American Eagle, Hat – PacSun, Lipstick – Target, Bag – Black Five, Scarf – Express, Nail Polish – Butter London, Dress – Free People
As Pantone's color of the year, Marsala is bound to be a hot commodity on the fashion scene. It's lighter in shade than oxblood, which was so popular last winter. Marsala feels like a revival of oxblood that can be worn in spring. We are sold.
This shade of red is extremely versatile. It makes for a great main color in an outfit when worn on a dress, top, sweater, or leggings. Marsala is also a luxurious accent color on a scarf, hat, or structured bag.
2. A Shirtdress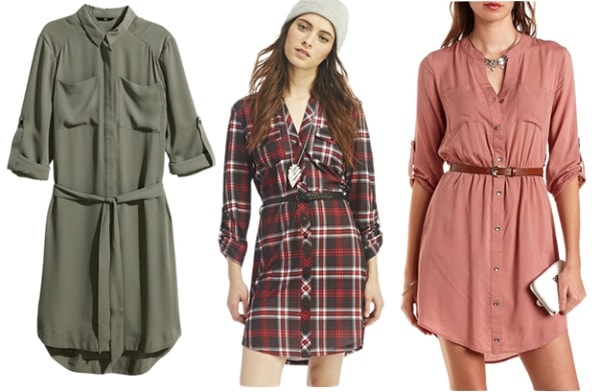 Product Information (Left to Right): 1 – H&M, 2 – Wet Seal, 3 – Charlotte Russe
Spring 2015 will be all about form meets function. Shirtdresses are comfortable, easy to toss on for a variety of occasions, and also easy to switch up with a change of accessories.
If you're not a utilitarian style type of gal, many shirtdresses come in silky fabrics. When worn with wedges or pumps, you instantly look like the classiest girl on campus.
3. Pool Slides
Product Information (Clockwise from top left): 1 – ASOS, 2 – 6PM, 3 – Forever 21, 4 – Nordstrom Rack
If you haven't jumped on the sport sandal trend yet, you are one of the many. But as soon as temperatures warm up in Spring 2015, that's bound to change. Last year they were worn by the fashion elite in magazines and on the runway, so they are bound to be easily found in our favorite fast fashion stores next season.
4. Earring Jackets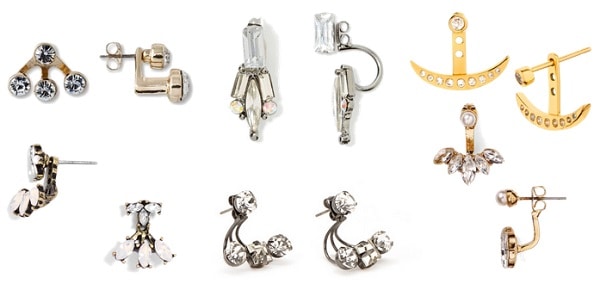 Product Information: (Clockwise from top left): 1 – Target, 2 – Nasty Gal, 3 – Amazon, 4 – Bloomingdale's, 5 – Forever 21, 6 – Bauble Bar
Earrings are the name of the jewelry game right now. They are being switched up in a variety of ways. Double-sided earrings, only wearing one earring, and now earring jackets are everywhere. Personally, the earring jacket (which tucks around the bottom of your ear) is our favorite trend of them all.
5. Little White Dress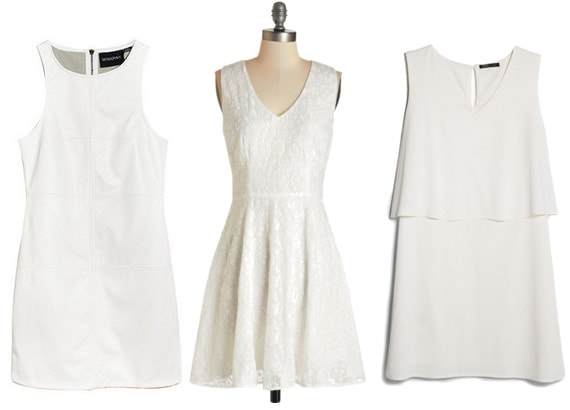 Product Information (left to right): Collective Habit, ModCloth, Mango
White dresses are where it's at right now. Beware of brushing up against anything if you decide to don one, but this style is definitely worth the risk. White dresses look extremely classy. You can opt for an all-white look or switch it up with bold shoes.
6. Something Gingham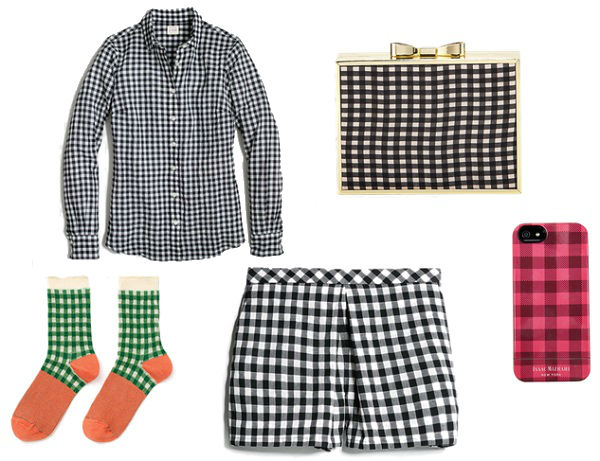 Product Information: Top – J. Crew Factory, Socks – Lane Crawford, Shorts – Mango, Bag – Neiman Marcus Last Call, Phone Case – Issac Mizrahi
Even if your style is more boho than prim and proper, gingham is making waves in the fashion world. Afraid of matching a picnic blanket? There are ways to work little pieces of gingham into your wardrobe without looking like you just stepped into a tennis match. A pink phone case or cool gingham socks peeking out of boots add a cool touch to an outfit.
What is on your 2015 shopping list?
What items will you be looking for when you shop for wardrobe updates? Which trends above will you be seeking out? Comment below and let us know what you think!