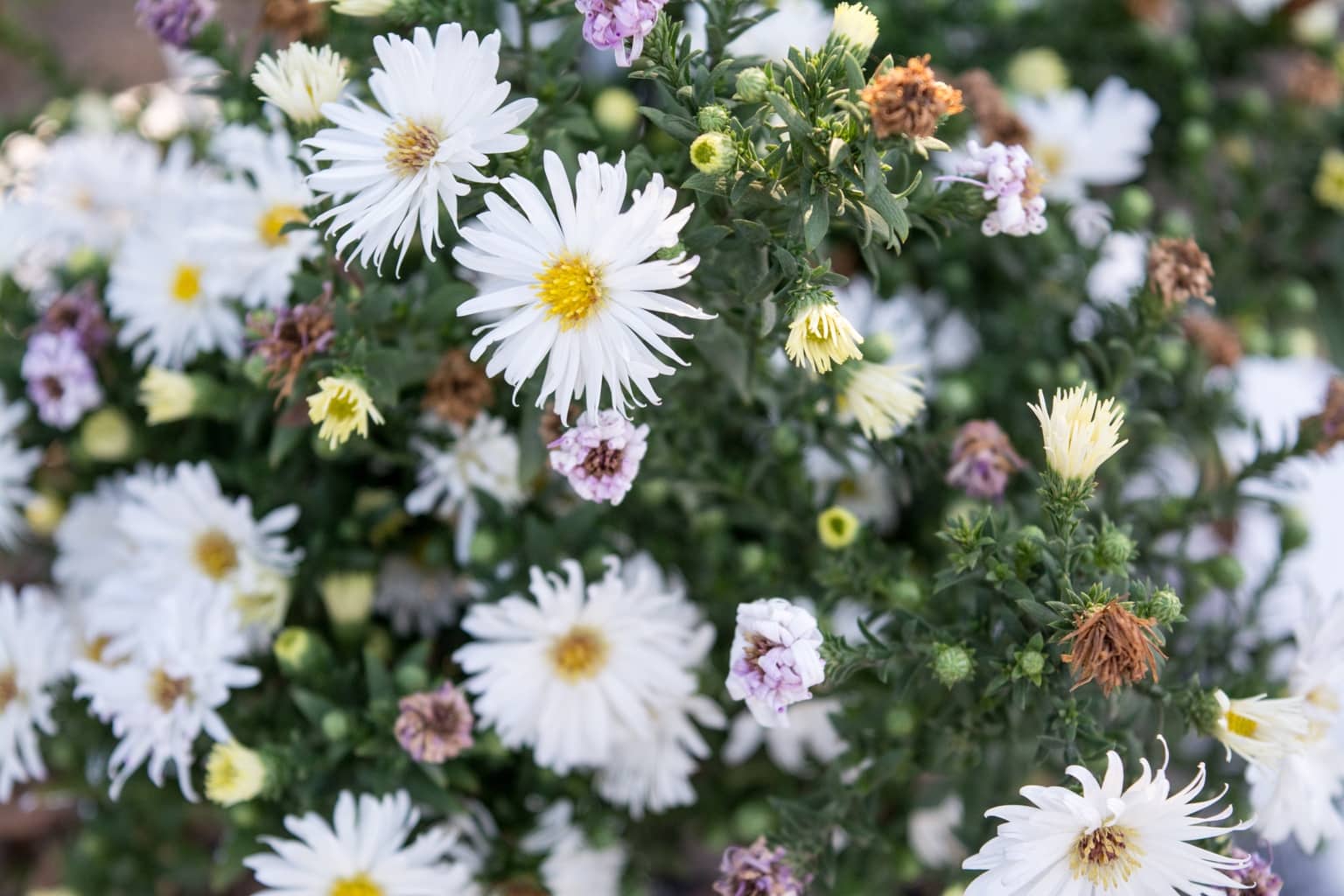 Summer break is almost here! Or for some of you, it already is. (I'm jealous!) Break always gets me excited to spend more time outdoors – being out in nature is incredibly exciting after so many hours spent in gloomy classrooms.
To celebrate my ability to finally spend my days outside, I've created some outfits inspired by three gorgeous flowers you might see out there this summer:
Hyacinth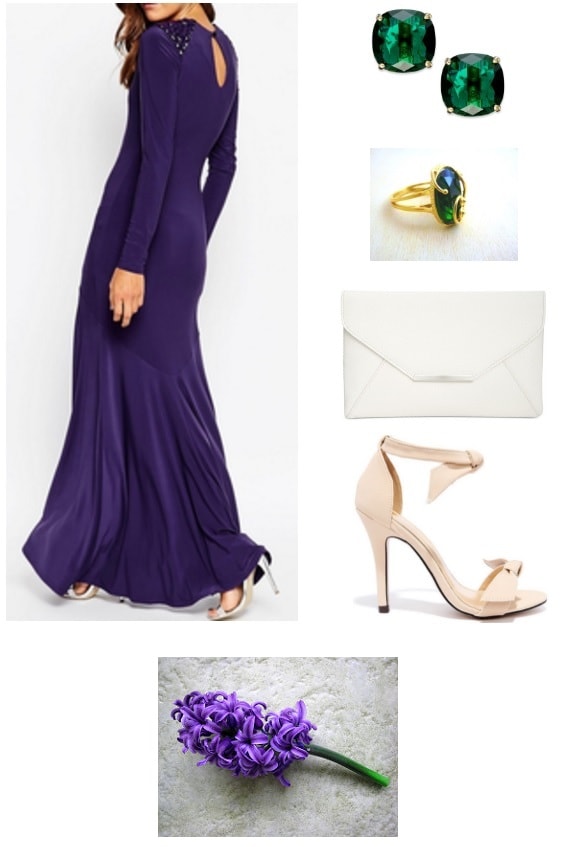 Products: Dress | Earrings | Ring | Clutch | Heels
This look is sophisticated and perfect for a party or fancy night out. Start with a flowing deep purple maxi dress to match the hue of the hyacinth flower. Earrings and a ring in a deep green are a nice contrast to the purple and match the stem. Keep the rest of the outfit neutral with nude heels and a classy white clutch.
Daisy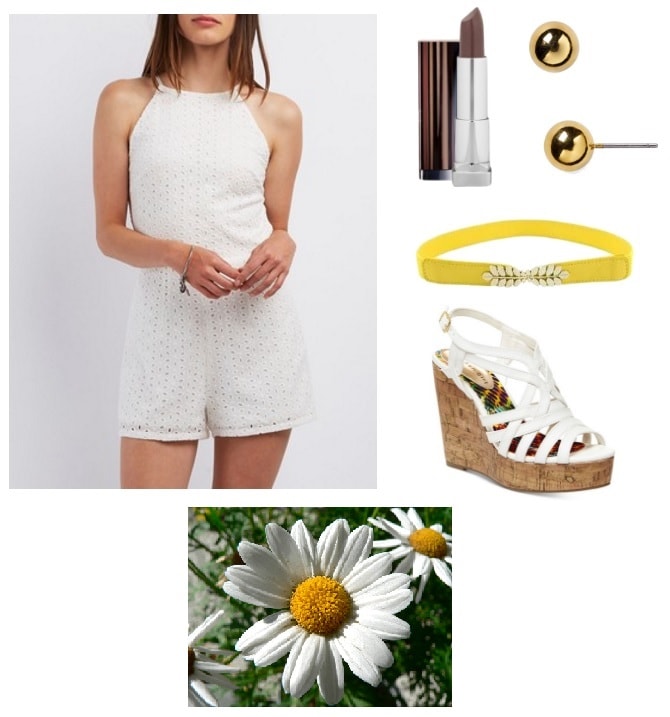 Products: Romper | Lipstick | Earrings | Belt | Wedges
The daisy is a sweet and playful flower, so it's perfect inspiration for an outfit that embodies those qualities. Start with a fun white romper and summery wedges. A yellow belt with a gold accent will look chic, especially when paired with gold earrings. An on-trend shade of lipstick will make the outfit look super intentional and stylish.
Walking Iris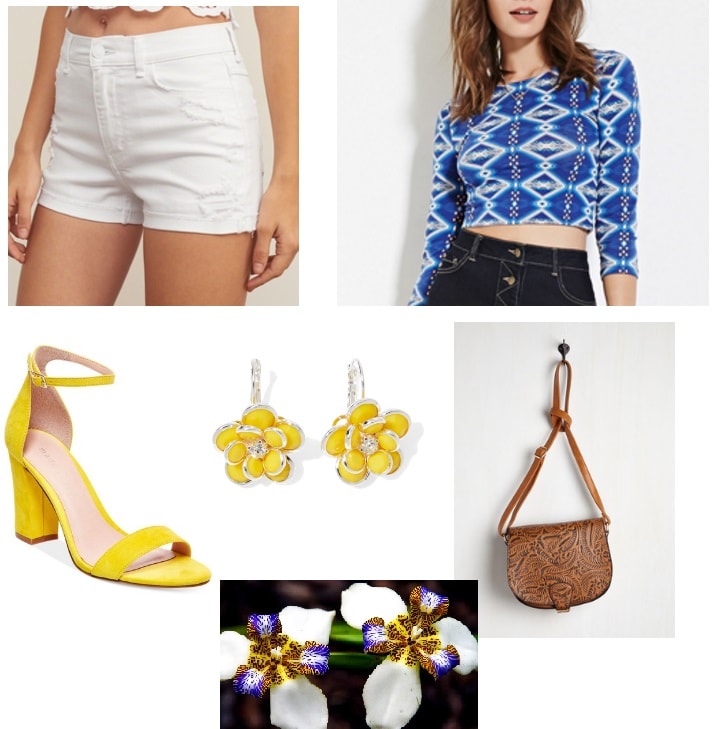 Products: Shorts | Top | Heels | Earrings | Bag
The Walking Iris is one of my favorite flowers. It incorporates three strong colors all together, and the combo is ideal for the summer season. Start with crisp white shorts as the base, then add a fun printed top to represent the blue portion of the flower. Yellow heels and earrings are a fun accent to the white and blue, and a textured brown bag will carry your phone and wallet.
What do you think?
What's your favorite part of summer? Do any flowers grow where you live? Let us know in the comments below