This post may contain affiliate links, which means we may receive a commission if you purchase through our links. Please
read our full disclosure here
.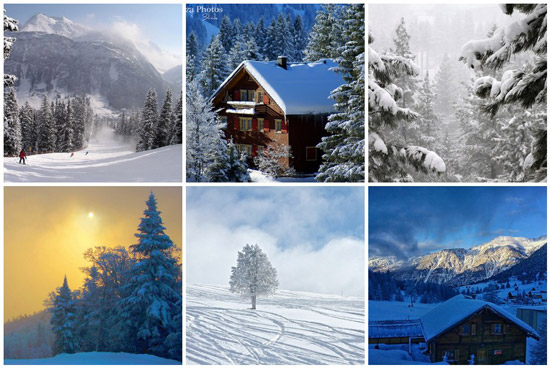 Photo Credits: 1, 2, 3, 4, 5, 6
With holiday break coming up, we're all looking forward to having a little time off with no tests, projects or papers to worry about. And for many students, this free time means one thing – long days on the mountain. Whether you're a skier, a snowboarder, or simply a spectator (like me), there are some ski vacation essentials that every college girl should invest in!
I know, I know – packing for a weekend away is a pain. The only thing worse than packing? Packing for a cold weather vacation. After all, your winter clothing is bigger and bulkier, shoes are more practical than fashionable, and every cute outfit gets covered with thick layers. Luckily, there are ways to be warm and stylish on your ski vacation – if you plan ahead.
So whether you're curled up by the fireplace or trekking through the snow to a local restaurant, if you have these essentials on hand for your vacation, you'll be ready for everything.
Cute, Practical Boots
Okay, this is kind of an obvious one, but I had to include it. You wouldn't believe how often I see girls stomping through snow and rain in boots that are definitely not meant for that rough weather. Not only does winter weather ruin those gorgeous suede boots, having cold and wet feet is a great way to get sick!
Luckily, we don't have to resort to bright pink rain boots to have water-resistant protection for our feet. There are tons of stylish, practical and affordable winter boots out there. I've highlighted a few below. Also, for many of us, a weekend in the snowy mountains isn't reason enough to leave our heels behind. But instead of your usual pumps, invest in a pair of booties with a thick heel, closed toes and strong treads on the bottom – you'll stay warm, look cute, and be less likely to slip!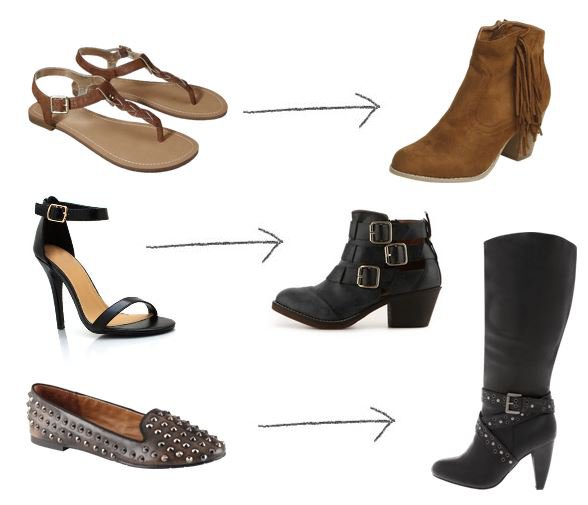 Product Information (L-R, top to bottom, from top left): Avon, Endless, Urban Outfitters, Target, Endless, Endless, Urban Outfitters
A Cozy Sweater (Or Three)
We here at College Fashion love sweaters. Oversized pullovers, cardigans, knit or wool – sweaters make perfect layering pieces for the cooler months ahead. In addition to offering warmth and comfort, a great sweater is super versatile. Pair it with leggings and a t-shirt for a night of lounging with friends, or with jeans and boots for shopping in town.
Do your friends joke that you're always cold? Go for a sweater made of thick fabric, with longer sleeves or a cowl neck. The cowl neck style is great because it provides extra fabric around your neck and chest – almost like a built-in scarf!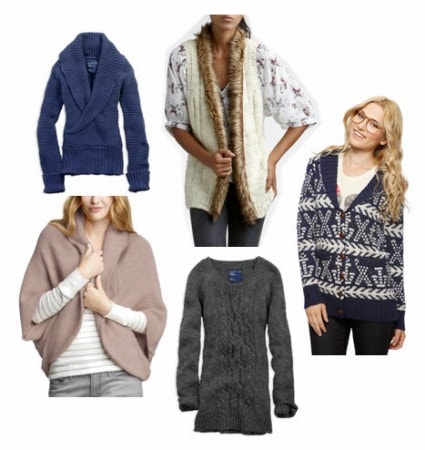 Product Information: American Eagle, Charlotte Russe, Forever 21, American Eagle, Gap
Stylish Accessories
Scarves, hats, gloves, mittens, ear muffs… how is a girl to chose just one of each? Luckily for us, most retail stores have a ton of options that are really budget friendly. I admit that we don't all need to own seventy scarves, but it is important to have a couple of options with you when you head up North for a weekend.
The easiest way to shop for, purchase and pack these winter essentials is to focus on always having a practical, fashionable option on hand. When you're out on the slopes, it's important to have a scarf, hat and gloves that will keep you nice and warm throughout the day – basic black, weatherproof options work best here. For shopping excursions, coffee dates and window shopping, you can get away with opting for more trendy pieces – it's all about balance! Your sage green scarf may make your eyes pop, but a thick fleece scarf is much more practical for long days outside.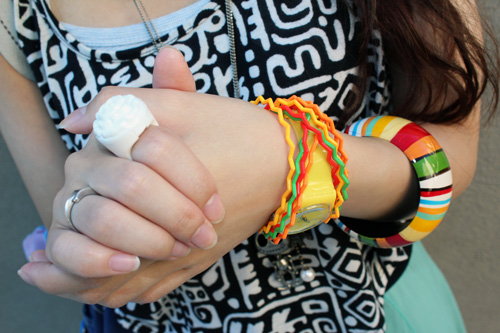 Product Information: NY and Company, Target, Target, Madewell, Anne Klein, Pacsun, Charlotte Russe, Dillards
Warm Undergarments
This may seem like a silly thing to include because we all pack tank tops and socks to layer as the temperatures drop, but having thick tights and leggings, tall socks and soft slippers is key to staying healthy and warm while on your winter vacation!
To make sure that you're as warm and comfortable as possible, think of undergarment layering as an important step – like putting on your coat. Leggings are the best for wearing with dresses, board pants and even under your jeans when it's cold out! Also, invest in a couple thick camis (Express has great camis) that won't bunch under your clothes. The extra fabric will really make a difference in keeping you warm.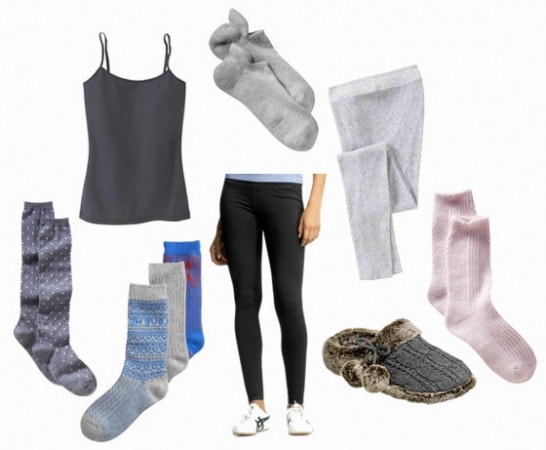 Product Information: Spiegel, Old Navy, Dillards, All Socks – Gap
Indoor Activities
This isn't exactly an essential, but it's nice to bring along some indoor activities for moments when you'd rather lounge than hit the slopes! And with only a few weeks until next semester begins, it's important to take advantage of that time and be present with friends and family. Resist the urge to turn on your laptop, leave your phone in your room and opt for board games, a good book or your favorite childhood pastime instead. (Who doesn't love coloring books?)
If you're road tripping North with friends, have everyone bring a couple magazines or their favorite game. Too spent from finals week to even look at a book? Curl up with popcorn, hot chocolate and an old movie. Winter vacations are all about making memories!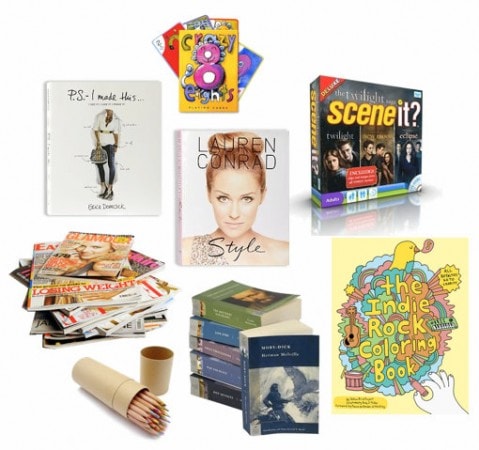 Product Information: P.S. – I Made This book, Crazy Eights cards, Scene It? Trivia, Lauren Conrad Style book, Tube of Colored Pencils, Indie Rock Coloring Book
What Are Your Winter Essentials?
Will you be hitting the ski trails this winter? What winter essentials do you never leave home without? We're always looking for tips and tricks to balance style with practicality (and maximize space in our suitcases!) so we want to hear from you! Be sure to leave a comment.