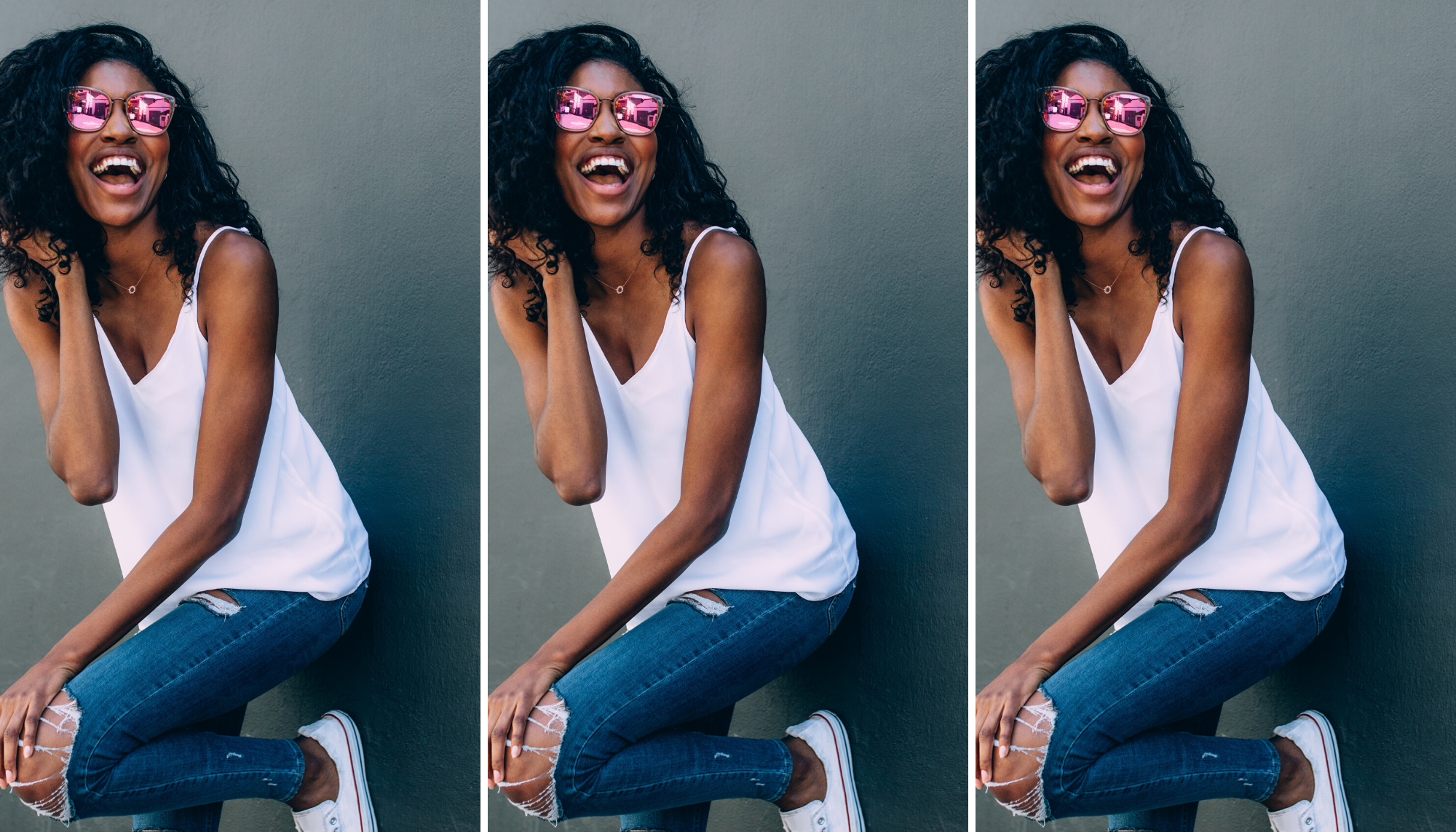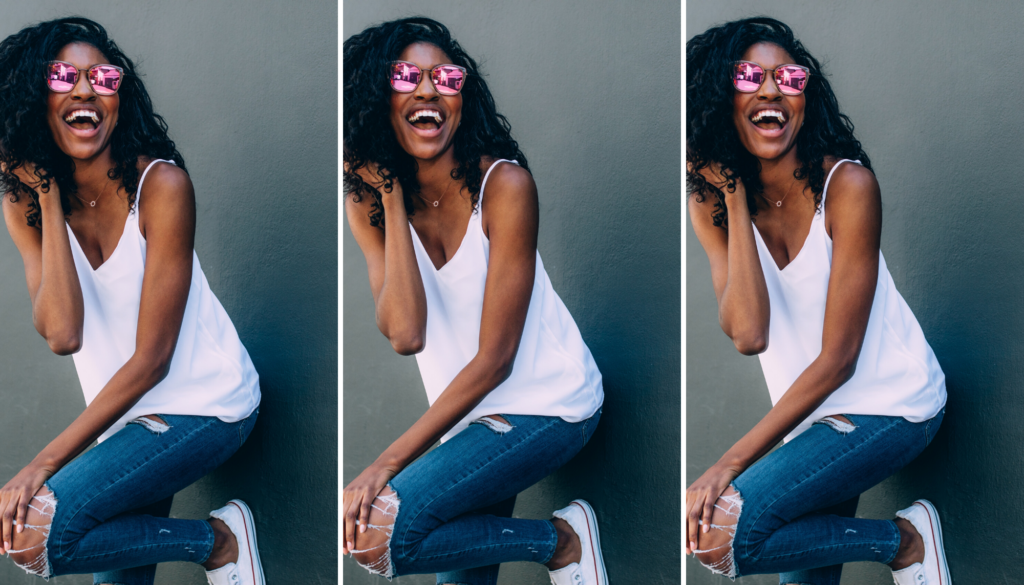 This post will show you the cutest summer 2020 outfits to inspire you to dress up!
I had a lot of plans this summer. Most of those have been canceled, but I've decided to make the best of it by still trying to dress up, even if I'm only leaving my apartment to get groceries.
Whether you're having video chats every night or catching up on your favorite show, there's an outfit for whatever you're doing. Here's my ultimate summer outfits 2020 guide:
Related reading: The 8 Cutest Summer Outfits for 2021
Chillin' on the couch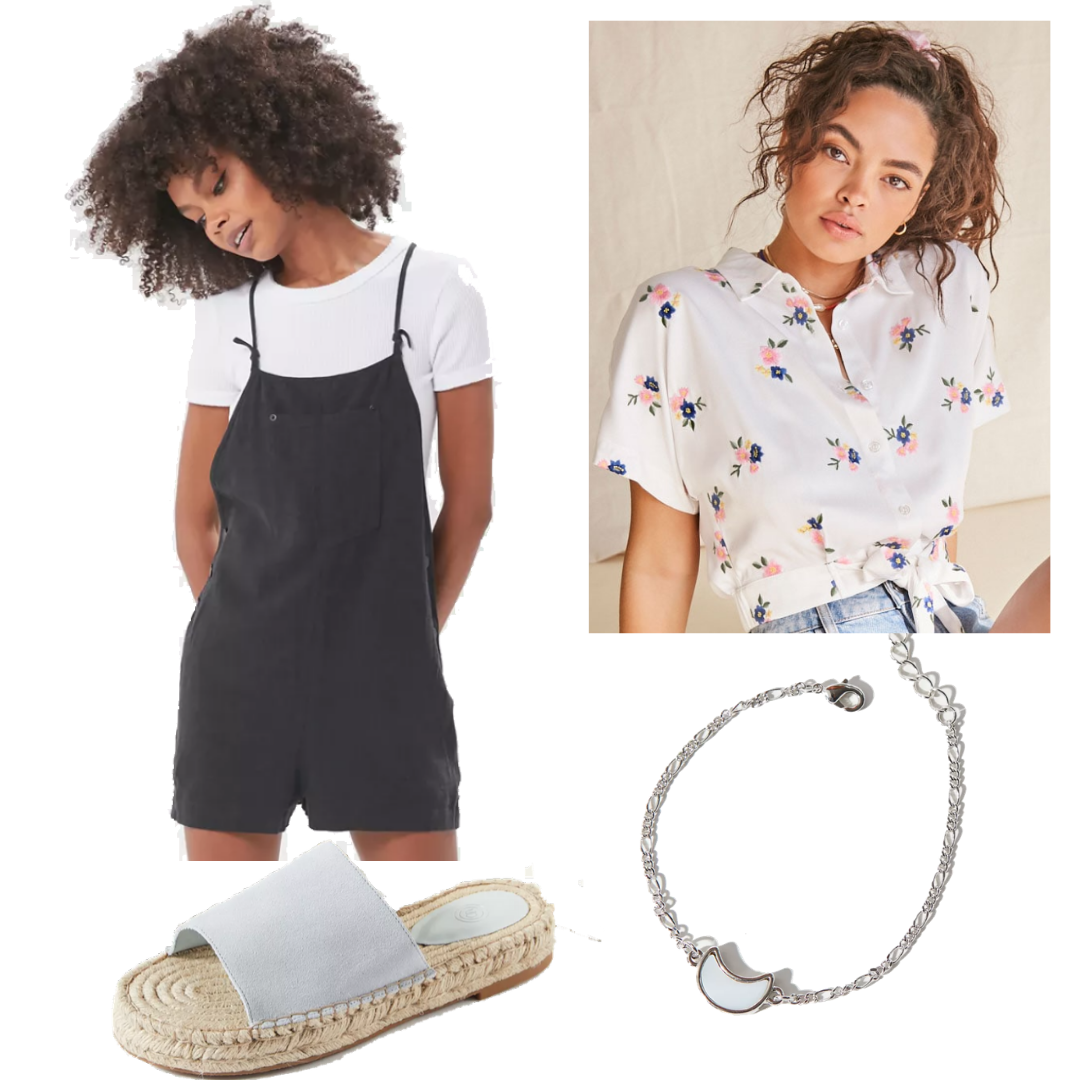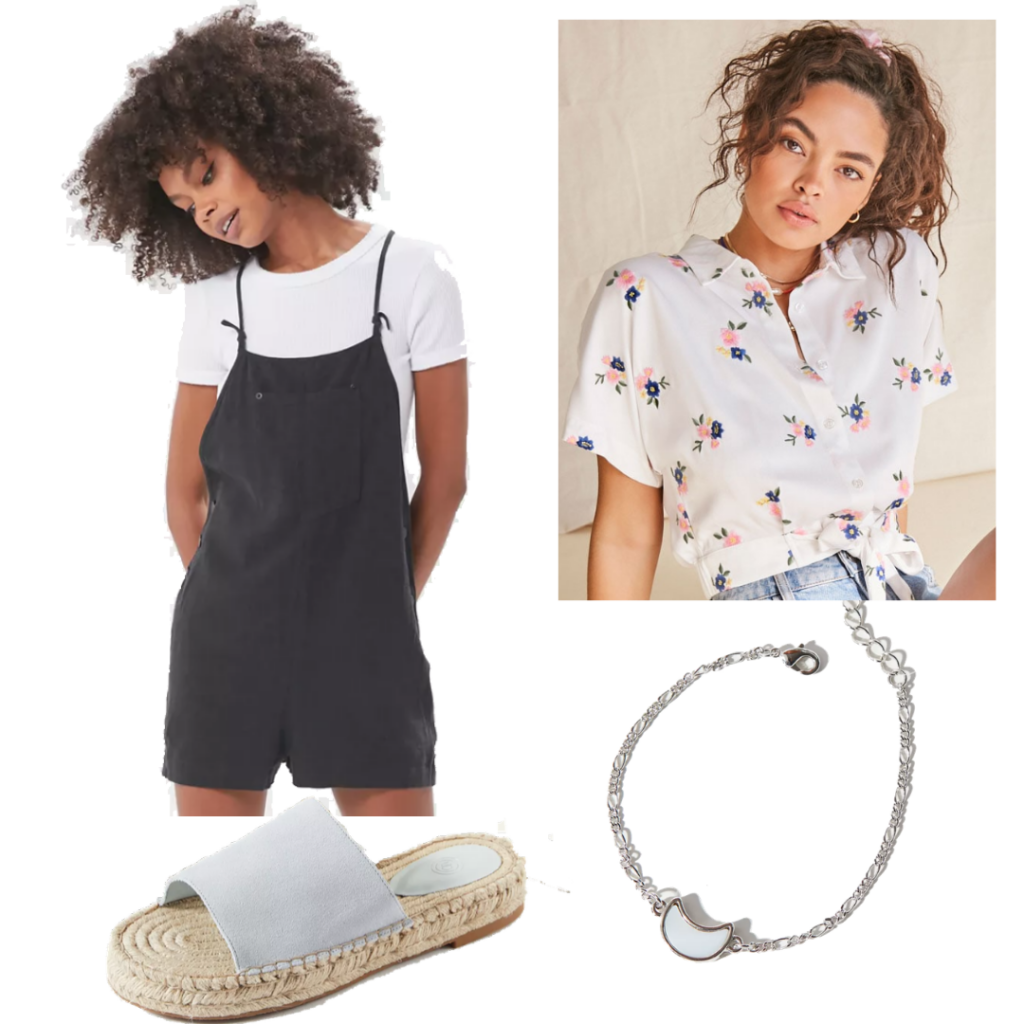 Products: Overalls, Blouse, Slides, Bracelet
If I had these fabric overalls, I would wear them every single day. I'm seriously debating getting this pair from Urban Outfitters. They're so cool yet casual, which is basically everything I need in my wardrobe.
I'm also obsessed with this tie-front floral top: the colors, the hem, the length; in my eyes this shirt can do no wrong. It would look just as great paired with denim shorts as it would with a skirt for nighttime.
I had to include the bracelet because I can't say no to anything celestial. Also, the coloring sort of reminds me of the mood rings I'd get as a kid.
Finish the look with comfy slides — these espadrille ones have such a chill summer vibe!
Hanging with your besties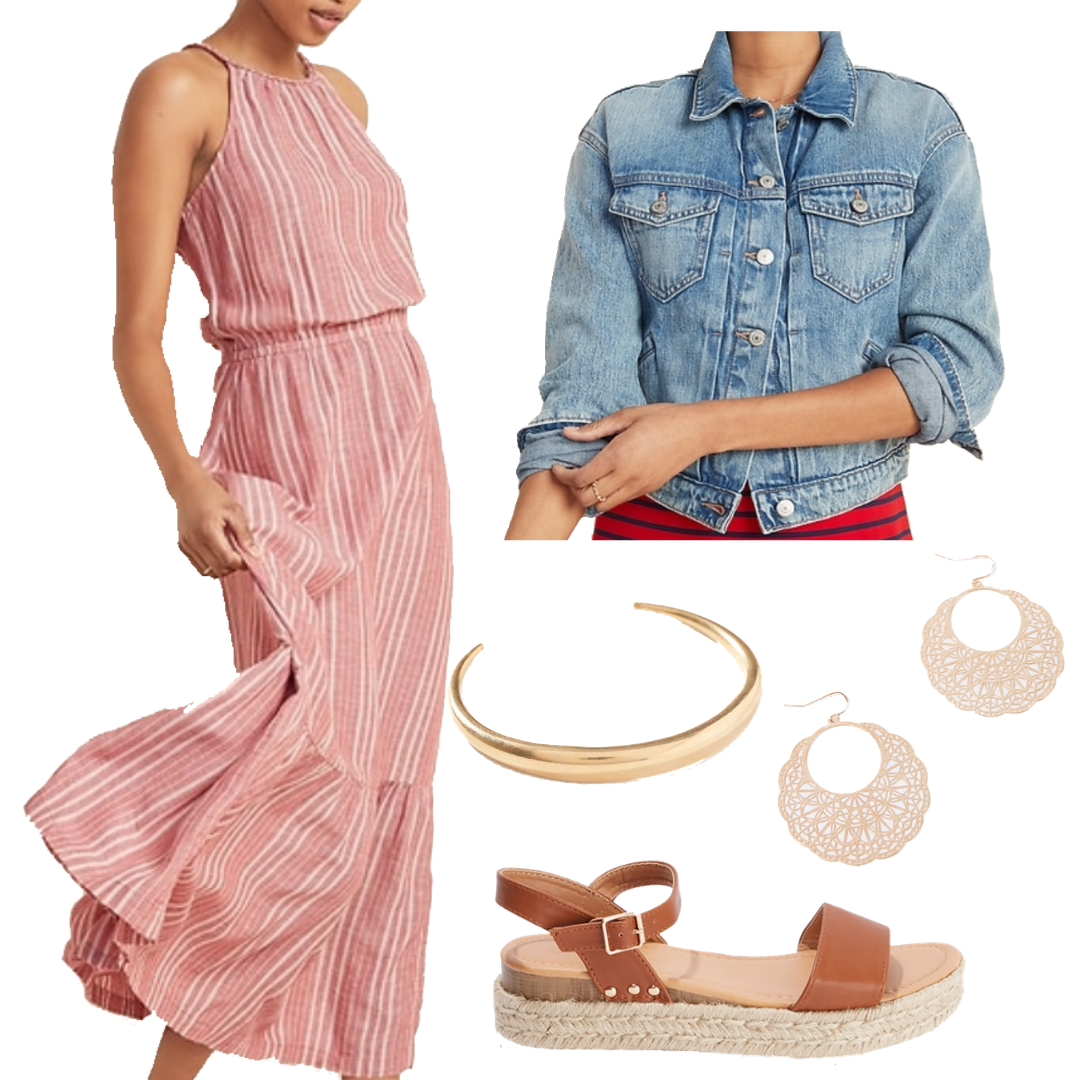 Products: Dress, Jean Jacket, Sandals, Bracelet, Earrings
If you have a weekly video chat set up with your friends (or your family) this is definitely an outfit to keep in mind. (I feel like most of the summer outfits for 2020 revolve around online occasions!)
This look is put together but not over the top, combining a cute maxi dress with fun jewelry.
I also feel like this dress is one I would happily wear at a picnic, barbecue, or honestly any other outdoor occasion once it's safe to do so. (Hopefully soon!)
I also need to mention that I purchased a jean jacket from Old Navy a few years ago because the one I had previously was older than me and the jacket is still in excellent condition! Not to mention it has really big pockets — definitely get this one!
Running errands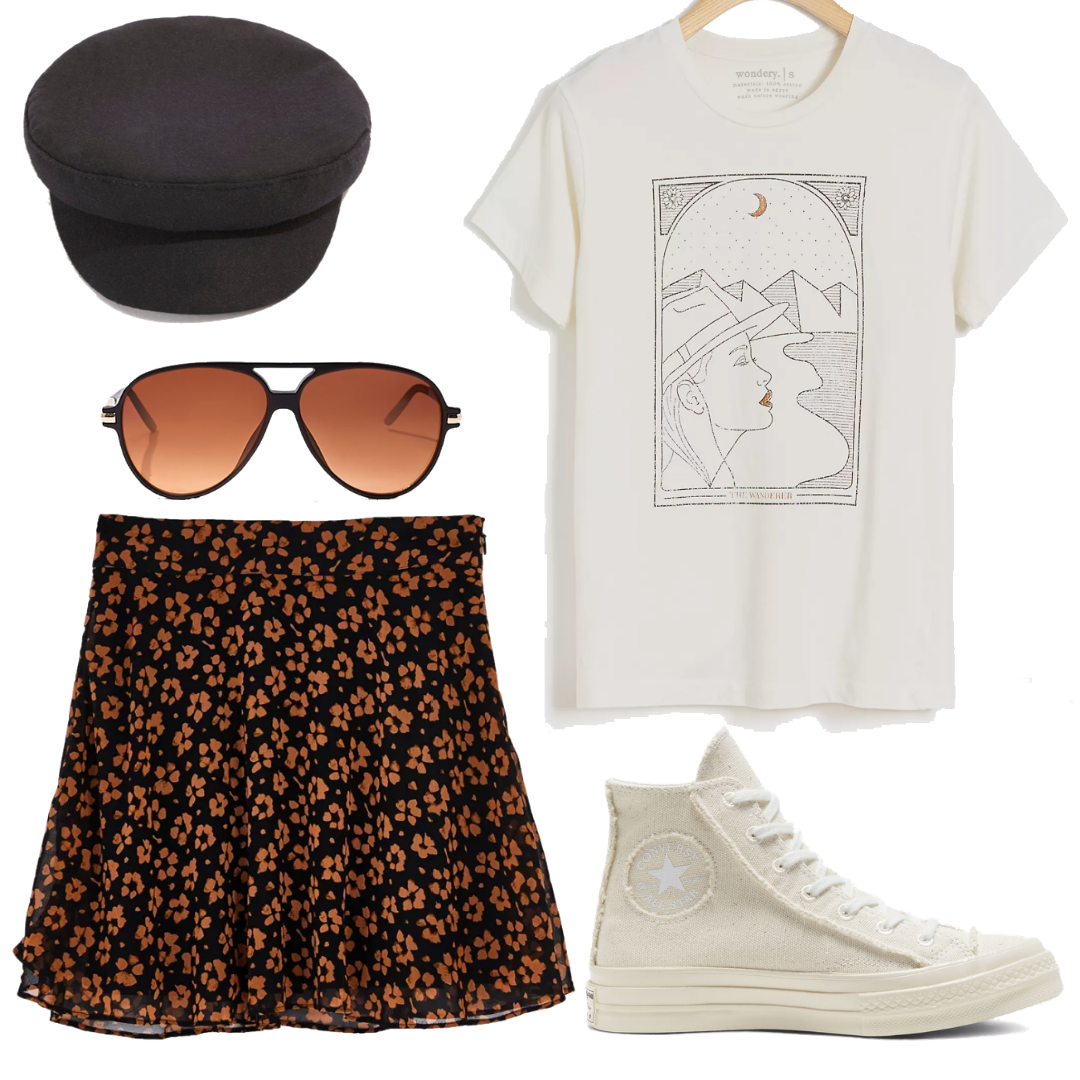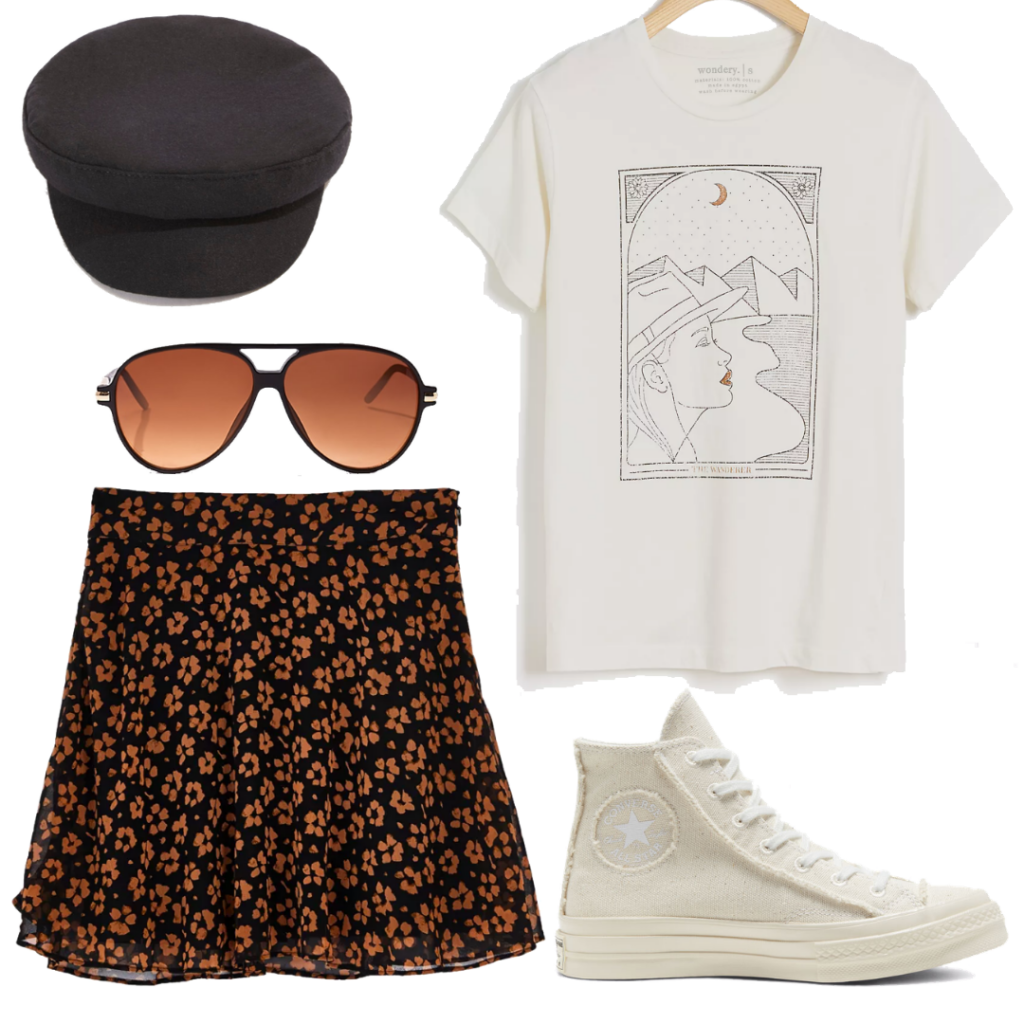 Products: Graphic Tee, Cabbie Hat, Skirt, Sneakers, Sunglasses
This outfit encapsulates what I aspire to look like when I get dressed every day. (This rarely happens but hey, I'm trying!) I love the subtle color-coordination and the edginess.
My favorite piece of this look is definitely the shoes. They're neutral so they'll pair well with basically anything, but they also have a vintage feel. They're from the Renew line by Converse so they're also made of recycled materials. You'll look amazing and be saving the planet (win-win)!
The town I live in is too small to offer delivery like things for groceries and fast food (aside from pizza places), so I have to go out to shop. If you're in the same boat as me, this outfit will keep you comfortable and cool while running errands. I also think it'd work well for a socially distanced walk.
Working from home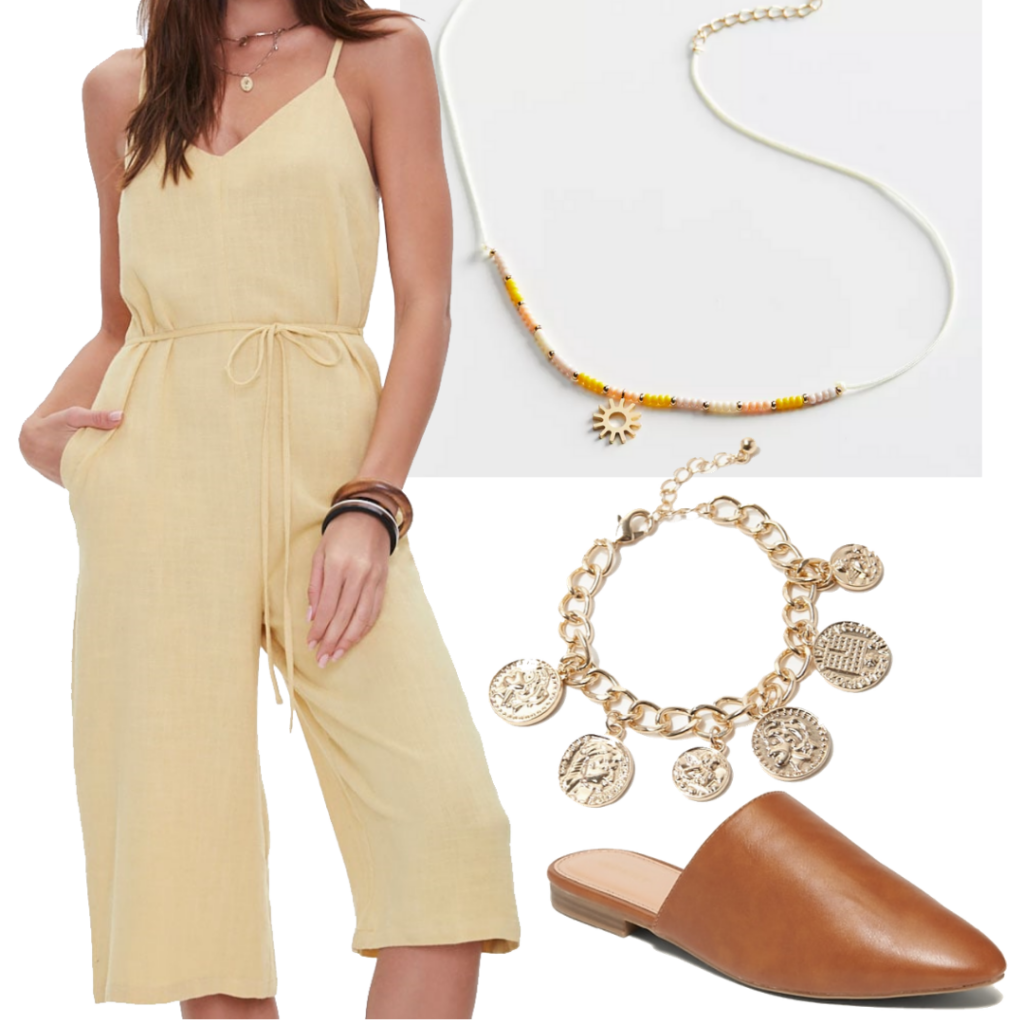 Products: Romper, Mules, Sun Necklace, Bracelet
We've covered work from home outfits on CF already, but if you're like me, you can always use more ideas!
I bought a jumpsuit last year and I still don't understand why it took me so long to join in on the trend. They're comfortable and effortless, perfect for a day at home. This yellow one is no exception.
I had to include this super cool charm bracelet with this outfit, although I'd personally wear it as an anklet. And I picked the necklace because it's dainty but detailed and gives me major summer vibes.
I must say, though, that this outfit is definitely feeling like something a world-traveler would wear. I'm definitely saving it for when we can travel again soon!
Date night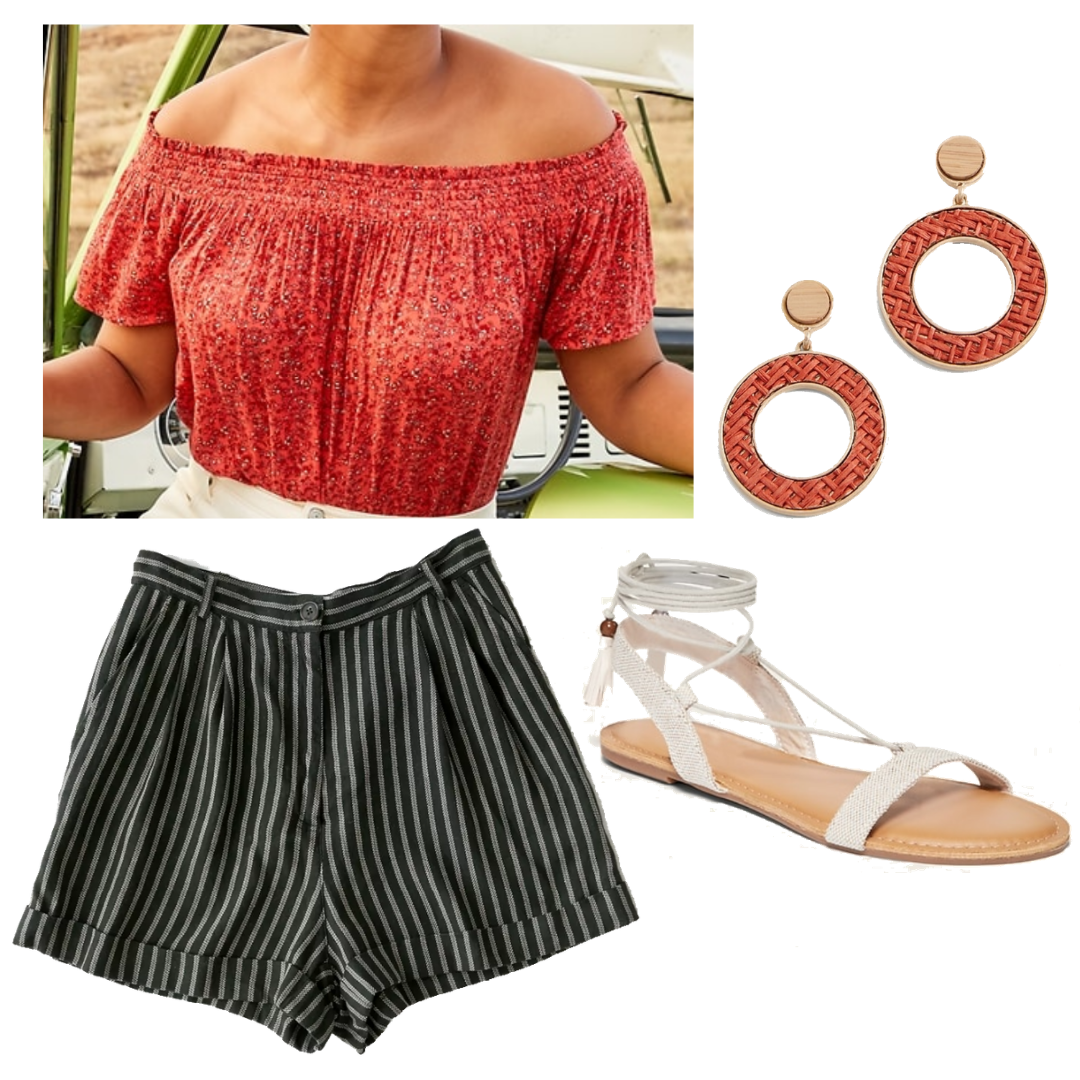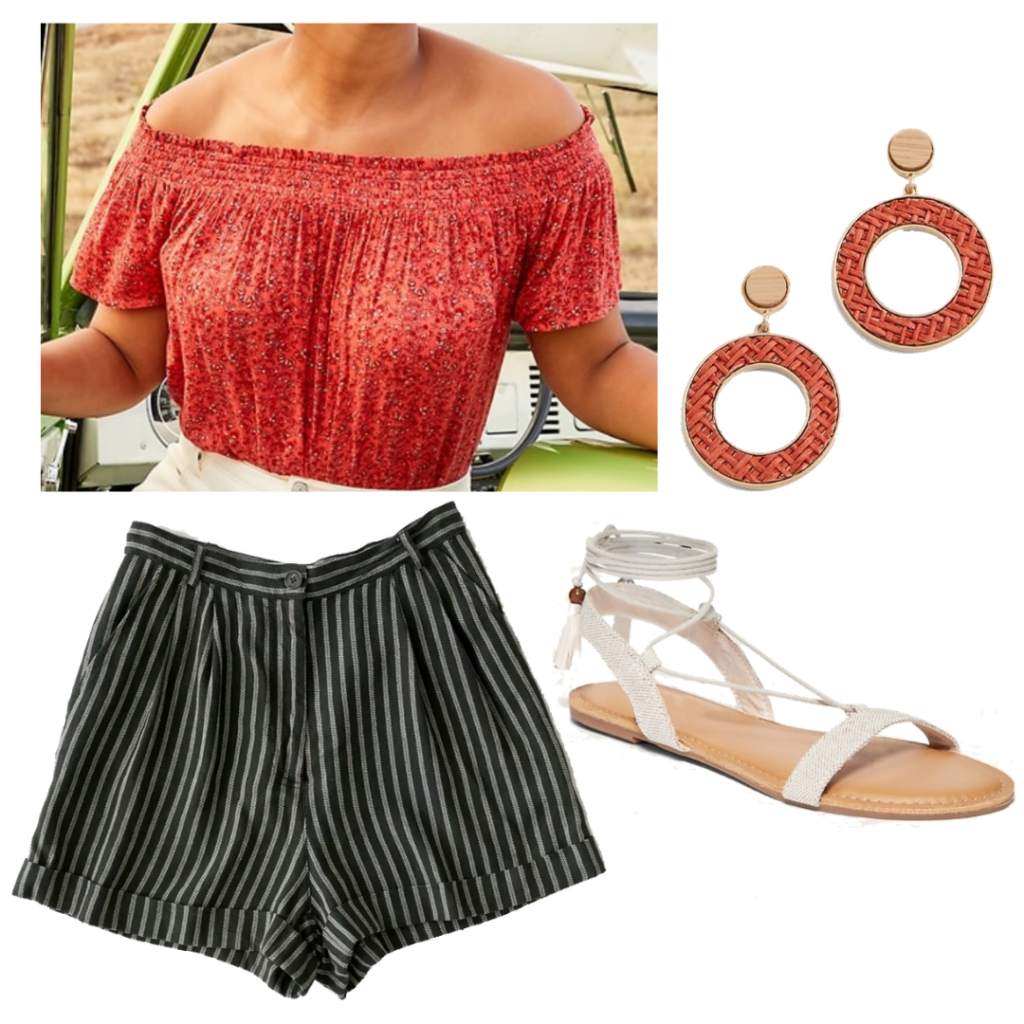 Products: Off-Shoulder Top, Earrings, Striped Shorts, Sandals
Figuring out what to wear for a date night can be difficult. I know I certainly struggle with it. You'd think virtual date nights would be easier, but I still struggle!
So if you're trying to decide what outfit to go with or even where to start, the outfit above is a good template to get you started.
If you want to show a little skin — but not too much — an off-the-shoulder-top is a good choice. Then, I'd suggest wearing comfortable bottoms. There's nothing worse than having to adjust your clothes every five minutes on a date.
If you can find a pair of shoes that is cute and comfortable, go with those (or even stay barefoot if you're home). For accessories, pick something simple that complements your outfit and features. These statement earrings are so cool!
What do you think of my summer outfits for 2020?
For more outfit ideas, be sure to see our post on casual summer outfits we love.
What are your go-to outfits this summer? Have you been video-chatting lately? What shows have you been watching lately? I recently found the Golden Girls on Hulu and I have been re-watching it nonstop.