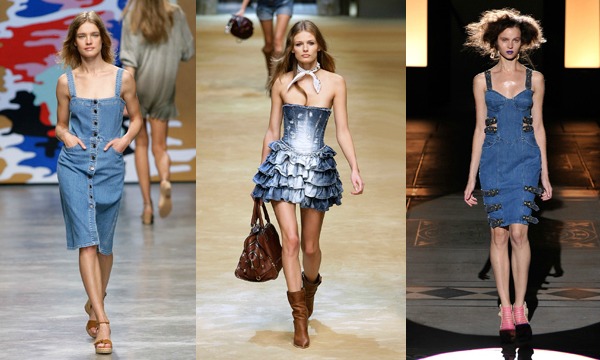 Do you struggle with transforming your outfits from day to night? Don't worry, CF is here to help turn that daily annoyance into a fun challenge. This column focuses on one piece per week, and aims to help you take your look from study sessions in the library to dancing the night away.
Denim stopped being "jeans only" territory a long time ago. Though most of us ditched the denim overalls back in elementary school, and denim skirts haven't been a wardrobe staple since middle school, I've been enamored with denim trends from the past few seasons – from stretchy jeggings to button-up chambray shirts.
Denim dresses are another cute and functional trend that subverts the dreaded all-over denim nightmare (think this look). This week, I'll be showing you how to style a denim skater dress for a day of classes and a night out.
Denim Dress: Class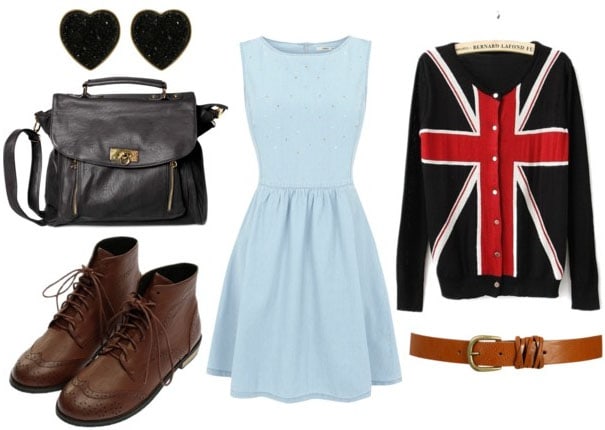 Dress, Sweater, Belt, Boots, Bag, Earrings
Look posh and polished for class by styling your denim dress with a Union Jack-inspired cardigan, belted at the waist. Not only is this look cute and comfortable, but it also has a bit of an edge. Choose rugged accessories like sturdy lace-up brown ankle boots and a classic black leather bag for a weathered but chic look. Add a touch of sparkle with a pair of black heart-shaped studs.
Denim Dress: Night Out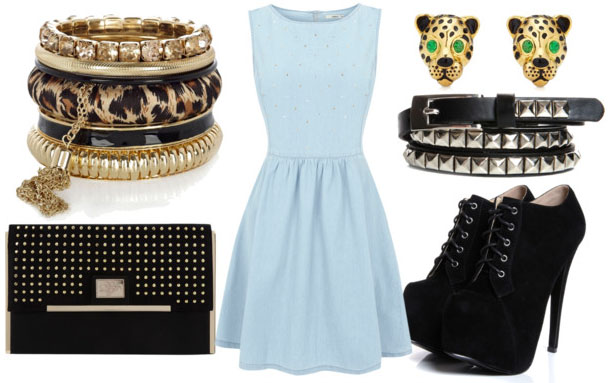 Dress, Belt, Ankle Booties, Clutch, Bangles, Earrings
Get rocker-chic with your night look by sporting a pair of high-heeled black suede ankle boots. This instantly takes your dress from simple and feminine to dark and glamorous. Add extra edge with a black studded belt around the waist and a matching studded clutch. Go wild (literally) with your jewelry by trying out a pair of leopard-shaped stud earrings and matching animal-accented gold and rhinestone bangles.
What do you think?
Would you wear a denim dress? How would you style it? Be sure to let me know what you think of the outfits in the comments, I'd love to hear your thoughts!