This post may contain affiliate links, which means we may receive a commission if you purchase through our links. Please
read our full disclosure here
.
Happy August, CF readers, and welcome back to the dizzying jungle of back-to-school dorm room shopping!
Before we tackle the topics of lighting and storage, be sure to check out Part 1 of our Ultimate Dorm Room Shopping Guide, which covers our recommendations for bedding and furniture.
And, of course, our "Dorm Room" tag has absolutely everything else you need to know before venturing into your nearby home furnishings store. Ready to learn about where to buy lighting and storage? Let's get started!
Before We Begin: Choose Your Colors
One of the harshest realities of shopping for college is the realization that your taste is going to change. Chances are, the duvet cover you fell in love with the summer before freshman year might start to get a little young for you, or you may develop a serious passion for minimalist design a few months after you declare yourself a devotee of all things animal print.
To avoid these pitfalls, choose only one or two accent colors on a generally neutral backdrop, like white, cream, or light brown. In terms of selecting lighting and large furniture, settle on one metallic hue and either light, medium, or dark stained wood (or plastic, if that turns out to be your favorite).
Having trouble picking just a few? For metals, just look to your jewelry collection and see if you prefer gold or silver. For neutrals, try picking the one that seems to be most prevalent in your closet.
Sticking to a simple color palette before you begin decor shopping is one of the most crucial things you can do, and it'll help you say no to that neon pink zebra print wall tapestry as you stride purposefully towards the more classic wares.
For more help, check out our articles on dorm room color schemes here and here.
Where To Shop
Lighting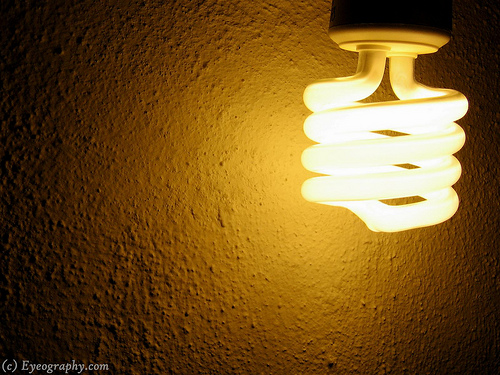 Got your choice of metal picked out? Here's all you need: a desk lamp, a floor lamp, and (only if you have the space!) a small lamp for your bedside table. If your desk doubles as your nightstand, put your desk lamp on double duty.
If you're on a budget, invest three dollars in a can of spray paint (Rustoleum's gold spray paint is my go-to!) and shop the thrift stores or places like Marshall's and HomeGoods. A quick coat will inject new life into any lamp or light.
If you have money to spend, CB2 and Urban Outfitters make some absolutely gorgeous floor lamps in trendy metal tones, like rose gold. Lucky enough to live near a boutique? Pick up some unique items there, or order from H&M Home or Zara Home.
If you want something basic, stick with stores like Wal-Mart or Target for your standard-issue dorm lamps. Otherwise, go with the classic college stand-by: lots and lots of Christmas lights.
Check out our article on lighting your dorm room with lights and lanterns for more tips.
Storage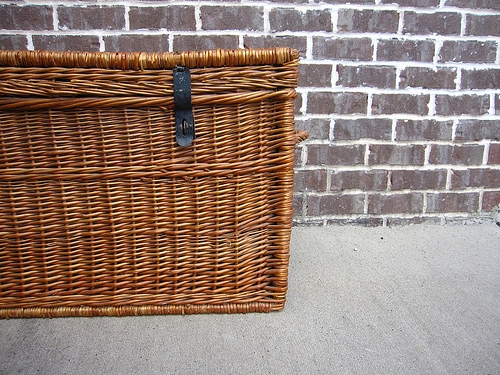 Before you start, decide now: do you want your storage to be out-of-sight or in plain sight?
Once you've decided, shopping for storage options becomes instantly easier. Out-of-sight storage revolves around underbed options and closet hacks, while in plain sight storage favors discreet ottomans, vintage trunks, and sturdy baskets.
If you're on a budget, your best bet is probably out-of-sight storage. Canvas underbed shoe and sweater organizers don't have to be pretty, and are easily made nicer with a sachet or two of lavender – and if you're really on a budget, tape a few magazine perfume samples to their interiors. Try discount home furnishing stores like Bed, Bath and Beyond, TJMaxx, or Kmart.
If you have money to spend, consider investing in a gorgeous vintage trunk from Restoration Hardware, Overstock, or even Pottery Barn. They double as extra seating when covered with some soft pillows, and are a great place to stash out-of-season clothes and throw blankets.
If you want something basic, stick with classic storage ottomans, closet organizers, and baskets from places like Christmas Tree Shops or Dormco.
Check out our previous article on dorm room organization for even more ideas!
What do you think?
Where do you shop for lighting and storage? Do you prefer out-of-sight or in plain sight? What sort of lighting do you use? What do you think of our tips? Let us know with a comment!