We've all been there: You're out at brunch with friends, including the one pal who wants to put the whole bill on her card. "I want the points," she says. "Just give me cash!" At this point, if you're like me, you're facing a dilemma… because you don't carry cash anymore. Seriously, my wallet is a glorified card holder. I do not have more than five bucks on me. Pretty much ever.
Fortunately, as with all 2015 problems, there's an app for that. Square Cash allows you to connect your bank account and instantly send your friends money via your phone. You can also request money from your friends. A few taps and you're done!
Square Cash is insanely useful for a variety of college scenarios, including:
Shopping for furnishings with roommates. One person puts everything on her card, the others send her money on Square Cash. Ditto for splitting utility bills and sharing the rent.
When your friends have to spot you because the taco truck is cash-only. (You have a grill and fridge in there, how do you not have a credit card machine?)
Days when you somehow end up at a farmer's market with no money on you. This happens more often than you'd think.
Giving your BFFs gas money. Hello, simplified road trip!
Those times when you lose your wallet during a night out but really, really need to get a slice of Greek pizza before you call your bank. This is definitely not a personal example.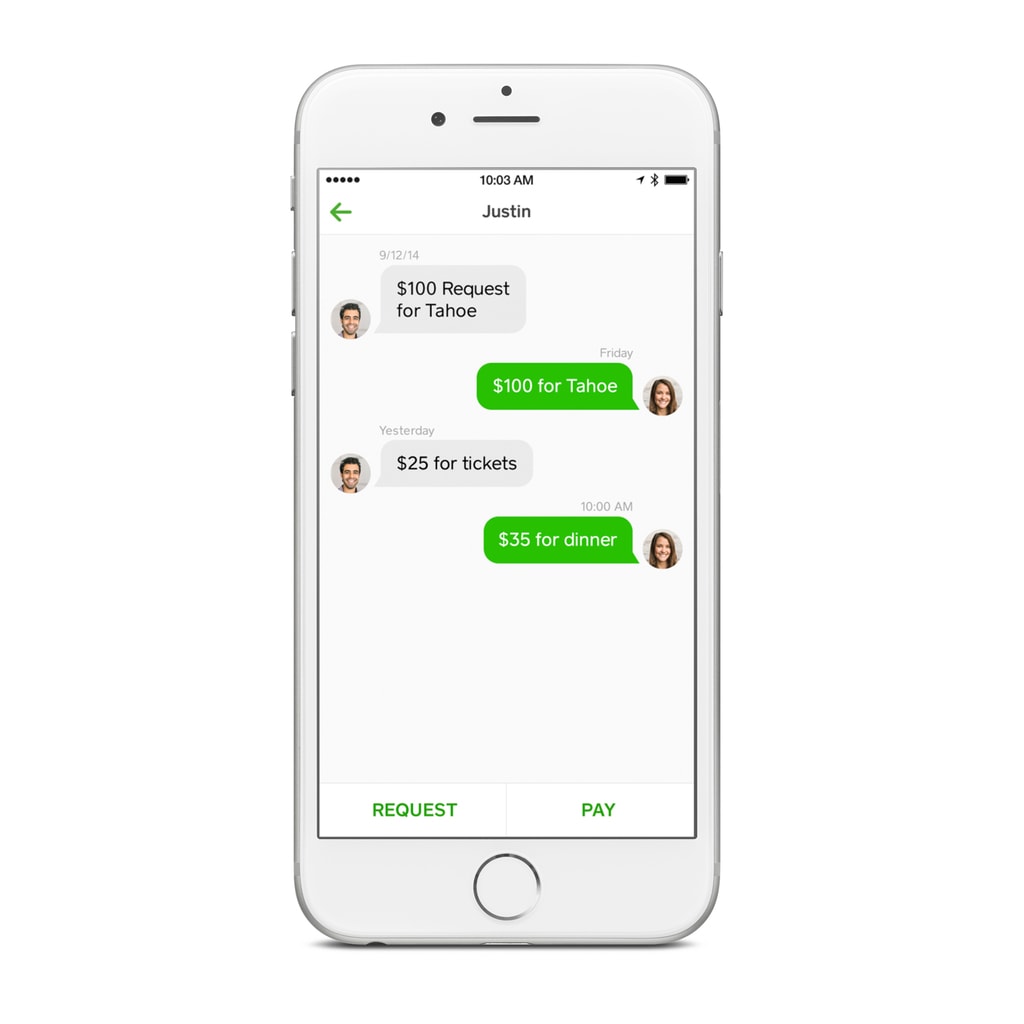 I almost forgot to mention the best part about Square Cash – it's totally fast and totally free. Unlike some competitors, which can take ages to transfer the money, Square Cash gets the money directly to your bank account FAST, all with no fees (unless you're a business). It's officially our new favorite.
Earn Extra Money by Referring Friends to Square Cash
In addition to being the best money sharing app ever, Square Cash has a crazy good referral program. For every friend that you refer to the app, you'll earn $5. That's a latte for every friend! You have a lot of friends? You'll have a latte of lattes. (Couldn't resist.)
If you want to make a little extra cash, I highly recommend signing up for the app and being the first of your friends to get your group on board. Not only will they thank you when they realize how awesome it is, but you will get paid. Win-win.
Follow Square Cash on Social Media
Want more on Square Cash? Get in touch with them via their social channels. They're on Twitter, Facebook, and Instagram, of course.
Your thoughts?
Will you be giving Square Cash a shot? How do you split money with friends in college? Leave a comment and let us know!
Disclosure: This post was sponsored by Square Cash. The opinions, as always, are our own. For more information, please see our Disclosure page.