This post may contain affiliate links, which means we may receive a commission if you purchase through our links. Please
read our full disclosure here
.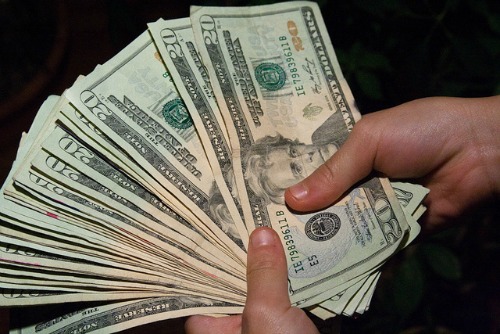 As college students, it's safe to say that most of us are on a pretty strict budget. Whether our money comes from student loans, financial aid, summer jobs, or our parents, it's rare for a student to have more money than they can spend.
Luckily, there are lots of ways you can learn to be smarter with your money so you can have a fun, fabulous year at college without breaking the bank. Here are three easy ways to make the most of your money while you're in college.
Plan, Plan, Plan
The word budget is scary to many people, but all it really means is planning out your spending and staying organized with your money. And it's easier to make a budget than you think.
We're all used to having to stay super organized for school anyway, so why not extend that skill to your purse? Start by looking at how much you have to spend for the year, minus initial expenses (like tuition and books). Divide that number by the number of months in your school year to get your monthly budget. Some expenses are constant every month, like your rent, while others fluctuate, like your cell phone bill or how much you spend on shopping. Once you take off your constant expenses, look at what's left. This is the amount of money you have to work with to pay those fluctuating expenses, so you need to plan accordingly.
If, after your fixed expenses, you only have $50 a month to spend, for example, you know you can't afford to run out and buy a $100 leather jacket. It's simple math, but it takes careful planning to get to this step, so do this before you head off to school so you don't run out of money before you come back home.
If you want to create a budget online, one great place to do it is Mint. Mint is basically a free service that keeps track of where you're spending your money and helps you create a budget based on what you normally spend. It will even send you emails or text messages if you've gone over budget in a certain category this month! It's super easy to use and takes only a few minutes to set up, so it's great for those of you who are too busy to go the pen and paper route.
Go Old School and Pack a Lunch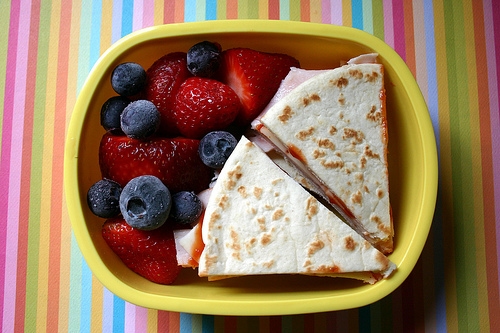 As we all know, lunch on campus can be super-expensive, but if you have a busy schedule or live far from campus, it may not be possible for you to run home to eat. The solution? Packing a lunch.
Bringing your own lunch to school may seem so eighth-grade, but it is a simple way to save lots of cash for other things (*ahem*, aforementioned leather jacket). Plus, you can make it fun: try taking turns with your roommates packing lunches for each others' busiest days, and have fun by leaving little treats or 'Mom' notes inside ("Have a super day!").
The boring old lunch pail has also been updated for the fashion-conscious; lots of companies are coming out with lunch containers that look more like purses than paper bags, but will still keep your noshings cool and crisp. Here are a few cute options:

Product Info: Plaid Lunch Tote, Juicy Couture. Polka Dot Lunch Duffle, Target. Zebra Print Lunch Bag, Pbteen.
Get Creative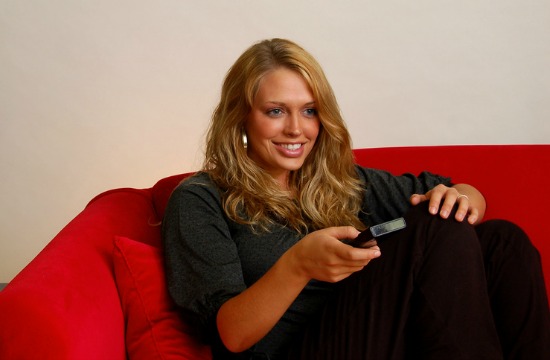 If you're broke, it doesn't mean you need to hide in your room, eat Kraft mac & cheese, and cry! There are lots of ways to have fun without spending a dime.
This fall, for example, my friends and I are going to take turns hosting Glee nights (our favorite show). Each week, we'll all head over to a different friend's pad to watch the show together. The only expense will be a few snacks or drinks, which we can all pitch in for. This way, we have a nearly free night, but we still get to all hang out and have fun together.
As far as fashion on a budget goes, remember that it doesn't have to be mall or nothing when you need a fashion fix. Try checking out a thrift store for cheap finds, or go the free-cycling route: raid your Mom's closet, or have a clothing swap with your friends!
At the end of the day, being on a budget doesn't mean you have to suffer, it just means you have to be a little more creative with how you get your fun and fashion! It's completely doable, I promise.
What do you think?
Are you on a tight budget for school? How do you manage to stay stylish, have fun, and still save enough money to eat? Leave us a comment and let us know!