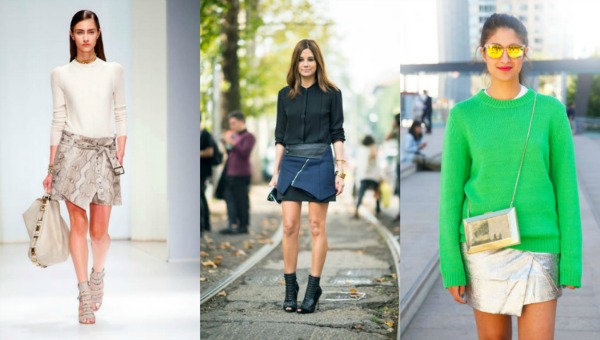 All Photos Courtesy of ELLE: 1, 2, 3
Now that it's officially summer, we can't get enough of skirts, and one style we're seeing everywhere is the wrap skirt.
Several designers, including Proenza Schouler, Salvatore Ferragamo (above left), and Rag & Bone have done their own takes on the trend. Celebs have also been spotted in wrap skirts, and now the styles are popping up in our favorite wallet-friendly stores (like the skirt featured below from Target!).
The great thing about the wrap skirt is its versatility. It's easy to wear these skirts in summer, but many styles can also translate into fall weather when paired with tights. They can be dressed up or down, and come in a variety of lengths. Chiffon materials are more breezy, while structured ones are more sleek.
Here is how we would wear this trend…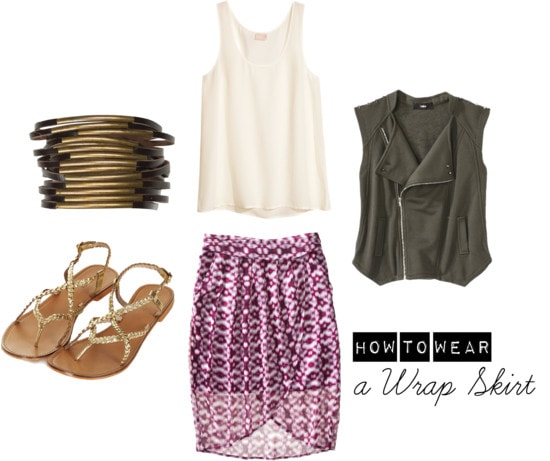 How to Wear a Wrap Skirt by collegefashion featuring topshop
Product Information: Top – H&M, Skirt – Target, Vest – Target, Shoes – Topshop, Bracelets – Swell
We want to know…
Would you wear a wrap skirt? Or is this look not your style? Do you like the structured types or the flowing styles? How would you wear it? Leave a comment below and let us know!