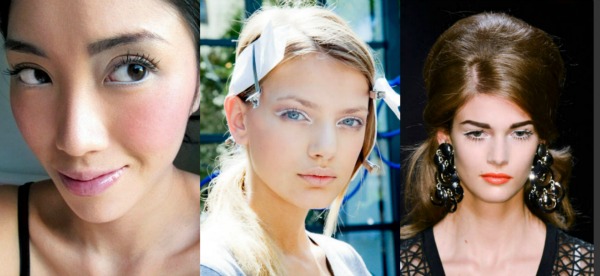 It's a known fact that a swipe of white eye makeup can brighten your entire face. Common tricks like sweeping light eyeshadow underneath the brow or in the tear ducts can draw attention to eyes and decrease attention from any all-night-study-session-bags.
But, never before has white eyeliner been such a popular and dramatic makeup trend. This beauty trick was an essential element of Moschino's Spring 2013 runway show and has now captured the attention of beauty bloggers and fashionistas everywhere.
White eyeliner is a multi-purpose product, too: it can provide a dramatic white-rimmed outline or add just a simple bit of highlighting underneath the eye. We can't resist the urge to try this one out for ourselves. If you're with us, we've rounded up five white eyeliners from around the 'net that won't break the bank. Check 'em out below: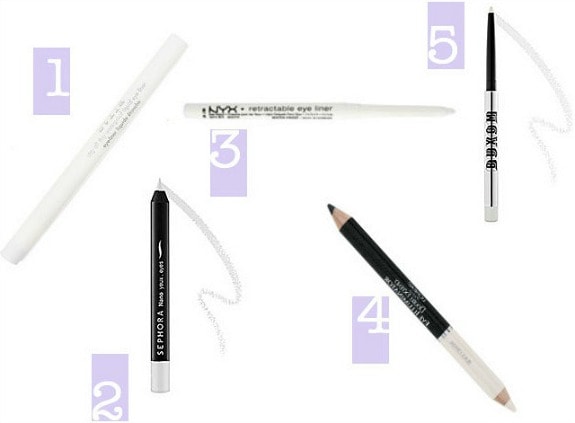 Product Information: 1, 2, 3, 4, 5
We want to know… would you wear white eyeliner?
Or is this look too dramatic for everyday wear? Would you go for a bold liquid look or use it for highlighting? Leave us a comment below and let us know your thoughts!