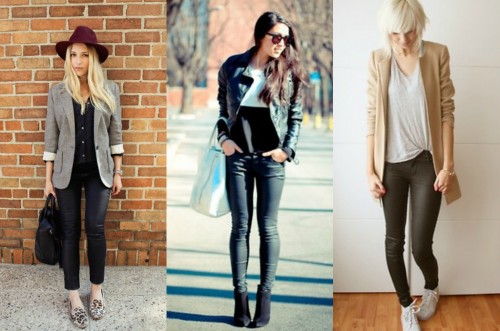 Awesome Wax-Coated Denim street style looks: 1, 2, 3
If you're trying to mix up your denim game this spring, adding a pair of wax-coated jeans into your rotation is one way to look like a rockstar. These trendy jeans have a matte sheen and an almost leathery appearance, and have been growing in popularity over the last few seasons. Rocking some coated denim is the perfect way to stand out at night or give your daytime look some subtle shimmer.
It's tough to say if waxed jeans have the potential to make a lasting fashion impression or if they will be a quickly passing trend. To stay on the safe side, we recommend looking for some at stores like H&M and Forever 21 instead of investing in a pair by Rag & Bone. Also, keep in mind that caring for a pair of waxed jeans may be difficult, so be sure to read the washing label!
Some colored wax-coated denim inspiration…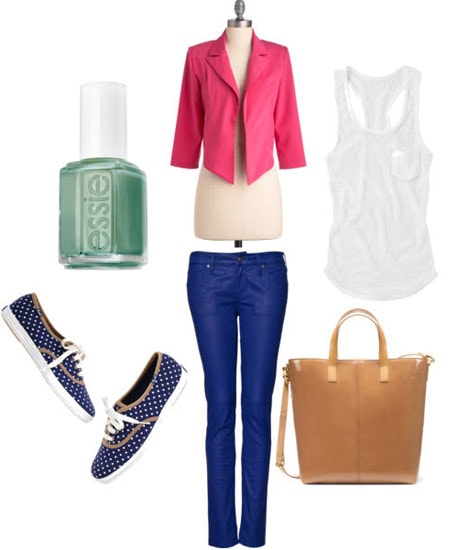 Product Information: Jeans, Top, Blazer, Bag, Shoes, Nail Polish
What do you think of wax-coated denim?
Is this a style you would wear? If yes, how would you wear it? Which street style look above is your favorite? Would you wear these out at night or in the daytime? Leave a comment below and let's talk about it!