Velvet is a tricky fabric. Get it wet and it refuses to look the same. On clothes it has a tendency to be stubborn and never lay quite properly. That's why we're skeptical about an upcoming fall trend: velvet shoes.
This look is extremely luxe and will dress up any outfit. We love the idea of wearing velvet sneakers (like the ones below!) with a basic tee and jeans, but is it worth the risk of getting wet?
Bottom line: if you love 'em, wear 'em. But there's no need to invest.
Our picks…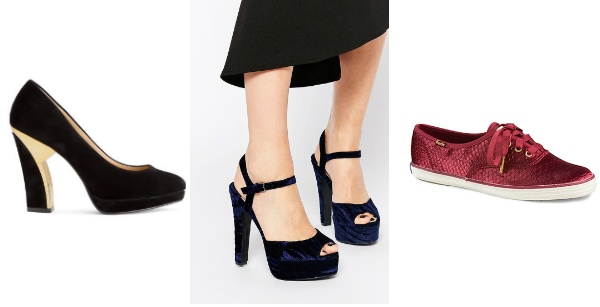 Product Information: H&M, ASOS, Keds
Would you wear velvet shoes?
Or are you terrified of getting them wet? Do you think this trend will be around a long time? Comment below and let us know what you think!