This post may contain affiliate links, which means we may receive a commission if you purchase through our links. Please
read our full disclosure here
.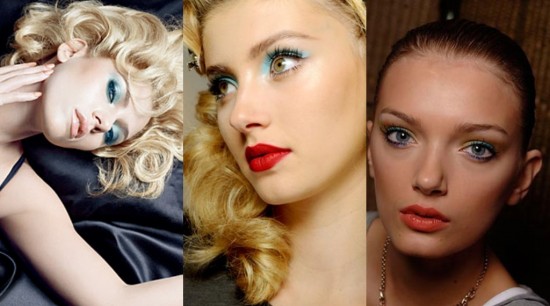 In the dead of winter, this icy hot beauty trend is taking over. Although we just featured green eye makeup as the beauty trend to watch for Spring, turquoise eye shadow is being seen everywhere right now! From Scarlett Johansson's ad campaign for Dolce & Gabbana (see above-left) to being paired with Christian Dior looks (see above-middle), it is easy to confirm that the color blue is back.
My thoughts on this trend? For the most part, the blue looks I've seen lately have been done with taste. I think it can be very easy for this look to come off as trashy and vulgar, so to make this work, it's best to be careful to not apply too much.
One of my New Year's Resolutions is to break out of my winter grey-and-navy rut. Adding a pop of blue eye shadow seems like a fantastic way to spice up a dull look and add some color to a dreary winter ensemble.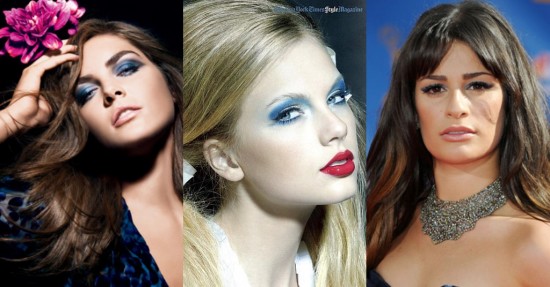 How do you feel about blue eyeshadow?
Do you think this look is an edgy way to add drama to your outfit or just a bad resurgence from the 1980s? Could you see yourself wearing some blue eyeshadow? If so, how/when would you wear it? Make sure to leave a comment with your thoughts!