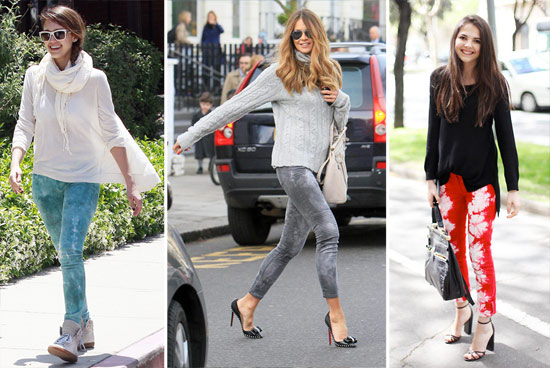 Photo Credits: 1 & 2: Pacific Coast News, 3: Doina C. on Lookbook
Three years ago, bleached denim was all the rage. Although I was never a fan of that particular look, it has evolved into a new, much more lovable trend: tie-dyed denim. I like to think that these new jeans are classier and easier to pull off than their bleach-splattered cousins from 2009.
Of course, this trend could also easily go wrong. Too many colors, the wrong styling choices, and/or a bad fit could take the jeans from statement-making to costumey. So when trying this trend, we recommend either opting for subtly tie dyed jeans or sticking with a neutral top and very few accessories.
This is how we'd rock the trend…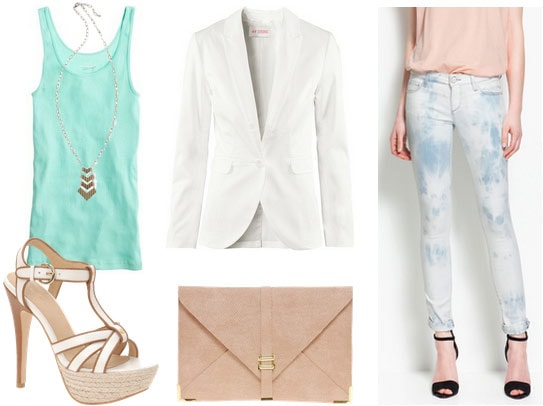 Tank – J.Crew, Necklace – Piperlime, Heels – Aldo, Blazer – H&M, Clutch – ASOS, Jeans – Zara
Would YOU wear tie-dyed denim?
Leave us a comment and tell us your thoughts! Is this totally cool or too much for your sense of style? How would you wear it? What look above is your fave?