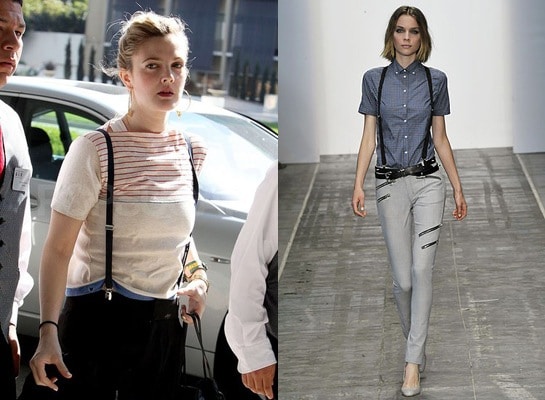 Drew Barrymore in suspenders and suspenders at Rag & Bone
For this week's edition of Would You Wear?, let's discuss one of the newest Hollywood fashion trends.. suspenders. Drew Barrymore was photographed in LA wearing a pair of suspenders last week, and her look has caused a fashion controversy. Everyone I've talked to either loves this look or hates it.
Now I want to get your take – what do you think of suspenders? Would you wear them? If so, how?