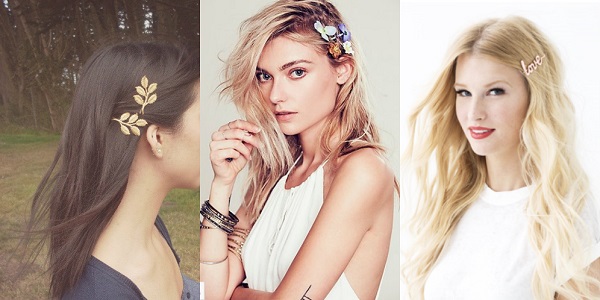 dreamsbythesea's Etsy Shop, Free People, Ban.do
Every once in a while, a trend comes around that has us wondering why it hasn't been in our lives for years. Granted, statement bobby pinswere a thing when we were children, except they were covered in pink ribbons, bows, and rhinestones galore. The grown-up version has just emerged as a new way to shake up your hair game this summer, so what are you waiting for?
Arguably most popular are Ban.do's styles (I've already snatched one up!), which make quite the statement without breaking the bank. Other rad versions include flowers, studs, and even insects (like the adorable bumblebee bobby pins below!).

Forever 21, vintageincolor's Etsy Shop, Ban.do
What do you think of statement bobby pins?
Are these bold hair accessories up your alley or over-the-top? Do you own any? Which style is your favorite? Let us know what you think by leaving a note below!