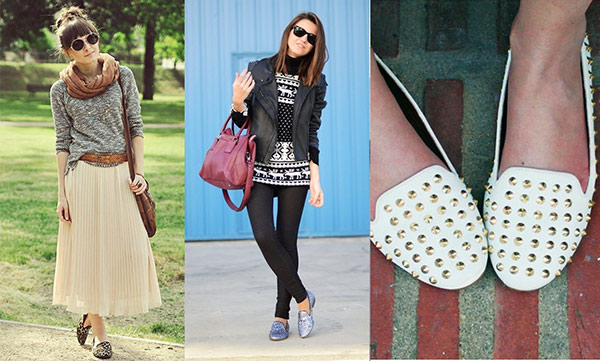 Photo Credit: Maddy C. on Lookbook.nu, Alexandra P. from Lookbook.nu, and Kellimurray on Chictopia
While here at CF, we'd never advocate unhealthy habits like actual smoking, we can't seem to resist sauntering into some smoking slippers this Fall. Despite the toxic name, these shoes aren't dangerous… well, not to our lungs, at least.
If you can get past the association with Hugh Hefner's footwear of choice, this style is an easy change to make when you're bored with your basic ballet flats. There's truly a smoking slipper style for everyone – the leopard print, glitter, and studded varieties shown above are just a few examples.
We're ready to borrow this from the boys. If you're on our side with this one, below are some budget-friendly smoking slippers under $50: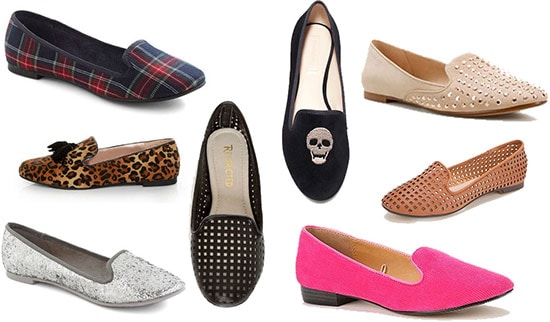 Product Information: Plaid – Modcloth, Leopard – Lulu's, Silver glitter – Modcloth, Black cutouts – Lulu's, Skull – Zara, Gold studded – Zara, Camel w/ cutouts – Urban Outfitters, Hot pink – Urban Outfitters
Now we want to know your thoughts!
Do you like smoking slippers? Or are they too casual for your taste? Would you wear them this fall? Which pair above is your favorite? Leave us a comment and let's discuss!