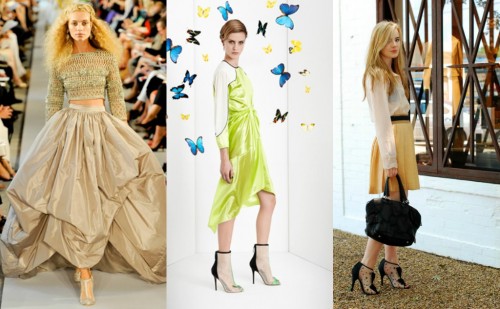 What do you get when you combine the sheer trend with ankle booties? Sheer ankle booties, of course!
No, this isn't some kind of strange joke (we don't have that bad a sense of humor), it's a bona fide trend! First spotted online on blogger and notable trendsetter Jane Aldridge, whose dainty see-through Chanel booties made heads turn, the look began to take off among style fans. We also saw sheer ankle booties in the Oscar de la Renta, Sonia Rykiel, and Vionnet Spring 2012 collections, and are expecting to see them everywhere this spring.
Personally, I think these shoes are show-stoppers… but they are also a little bit puzzling. After all, if you want to show off your toes, why not opt for a sexier pair of strappy sandals? Maybe I just haven't seen any sheer booties fabulous enough to make my head turn yet. However, the Seychelles mesh booties in the sample outfit below are the best of both worlds.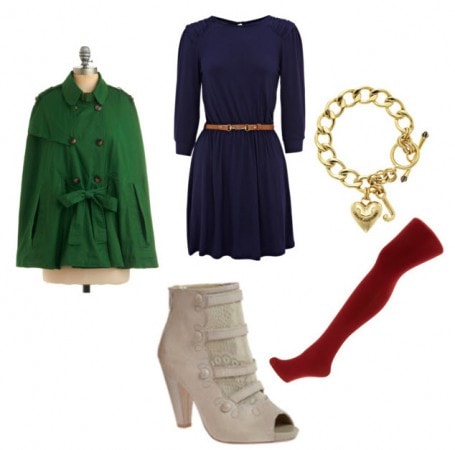 Product Information: Dress – Warehouse, Coat – Modcloth, Shoes – Zappos, Tights – Dorothy Perkins, Bracelet – Juicy Couture
Will you be rocking a sheer bootie?
Leave a comment below and let us know your thoughts. Are these shoes fabulous or funny? How would you wear them? Do you think they will quickly go out of style? Are you looking forward to rocking them next spring?