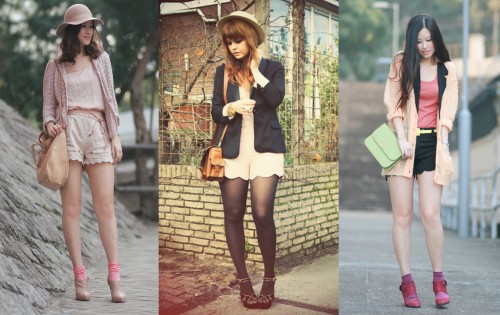 Scalloped shorts looks on the street. Photo Credits: 1, 2, 3
Although it may not be summer quite yet (it's close enough, right?), it is time to start talking about summer trends. Shorts, among many other summer fashion staples, have taken a girly turn for the season. Scalloped shorts, or shorts with dainty half-moons cut along the hems, are one of the cutest ways to flaunt your legs in the warm weather.
Personally, I find these shorts to be adorable – they're this season's dressed-up version of denim shorts. And I love their versatility: When paired with tights, they look dressy for a night out, but they look just as cute paired with sandals or wedges for day!
If you're looking for some affordable scalloped shorts, I found some stellar options!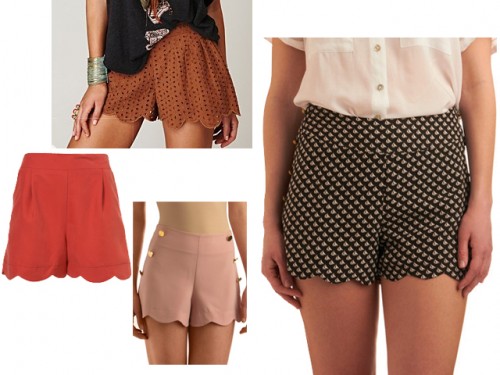 Product Information: Eyelet Shorts – Free People, Red Shorts – Topshop, "Chic Shenanigans" Shorts – Modcloth, "Smooth Sailor" Shorts – Modcloth
Now let's talk – what do you think?
What do you think of scalloped shorts? Are these going to stay in or are they already on their way out in your eyes? How would you work these into your closet? Leave a comment and let us know your thoughts on this trend.