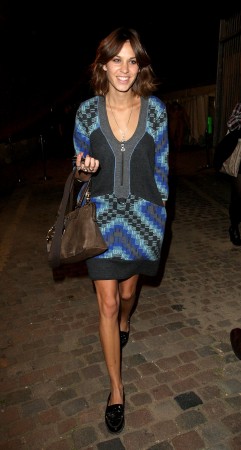 Photo Credit – 1
It's time to pull the penny loafers from the back of your closet and start rocking the look again, because this 1950s-style shoe has once again become popular. After the rise of the flat oxford, it comes as no surprise that the penny loafer has been seen on everyone from celebs to college girls over the past few weeks.
Alexa Chung (pictured above) has worn loafers to dress down a feminine outfit, while Kate Moss loves to rock hers as part of a sleek look. As these celebs show, penny loafers are great because they can be worn with nearly anything in your existing wardrobe.
On the other hand, some people find this trend unflattering or outdated – I know I remember rocking these in elementary school. But whether you like or dislike this preppy shoe, you'll have to get used to seeing this classic style everywhere, because it's definitely back.
This is how I would wear them…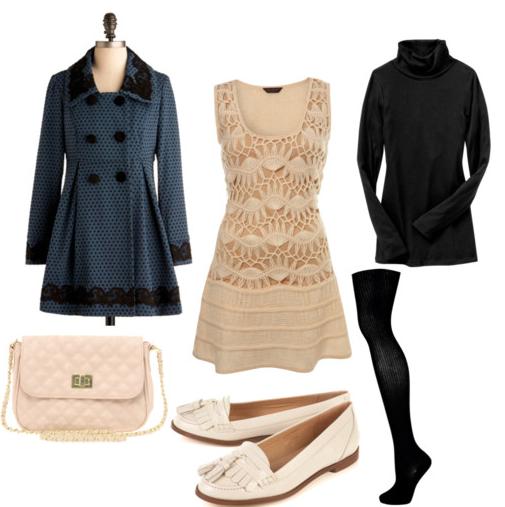 Product Information: Dress – Miss Selfridge, Turtleneck – Old Navy, Coat – ModCloth, Tights – The OutNet, Shoes – TopShop, Bag – Asos
Would YOU Wear Penny Loafers?
Penny loafers are easily some of the most comfortable shoes to wear, but some think they are unflattering. So.. I want to know how YOU feel about them!
Do you think this preppy footwear trend should stay in the past or do you love the throwback? Would you mix them with a feminine frock or match them with a more masculine outfit? Leave a comment!