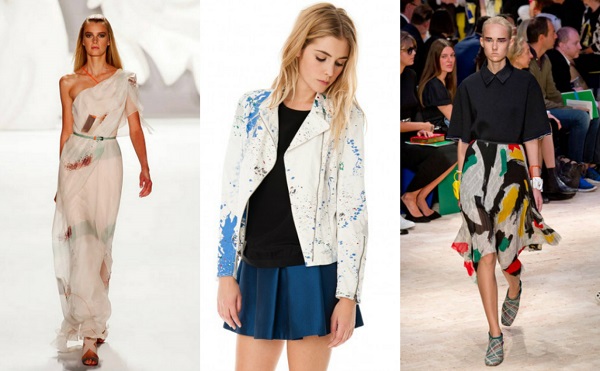 Carolina Herrera via ELLE, Tibi, Céline via ELLE
Remember those old paint-splattered shirts you wore to art class in middle school? Maybe you should have kept yours around because of spring's latest trend: paintbrush and paint splatter prints.
Wherever you look, brush strokes on skirts, dresses, evening gowns, and accessories are in ample supply. If you aren't digging the bold brush strokes, why not try a cool splatter-painted moto jacket, like the Tibi one above?
The best part of this trend are the DIY possibilities. It will only be a short amount of time before bloggers show us how to create our own one-of-a-kind brush stroke or paint-splattered piece. For college gals, this trend is one we can afford without spending that much extra moolah, as evidenced by the items below.
Our favorite painted picks from around the web…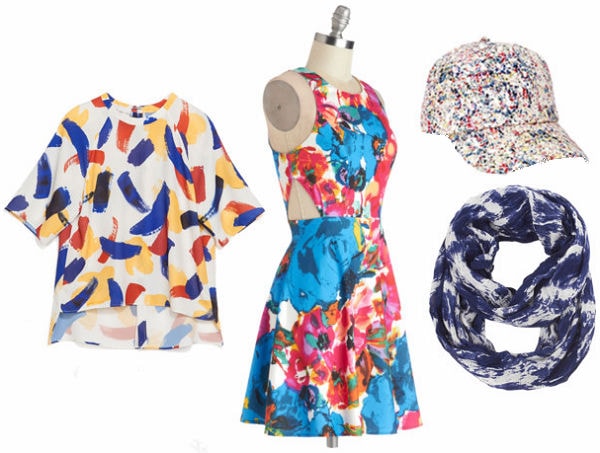 Product Information: Zara, Modcloth, Forever 21, Nine West
Will you be DIY-ing this trend, buying it, or holding off?
Do you like the look of bold painted prints? Would you DIY this trend or buy it? How would you wear it? Let us know by leaving a comment below!