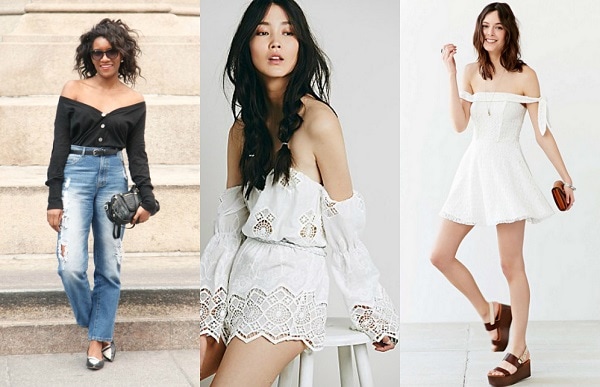 Photo Credit: 1. ELLE, 2. Free People, 3. Urban Outfitters
Summer's here and it's time to bare your shoulders! This slouchy, bohemian, '70s-inspired style is making a major fashion resurgence. It all began with shoulder cut-outs and slashed sleeves. We knew soon enough that fashion would dictate that shoulders should be seen by all.
Off-the-shoulder clothes are perfect for hot weather and laid-back weekends. Want to give this look a shot? Check out our roundup of trendy tops and dresses below that will have your shoulders feeling the breeze.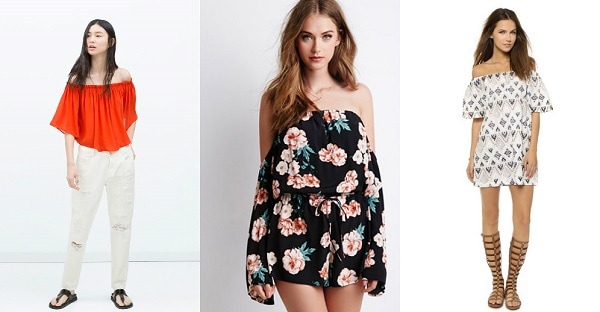 Product Information: Zara, Forever 21, Shopbop
Are you going to be wearing low shoulders this summer?
Which style above would you wear? What do you think about this trend? Share your thoughts with us below!