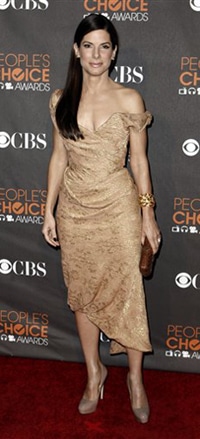 From left: Sandra Bullock in Vivienne Westwood, Emma Watson in Christopher Kane, and Penelope Cruz in Dolce & Gabbana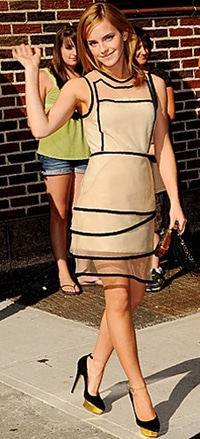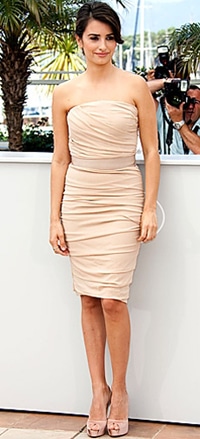 One of the hottest trends on the runway and the red carpet at the moment is nude tones. Sandra Bullock rocked a gorgeous, nude toned Vivienne Westwood number this week at the People's Choice Awards, while stars like Emma Watson and Penelope Cruz (as well as many a model on the runway) have also been spotted rocking this trend.
But is this look really wearable? I say yes, but only in some cases. Personally, I think nudes look best when they are a different shade than the wearer's actual skin tone. That way, the look is soft and feminine, but the wearer doesn't appear washed out or almost naked. Also, "nude" shades work best when they complement the undertones of your skin (golden "nudes" look best on those with golden undertones, bronzes look great on those with darker skin, and porcelain ladies can work rose-toned nude shades).
Aside from the specific shade, those who want to try this trend need to pay attention to the fabrics they choose and tones they mix with. This season's nudes work best when they are mixed with dark tones (like black or navy), and/or different textures (unique fabrics, draping, etc.). Since nudes are so basic, the rest of the outfit needs to have impact.
Curious to see what I mean? Here are two sample outfits that incorporate nude tones.
Outfit #1: When You're Feeling Luxe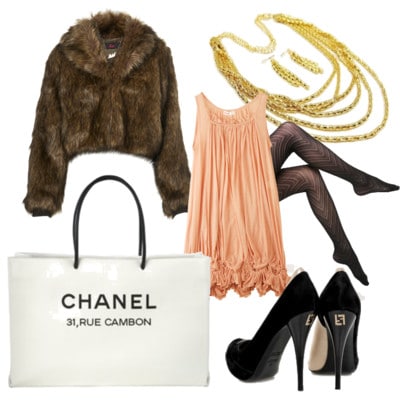 Product Information: Faux Fur Jacket: Topshop, Jewelry Set: Fantasy Jewelry Box, Nude Dress: HMR, Textured Tights: Urban Outfitters, Bag: Chanel, Black Pumps: Fendi
Oufit #2: When You're Feeling Ultra Feminine and Romantic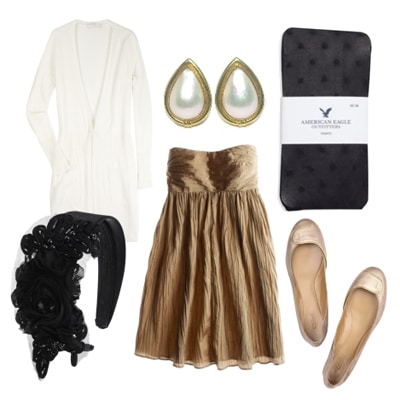 Product Information: Cashmere Cardigan: Bamford, Pearl Tear Drop Earrings: Isreal Rose, Black Tights: American Eagle, Black Floral Headband: Forever 21, Bronze Dress: Calypso, Leather Ballerina Flats: Chloe
What do you think? Would you wear this trend?
There are many more ways to wear nude tones, including in your accessories. For more tips and tricks on the matter, read this amazing post.
Now I want to know your thoughts! What do you think? Would you wear nude tones? Do you think nude tones are soft and romantic or bland and boring? Which celebrity look above is your favorite? Let me know with a comment!