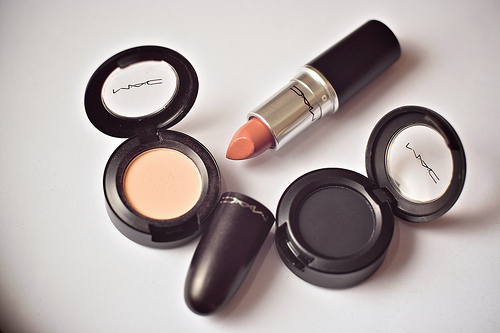 Here at CF, we love our beauty products – from following the latest eyeshadow trends to keeping up with the newest makeup collections, we cover it all. Heck, we've even listed our favorite school bag beauty products, since we can't be without them at class!
So since we're such huge cosmetics fans, the thought of going completely without makeup for a day is frightening, to say the least.
But that's what Seventeen is proposing with their new event, Beauty Peace Day, which takes place tomorrow, April 13th. Seventeen explains:
We declared April 13th Seventeen Beauty Peace Day, to remind us all that our beauty and confidence comes from within. Make a pledge to go makeup-free for the day, along with Whitney Port, her best friend Andrea, and the whole Seventeen staff!
We're with Seventeen on recognizing the importance of this idea: Although we love our makeup, we agree that beauty truly does come from within – the rest is all extra. To us, Beauty Peace Day represents a chance to push yourself outside your comfort zone, and try something new as part of a positive movement we can all get behind.
Your thoughts?
Now that you know all about Beauty Peace Day and the makeup-free challenge, we want to know what you think! Would you go without makeup for an entire day, or do you shudder at the mere thought of it? Do you think Seventeen has the right idea? Leave a comment and tell us!