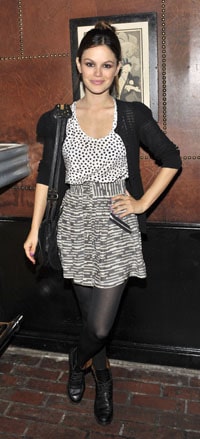 From left: Rachel Bilson in a The Lady & The Sailor top and a Myne skirt, Dries Van Noten runway, Taylor Swift in Los Angeles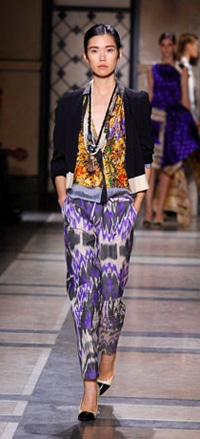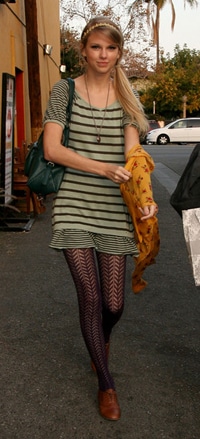 Mixed prints have been a controversial topic of fashionable debate for a long time. Recently, however, fashion houses like Dries Van Noten and Ungaro have sent their models down the runway wearing the mixed print look loud and proud, whilst celebrities have been donning more subtle version of the look.
I, personally, love a mixed print and find that some of the best outfits I've seen have been outrageous and daring combinations worn by my friends – clothing which I would have previously thought should never be worn together. However, when done incorrectly, mixing patterns can also go horribly wrong, so it's definitely a trend to be careful with.
For the more daring or adventurous in the crowd, your turn has begun. With spreads in Teen Vogue and walks down the runway, the fashion world seems to be saying that more is more, and the brighter and busier the patterns combined, the better. For this, there are no real rules, so trust your instincts and wear your ensemble with pride.
To check out some more easily wearable mixed prints, take a look at the outfits below.
Outfit #1: When You're Feeling Loud and Proud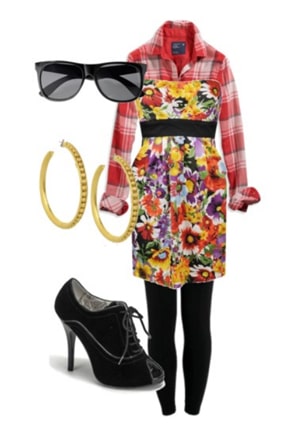 Product Information: Sunglasses: H&M, Plaid Shirt: American Eagle, Floral Dress: Forever21, Black Leggings: Rocha. John Rocha, Velvet Oxfords: Sexy Shoes, Gold Hoop Earrings: Giles & Brother
Outfit #2: When You're Feeling Soft and Subtle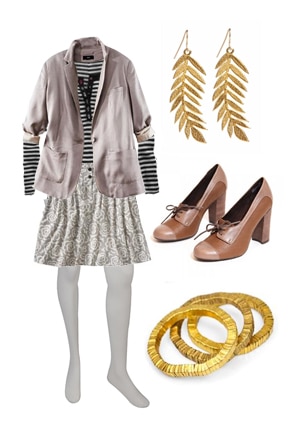 Product Information: Jacket: H&M, Striped Shirt: American Eagle, Floral Skirt: Old Navy, Tights: Forever21, Bangles: Community Friendly Movement, Oxford Pumps: Pink Studio, Olive Earrings: Gorjana
What do you think? Would you wear this trend?
Would you wear mixed prints? Do you think they're visually interesting and a great way to mix things up, or do you think they're messy and confusing? Would you like to see more celebrities rocking this trend in the future? Holla at us in the comments!