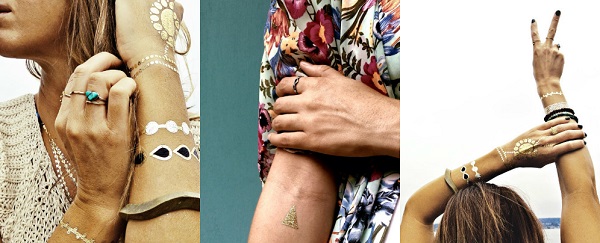 Product Information: Flash Tattoos, Happytatts on Etsy, Flash Tattoos
Obsessed is not extreme enough of a word to describe our passion for this latest trend. The metallic temporary tattoo has come out of nowhere and taken the accessory world by storm. Or is it jewelry? Or body art? Perhaps this trend is a little bit of everything, including fabulous.
From what we are able to tell, Flash Tattoos and Lulu DK began selling them, then this trend developed a life of its own. These shiny beauties would amp up any festival look or beachside ensemble, and we think these tats are simply too good to pass up!
The best part? They offer the appeal of body art without the long-lasting impacts of being inked for life.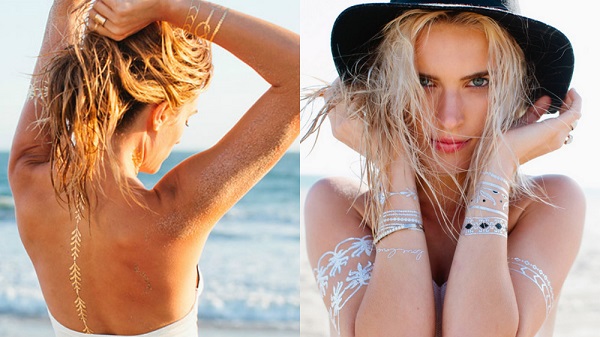 Product Information: Lulu DK, Lulu DK
What do you think of metallic temporary tattoos?
Is this the perfect addition to your collegiate weekend style? Do you see this trend going out of style quickly or becoming over-saturated? Let us know what you think!