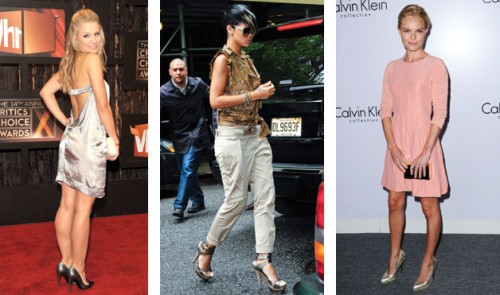 Kristen Bell, Rihanna (in sandals), and Kate Bosworth stepping out in metallic pumps. Credit: Elle.com
New Year's Eve may have come and gone, but the shimmer remains. Metallic pumps were seen everywhere on the runways and they happen to be one red carpet trend that's incredibly wearable for college girls everywhere.
Although our inboxes are bursting with more homework assignments and Groupon deals than invitations to swanky soirees, shiny shoes can still find space in our closets. I tend to reach for my tallest black pumps on nights out, but how fun would it be to wear shimmering heels instead? Any metal tone is up for grabs: We're talking silver, copper, gold, rosegold, pewter, gunmetal, etc.
Try shiny shoes for a night out…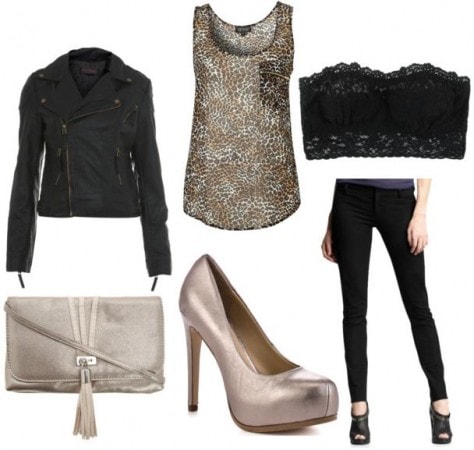 Product Information: Top – Topshop, Jacket – Miss Selfridge, Bandeau – Journelle, Jeans- Gap, Shoes – Heels, Bag – Dorothy Perkins
What do you think about metallic pumps?
Will you be searching for your own pair? How would you wear them? Which look above is your favorite? Leave a comment below and let's discuss!