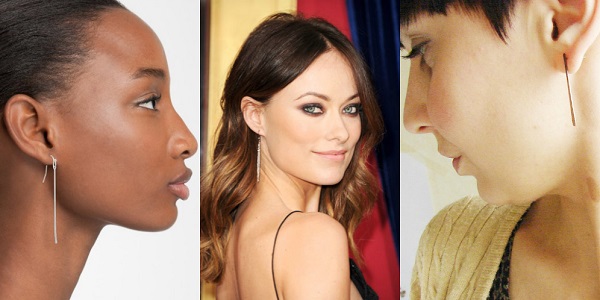 Photos: 1. Nordstrom, 2. Olivia Wilde via ELLE, 3. Etsy
No need to strike one of these matchstick earrings; they're already on fire. These straight-line earrings are all over the runways, red carpets, and beyond. No doubt about it, they are incredibly simple yet unique. Matchstick earrings come in any metal you desire; some are even adorned with rhinestones for the divas in us. The bottom line is, these uncomplicated earrings are chic ear candy.
You can spend what you want on a pair of these earrings, but for the frugal girls, we have rounded up the best matchstick earrings under $30. Check out our favorite styles below.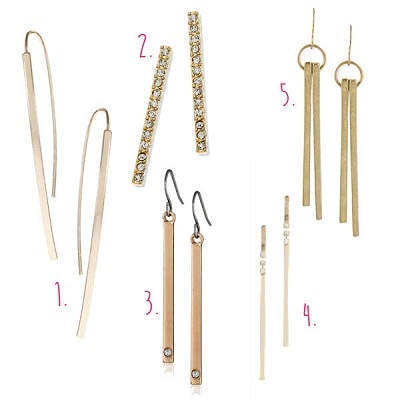 Product Information: 1 – Lord & Taylor, 2 – Macy's, 3 – Amazon, 4 – Nordstrom Rack, 5 – Macy's
Would you wear matchstick earrings?
Is this style up your alley or not your taste? How would you wear these earrings? What version pictured above do you like best? Comment below and tell us what you think!